THE AMERICA ONE NEWS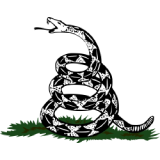 Dec 3, 2023  |  
0
 | Remer,MN
Sponsor: 
WISH-TEXT.COM
 Personalized AI Greeting and Sympathy Cards for the Social Media.
Sponsor: 
WISH-TEXT.COM
 Personalized AI Greeting and Sympathy Cards for the Social Media.
Nick Arama
---
---
IRS whistleblower Gary Shapley had a lot to say about the decision this week by Attorney General Merrick Garland to make U.S. Attorney David Weiss Special Counsel in the probe into Hunter Biden.
Shapley appeared on CNN with Michael Smerconish, and he just laid into Garland and how they had handled everything.
"Yesterday's announcement was an admission by Attorney General Garland that they have not been truthful — the Department of Justice hasn't been truthful with the American people," Shapley said. He said it vindicated everything the whistleblowers have said on the matter, confirming that "he [Weiss] did not have the authority to make the decisions" as "he said in the October 7th, 2022, meeting."
Well, I know that October 7, 2022, he told that group in that room as corroborated by another individual that was in that room that he requested special counsel authority after going to D.C…and that he was denied that authority from main DOJ and he was told to follow the process.
Shapley noted how in the June 7th letter, Weiss claimed that he had "full authority to charge" but after the whistleblower testimony came out, Weiss changed his story and said in the June 30th letter that he couldn't charge outside of Delaware, without partnering with another U.S. Attorney.
This announcement yesterday is absolute, unquestionable vindication of Special Agent Ziegler and I coming forward, 'cause this is the crux of the issue that we brought forward to the House Ways and Means Committee and the House Oversight Committee.
Shapley said it was determined early on that the appropriate venue for the 2014-2015 charges was D.C. and that for the subsequent years 2016 to 2019, the venue had to be the Central District of California. He said both of those districts were run by Joe Biden-appointee U.S. Attorneys. He said Weiss had repeatedly said they had to go to the other U.S. Attorneys in those districts because he, Weiss, didn't have the authority.
Shapley declared,
This announcement runs afoul of everything that DOJ has told the American people about who has the authority. It runs afoul of Attorney General Garland's testimony in front of Congress on April 26 last year and March 1 of this year. And these letters just simply are not accurate based on the, the actions taken.
Shapley said Garland had previously claimed Weiss had more authority than a Special Counsel. So, by Garland doing this now, is he making him have "less authority"? "It just doesn't match up," Shapley said. It's that last part that could also place Garland in jeopardy if he testified falsely before Congress.
Smerconish asked Shapley a good question: if he thought Joe Biden faced more legal jeopardy now, with this decision by Garland.
Shapley said he couldn't answer that, but that there were steps that were taken that prevented them from properly doing their job that wouldn't normally have been taken in any other case. He said that they weren't allowed to follow the leads that related to Joe Biden. He said he didn't know about people's motivations for why they were shut down, "But in any typical investigation, when you have text messages, when you have discussions of 10 percent going to family members of a subject, and it's any tax investigation, any financial investigation, you have to go there — and any other investigation, we would've went there."
That last is the bottom line right there. Everyone knows that this was handled very differently than it would have been had it been anyone else, not named Biden. What courage for Shapley and his fellow whistleblower Joseph Ziegler to come forward in the face of the powers that be to tell us the truth.