THE AMERICA ONE NEWS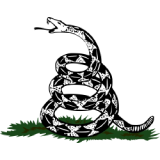 Dec 9, 2023  |  
0
 | Remer,MN
Sponsor: 
WISH-TEXT.COM
 Personalized AI Greeting and Sympathy Cards for the Social Media.
Sponsor: 
WISH-TEXT.COM
 Personalized AI Greeting and Sympathy Cards for the Social Media.
Brittany Sheehan
---
---
The Los Angeles County District Attorney's office has left Twitter, citing comments on a post about employees attending the West Hollywood Pride parade. The office's Twitter account, @LADAOffice, can no longer be found on the platform.
On Sunday, the office's account posted a photo of about two dozen employees holding gay pride flags after marching in the Pride parade. Both District Attorney George Gascón's Chief of Staff, Joseph Iniguez, who is openly gay, and Director of Communications Tiffiny Blacknell, viewed the image.
In a statement, Blacknell said:
The Pride Parade post was met with a barrage of vicious and offensive comments that left us deeply troubled. The comments ranged from homophobic and transphobic slurs to sexually explicit and graphic images, and even after reporting them to Twitter, they remained visible on our account for more than 24 hours. The district attorney's office will not be complicit and utilize a platform that promotes such hateful rhetoric.
On Tuesday, Gascon's office released a statement: 
As a prosecutor's office, we uphold the principles of justice, fairness and equality for all. The rise in unchecked vitriol targeting marginalized communities, false information, lack of community guideline enforcement or mechanisms to otherwise address these issues, has left us with no other choice.
While we respect the principles of the First Amendment, we also recognize that the comments regularly posted on our Twitter page have violated not only our own standards of conduct, but have had the potential to harm members of our community. As a government agency, we have a duty to promote a safe and inclusive environment, and are unwilling to serve as a space for the dissemination of harmful and hateful content.
In short, the district attorney's office realizes that free speech is protected under the Constitution but believes that constitutionally protected speech isn't being policed and censored online according to their preferences.
The office said that it "remains committed to transparency and accessibility" and will continue to post its content on Instagram, Facebook, TikTok, and LinkedIn, along with its website. Yeah, a government entity on TikTok. What could go wrong?
Read More:
Caught on Tape: LGBTQ Activist Arrested at WeHo Pride Festival on Charges Stemming From Drag Queen Story Hour Protest
Heads Roll at Twitter After The Daily Wire Is Censored, but Elon Musk Stirs New Controversy
This isn't the only free speech controversy Twitter has faced recently. In April, Twitter removed a policy against not using preferred pronouns on the platform. Twitter's head of Trust and Safety, Ella Irwin, resigned following Elon Musk's criticism of the platform's censoring of tweets related to The Daily Wire's documentary, What Is a Woman? Musk called the situation "a mistake by many people at Twitter," adding, "It is definitely allowed."
 Musk later shared the video, writing, "Every parent should watch this."
Pride Month has inflamed passions all over the country this month. Los Angeles County, for instance, has experienced increased tensions between parental groups opposed to LGBTQIA+ curriculums and progressive counter-protesters. Earlier this week, fighting broke out outside a Glendale School Board meeting where parents came to protest the school's pride events. Many of those parents were from the Armenian-American community and faced left-wing opposition, including from members of Antifa, resulting in violence and arrests.
Related:
BREAKING: Massive Brawl Breaks out Outside Glendale, CA School Board as Armenian Parents Take on the Alphabet Mob
NEW: 'Pro-LGBTQ Protester' Arrested After Attacking Parents in Glendale, CA Identified as Violent Antifa Agitator