THE AMERICA FIRST NEWS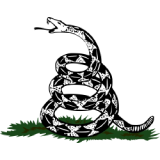 Oct 2, 2023  |  
0
 | Remer,MN
Sponsor: 
WISH-TEXT.COM
 Craft Personalized Messages With Ease! Wish It? Text It!
Sponsor: 
WISH-TEXT.COM
 Craft Personalized Messages With Ease! Wish It? Text It!
Jennifer Oliver O'Connell
---
---
Last week the internet went crazy over this resurfaced video from a few years back of a father teaching his 11-year-old how to drive his 18-wheeler truck in between loads, on an empty, and open road.
There had been all types of commentary: most that applauded the father for teaching his son a marketable skill and for bonding with him, and others that condemned the father for his actions and for endangering his child. The detractors spouted off about child labor laws and the lack of mental preparedness for someone so young to be handling such a vehicle. I'll bet you dollars to donuts that these same detractors find it perfectly acceptable for a five-year-old to learn about gender identities and how they can choose their own sex.
But, I digress….
This week's Feel-Good Friday is similar but focuses on how fathers teaching their sons results not only in a set of skills, and a sharp, focused mind and heart; but in heroic deeds that can save lives—and in this case, did.
From the New York Post:
A "quick-thinking" seventh-grader in Michigan became the class hero Wednesday when he took control of a school bus after the driver suddenly lost consciousness.
Dillon Reeves, a student at Carter Middle School, was able to stop the bus from crashing after he realized the bus driver was experiencing a medical emergency while taking the kids home near Detriot [sic].
The bus driver "became lightheaded and lost consciousness while the bus was traveling on Masonic Boulevard near Bunert Road," Warren Consolidated Schools Superintendent Robert Livernois said.
While Livernois did not identify the boy in his statement, Warren City Councilman Jonathan Lafferty shared a message of praise for the boy in a Facebook post.
"This young man jumped into action when his school bus driver experienced a medical emergency, bringing the bus to a stop and avoiding what could have been a very tragic accident," Lafferty wrote. "We are very proud of you for your heroic actions!"
Both officials lauded Dillon for stepping in and preventing the alarming situation from taking a turn for the worse.
Wonder how 13-year-old Dillon Reeves knew what was going on and what exactly to do to stop that bus? In the media attention from his heroic actions, we find that young Reeves has… a father who is actively involved in his life.
Steve Reeves sheepishly said he's allowed Dillon to drive on country roads, in a golf cart, or sit on his lap while dad drove.
"He's just a good driver," Reeves said. "I don't want to say that out loud, but he's very attentive to his surroundings."
Good thing too, and 65 other students owe him a debt of gratitude for that situational awareness, as well as for knowing what to do.
WATCH:
Reeves ran from five rows back to the driver's seat to quickly and calmly take action, even directing orders to his classmates to call 911 and giving further instructions to them. On Thursday, Reeves, along with his family, appeared for a media event at the Warren Consolidated Schools Administrative building.
While the video of the incident was being played for the media, Dillon looked down toward the ground as his father, mother, Ireta, and sister Raelyn, watched a screen.
"I asked him, 'Dillon how did you know what to do, how did you know to drive that bus,'" his mom said. "And he said, 'I watched her do it every day.' He pays very close attention to everybody."
Dillon's dad added: "I don't know if I will ever know what made him jump into action like that, but I'm extremely proud of him."
A fascinating study reported by The Washington Examiner discussed these findings:
Fathers serve as models for their sons' masculinity, shaping their views, identities, and behaviors, according to a new study.
The study in Sex Roles revealed an intergenerational connection between a father's perspective on masculinity and his son's, showing that fathers who express more traditional masculine traits typically have sons who are even more traditional. Levels of religiosity in the father increased the connection.
This reinforces the pivotal role of the father as the mirror of who his son (and daughter) is to be. Ever wonder why we have a generation of confused young men? The relationship these men have with their fathers might give a window into this. Just a few statements from Dillon Reeves' father reflect their relationship; while the elder Reeves says he doesn't know what made his son jump into action, from the outside looking in it is clear: Mr. Reeves has modeled this readiness and action to Dillon, and Dillon was able to embody and act upon it when it was most needed.
Moreover, data from the U.S. Adult Sexual Behaviors and Attitudes show higher self-perceptions of masculinity "lies at the heart of productive, contributive manhood," according to Dr. Jame L. McQuivey, a consumer behaviorist, in a piece for the Institute for Family Studies.
Men who consider themselves to be more masculine generally have higher incomes, higher achieved levels of education, greater religiosity, and a heightened sense of life satisfaction, according to McQuivey.
Masculine men are also more likely to marry, feel loved in their marriage, seek a deep emotional connection with their wives, and remain faithful to them.
Novelist Umberto Eco has a beautiful saying from his novel, Foucalt's Pendulum,
"I believe that what we become depends on what our fathers teach us at odd moments, when they aren't trying to teach us. We are formed by little scraps of wisdom."
I believe young Dillon Reeves' heroic actions were formed from the scraps of wisdom given to him by his father. May that continue, and many other fathers understand their important role in shaping an observant gaze, a steady focus, and unquestioning bravery in their children.
Note: You can use @chatbot mention tag to interact with ChatGPT language model in comments. Neither your comment, nor the generated responses will appear in "Comments" or "News & Views" streams.