THE AMERICA FIRST NEWS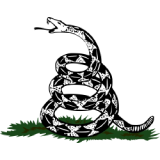 Sep 26, 2023  |  
0
 | Remer,MN
Sponsor: 
WISH-TEXT.COM
 Craft Personalized Messages With Ease! Wish It? Text It!
Sponsor: 
WISH-TEXT.COM
 Craft Personalized Messages With Ease! Wish It? Text It!
Duke
---
---
This is a tale of two Joes, and it goes like this: one of them, Joe Manchin, is feeling some political heat for some boneheaded decisions. The other Joe has made boneheaded decisions his whole political life yet has no idea if he is hot or cold—and is confused by the idea of wearing pants.
I'll let you guess who the second Joe is.
As I was perusing the news the other day, I came across a lil story out of The Hill that caught my attention with the headline, Manchin slams Biden for 'deficiency of leadership,' applauds McCarthy debt plan .
From that article…
"Our elected leaders must stop with the political games, work together and negotiate a compromise. Instead, it has been more than 78 days since President Biden last met with Speaker McCarthy. This signals a deficiency of leadership, and it must change," Manchin said in a statement.
He said "we are long past time for our elected leaders to sit down and discuss how to solve this impending debt ceiling crisis."
McCarthy on Wednesday rolled out the GOP's solo debt limit bill, in part an attempt to bring Biden to the negotiating table. It would lift the debt limit by $1.5 trillion, which would allow the federal government to pay its obligations through March of next year, and contains a number of Republican policy proposals.
Manchin has played this game with Biden during his presidency, and with other Democrats during Trump's time in the White House, where he tries to reach the middle ground to appease his voters in West Virginia. This makes a whole lotta sense, being Trump won West Virginia by almost 69 percent in the last POTUS election.
Now, we have a clear understanding of why Manchin decided to slam Biden, as the Hill headline says, because he has a bona fide challenger for his Senate seat next year in the form of popular Republican Governor Jim Justice. My colleague Bob Hoge opined about this the other day, right here with his article Manchin's Match-Up: GOP Gov. Jim Justice Throws His Hat Into the Ring in 2024 WV Senate Race.
From his post…
West Virginia Republican Governor Jim Justice chose his 72nd birthday to make a major announcement: he's running for the Senate in 2024 against Democrat incumbent Joe Manchin.
The governor, who is barred by term limits from running for a third term, made the pronouncement from a resort he owns in White Sulphur Springs, West Virginia. Manchin, meanwhile, is vulnerable as he voted for the inflation-causing, budget-busting Inflation Reduction Act and is a Democrat in a red state which Former President Donald Trump won in 2016—and again in 2020 by nearly 40 points.
Joe Manchin, for too long, has played fast and loose with both the Republicans and Democrats in the United States Senate. He has worked hard to portray himself as one of the last reasonable Democrats left in Washington, D.C., but he has capitulated to what I would consider minor pressure from a weakened Biden Administration on fiscal spending.
If I were, for any reason, an elected official from West Virginia and saying I was a Democrat, I would feel pretty safe turning back any pressure from the policy team at the White House right now. The people running the executive branch at 1600 Pennsylvania Avenue currently are so ineffective, it would take everything I had in me not to laugh—when they would lobby me for something that I knew was not in the best interest of my citizens back home.
This is why he is being challenged and will have to fight like hell to keep his seat.
Manchin, at one point, could have been considered his party's John McCain and frustrated the national Democratic Party, just like the former senior senator from Arizona did back in the day with Republicans. That would have carved him a unique place in history, particularly in the environment that we currently have politically in this country.
He blew it, though.
So in this tale of two Joes, it looks like both are going to have to look for a new job come next November. The only difference is that one will know why, and the other will still be confused about why he is wearing pants.
I'll let you figure out which is which.
HEY, maybe you have some thoughts on any of this; you can always let me know by checking out my bio RIGHT HERE and let me know via email or multiple social media platforms. Also, you can check out my FACEBOOK LIVE every Mon-Wed-Fri at 10 EDT over at Duke Over America, and let me know what you think in real-time.
Note: You can use @chatbot mention tag to interact with ChatGPT language model in comments. Neither your comment, nor the generated responses will appear in "Comments" or "News & Views" streams.