THE AMERICA ONE NEWS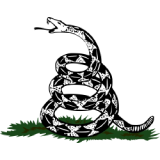 Nov 29, 2023  |  
0
 | Remer,MN
Sponsor: 
WISH-TEXT.COM
 Personalized AI Greeting and Sympathy Cards for the Social Media.
Sponsor: 
WISH-TEXT.COM
 Personalized AI Greeting and Sympathy Cards for the Social Media.
Jeff Charles
---
---
If you are a parent who does not affirm your child's chosen gender identity if they suffer from gender dysphoria, some California lawmakers want to send men with guns and badges to throw you in a cage and steal your kid from you. Does this sound dramatic? Sure, but this is no exaggeration, unfortunately.
To those following the debate over transgender ideology being foisted upon children, this eventuality was inevitable. The bottom line is that the authoritarian left will go to any lengths to take your children. RedState's Bob Hoge wrote:
AB 957, the "Family law: gender identity" bill, passed California's State Assembly on May 3, but radical state Senator Scott Wiener (D-SF) added an amendment on June 6 that would change the state's standard of the well-being of a child to "include a parent's affirmation of the child's gender identity as part of the health, safety, and welfare of the child."
In other words, you're guilty of child abuse if you refuse to call your son "Jane" and buy him dresses.
What this means is that these lawmakers want to alter the language of the definition in a way that allows the government to charge an individual with child abuse for not going along with the progressives' preferred approach to "gender-affirming care."
"When you say that gender affirmation is in the child's best interest for health, safety, and welfare, it takes nothing to say [non-affirmation] is now abuse—because you're not taking care of the health, safety, and welfare if you're not affirming them," said Erin Friday, a San Francisco attorney and co-lead of the parent coalition Our Duty.
The amended bill, known as A.B. 957, is the latest in a slate of legislation to enshrine left-wing gender ideology in California law. State senator Scott Wiener (D.), who coauthored A.B. 957 with Assemblywoman Lori Wilson (D.), is simultaneously advancing a separate bill that would require foster parents to promise to "affirm" trans-identifying children. In 2022, he introduced a first-in-the-nation law enshrining California as a "haven" where out-of-state minors can obtain sex changes without their parents' consent.
Child abuse charges can carry stiff punishments for those who are convicted, with the possibility of prison time and hefty fines:
If the defendant is convicted of a misdemeanor child abuse case, the penalties can include a sentence of up to one year in the Los Angeles County jail and a fine of up to $6,000.
If convicted of a felony offense, the defendant could face a sentence of two, four, or six years in state prison and a fine of up to $6,000. If the defendant has a prior child abuse conviction, the jail sentence can be increased by four years.
California is not the only state in which authoritarian leftist politicians are trying to criminalize parents who refuse to affirm their children's chosen gender identity. Democrats in Virginia and other states have introduced similar measures.
There's no reason to mince words. These people want your children and they are willing to go to extraordinary and insidious lengths to get them. Not only are they trying to indoctrinate youth in K-12 schools, but they are also seeking to use the force of government to compel parents to adopt their insane practices when it comes to affirming transgender identity in their own children.
Of course, the measure might not pass – hopefully. But even if it doesn't, this shows that the authoritarian left is ready to up the ante, especially in states they control. They probably see that public opinion isn't on their side when it comes to trans-ing children, so they must give their abusive ideas the force of law to enforce them on the rest of the population.
If this is the case, sane Americans better be ready to fight back hard against efforts to weaponize the government against them. It will be difficult to protect your children if the left has the power of the government behind them.