THE AMERICA FIRST NEWS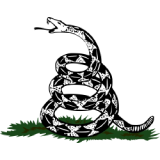 Oct 2, 2023  |  
0
 | Remer,MN
Sponsor: 
WISH-TEXT.COM
 Craft Personalized Messages With Ease! Wish It? Text It!
Sponsor: 
WISH-TEXT.COM
 Craft Personalized Messages With Ease! Wish It? Text It!
Bob Hoge
---
---
California suffers from a homelessness crisis, a drug epidemic, high taxes, and affordability issues, but there's one thing the state's residents won't have to worry about in the future: diesel trucks. That's because state regulators on Friday approved a rule that would forbid the sales of diesel vehicles by 2036 and require all trucks to be zero emissions by 2042.
The California Air Resources Board also unanimously approved the Advanced Clean Fleets rule which will require delivery and garbage trucks to be electric.
From the Associated Press:
The rule cannot be implemented without approval by the U.S. Environmental Protection Agency. But it's related to standards the Biden administration already approved last month to phase out diesel-powered box trucks, semitrailers and large passenger pick-ups. If the EPA approves California's rule, other states could later adopt the same standards.
Democrat Governor Gavin Newsom touted Friday's move as a chance to show "the world what real climate action looks like."
"We're one step closer to achieving healthier neighborhoods and cleaner air for all Californians," he said in a statement.
Whether you're a fan of MTG or not, she's absolutely right on this one. California has real problems (out-of-control-crime, anyone?) that need real solutions, but our governor is obsessed with virtue signaling on emissions.
The board also approved rules aimed at curbing train pollution by limiting idling and requiring new passenger and freight trains to be zero emissions by 2030 and 2035, respectively. In 2022, meanwhile, the Golden State issued a rule to end the sales of gas-powered cars by 2035.
Just a few days after the announcement of the car ban, a heat wave hit and authorities begged residents not to charge their electric vehicles because excessive heat might stress the energy grid and lead to blackouts. Just saying.
Governor Gavin Newsom released a statement touting the latest restrictions:
"The future happens here first, and California is once again showing the world what real climate action looks like," Newsom said. "Last year, our state approved one of the world's first regulations requiring all new car sales to be zero emissions. Now, with these actions requiring all new heavy-duty truck sales to be zero emission and tackling train pollution in our state, we're one step closer to achieving healthier neighborhoods and cleaner air for all Californians."
It all sounds good, but not everybody's thrilled. Consumers already stressed by inflation and the state's high cost of living will probably see even more price hikes:
But some in the trucking industry are concerned the rule will ultimately increase prices for goods that are trucked.
The American Trucking Associations called the rule "unrealistic." The group is worried about how expensive a drastic shift to zero-emission vehicles will be and says vehicle-charging infrastructure is not equipped for the transition.
"As it becomes clear that California's rhetoric is not being matched by technology, we hope the Board will reverse course and allow trucking companies the freedom to choose the clean technologies that work best for their operations," the group said in a statement.
Emissions from trucks have already gone down drastically in recent decades, the group said.
The problem with all these regulations is that the state is simply not ready for them. California's aging power grid is already susceptible to blackouts and brownouts and is not reliable enough to handle potentially millions of new electric cars and trucks.
Simon Bernard, a trucking advocate who works with many trucking and shipping companies on logistics and fleet issues, spoke with the California Globe on Friday:
"CARB did not do their homework here. A gradual shift based on capacity and technology? Sure. That's fine. But California has set all these unrealistic dates, and you just know these deadlines are going to be broken. As soon as people start complaining about trucking delays and stuff taking much longer to reach them because of all the snafus that are going to happen here, you are going to see a lot of exceptions and delays sprout up. Fleet electrization in China and Europe brought up similar issues."
"The industry isn't against the shift to electric and zero emissions vehicles. That's becoming inevitable. But give a realistic timeline, or at the very least, coordinate with other states so that long-haul truckers can have a proper charger support network first. They're basing a lot of this on projections, but those always change. You can't force rapid change to happen the way you think it will."
Note: You can use @chatbot mention tag to interact with ChatGPT language model in comments. Neither your comment, nor the generated responses will appear in "Comments" or "News & Views" streams.