THE AMERICA FIRST NEWS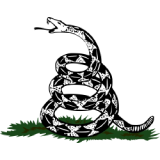 Sep 27, 2023  |  
0
 | Remer,MN
Sponsor: 
WISH-TEXT.COM
 Craft Personalized Messages With Ease! Wish It? Text It!
Sponsor: 
WISH-TEXT.COM
 Craft Personalized Messages With Ease! Wish It? Text It!
Brittany Sheehan
---
---
Nevada's new Republican Governor, Joe Lombardo has made use of his veto pen a significant number of times, with three days left in the legislative session. Lombardo has played hardball with the Democrat-majority legislature, seeking to get his policy proposals passed.
Among the first bills Lombardo rejected were a trio of firearms restrictions, and with those vetoes came a sigh of relief for conservatives, assuring Nevadans that the Executive was upholding GOP party platforms and what Lombardo called "established constitutional protections."
As I previously reported:
The first bill would have changed the age to purchase or possess a rifle from 18 to 21, with an exception for members of the military and law enforcement. It also would make it unlawful to help any person under age 21 obtain a rifle.
The second Democrat-proposed gun bill took aim at "ghost guns" or as people who don't use willfully spooky speech would call it: privately produced firearms (that has an 80 percent lower receiver).
The last of the three bills vetoed by the governor would have revoked firearms rights from people who have committed, or attempted to commit, a "hate crime."
So far, Lombardo has exercised his veto power on 24 pieces of legislation during his first session as governor, with the probability of more vetoes occurring in the remaining days of the session. Lombardo may be on track to surpass previous records for the most vetoes in a single session, if we're lucky.
Kerry Durmick, the state director of All Voting is Local Action Nevada, highlighted Lombardo's vetoing spree during a press conference, noting that he is on pace to break the all-time record. Former Governor Jim Gibbons (R), from 2007-2011, holds the current record with 48 vetoes in the 2009 session; while Governor Brian Sandoval (R), in office 2011-2019, holds the record for the most overall vetoes, with 97 vetoes spanning two sessions, according to the Legislative Counsel Bureau's Research Division.
Although bills vetoed by the governor have the potential to become law through an override by the Legislature, this requires a two-thirds supermajority in both houses. Currently, the Democrats hold a supermajority in the Assembly, but they are one vote short in the Senate, giving Republicans a veto-proof minority, if they securely hold the line.
The big battle at the Capitol is over the state budget. Lombardo vetoed AB520, one of the significant budget bills, stating that while it incorporates some of his priorities, it spends excessively by utilizing one-time funds for ongoing programs.
In his veto letter, Governor Lombardo wrote:
It spends more and saves less. It utilizes one-time money to fund recurring programs and creates a potential for Nevada to face a fiscal cliff.
This veto carries significant implications. The Democrat majority in the Legislature must now address the governor's concerns and revise the budget bill to his satisfaction before the session concludes on Monday. Failure to do so would necessitate a special session after the regular session, since the government cannot operate beyond July 1st without an approved budget.
Senate Majority Leader Nicole Cannizzaro (D) responded by saying that the Democrats will not fix the bill and send it back to the Governor's desk for signature. Instead, she said that they will… try the same thing again and expect different results.
Cannizzaro stated:
We will reintroduce and pass this budget bill again before the end of the session.  Instead of repeating this reckless veto charade, I sincerely hope he will realize his mistake and sign it.
Governor Lombardo, who was previously the Clark County Sheriff with a law enforcement career spanning several decades, has already told the Democrats how the 'game of chicken' ends. He wrote:
If they choose to test my resolve, I'll make it easy for them. The people of Nevada hired me to protect their interests and that is what I intend to do.
Other notable uses of the veto pen include:
AB 354: The bill aimed to prohibit the possession of firearms within 100 feet of an election site. Lombardo vetoed it, stating that the measure's scope was too broad, and there was no significant history of gun violence at election sites.
AB 359: A gas tax hike. Lombardo campaigned on "never" raising taxes, and sponsored legislation for a one-year gas tax holiday.
AB 394: This would have prohibited Nevada counties from doing a manual hand-count of votes after an election, as was done in Nye County in 2022, to verify the machine counts. Hand count efforts were met with legal challenges.
SB 210: An affirmative action DEI ("diversity, equity & inclusion") bill that would require gubernatorial appointments to "reflect the diversity of this State, including, without limitation, the age, gender, gender identity or expression, sexual orientation, ethnic and geographic diversity of this State."
SB 404: The bill aimed to revise the procedure for poll watchers to challenge a voter's proof of residency and allowed for the counting of ballots to begin on the first day of early voting, rather than on Election Day.
SB 133: This would have criminalized creating or participating in slates of alternate electors in presidential elections.
The Governor wrote:
…it is difficult to fathom how the penalty for being engaged in such a scheme should be harsher – in terms of time-served and by requiring a permanent relinquishment of certain unrelated employment rights — than the penalty for high-level fentanyl traffickers, certain domestic violence perpetrators, and even some of the most extreme and violent actors on January 6.
Lombardo has prioritized election reforms, sponsoring legislation that the Democrats deemed 'dead on arrival'. The Governor said that the bill sent to his desk does nothing to ensure safe elections, writing:
Because SB133 does nothing to ensure the security of our elections and merely provides disproportionately harsh penalties for an, admittedly, terrible crime, I cannot support it.
Nevada's legislative session ends June 5.
Read More:
'If They Choose to Test My Resolve, I'll Make It Easy for Them,' NV Gov Lombardo Isn't Backing Down Over State Budget
Note: You can use @chatbot mention tag to interact with ChatGPT language model in comments. Neither your comment, nor the generated responses will appear in "Comments" or "News & Views" streams.