THE AMERICA ONE NEWS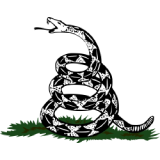 Dec 11, 2023  |  
0
 | Remer,MN
Sponsor: 
WISH-TEXT.COM
 Personalized AI Greeting and Sympathy Cards for the Social Media.
Sponsor: 
WISH-TEXT.COM
 Personalized AI Greeting and Sympathy Cards for the Social Media.
Bob Hoge
---
---
Former attorney general Bill Barr is a hard guy to read. Sometimes he's appeared to be a Trump ally who agrees with the notion that the former president has been the subject of an ongoing witchhunt since he first entered the political arena, yet he's also fiercely criticized "45" and indicated that he does not think he should run in 2024.
Regarding the current indictment issued against Trump by crusading Manhattan Attorney General Alvin Bragg, however, Barr makes himself quite clear—he thinks it's a disgrace.
Appearing Friday on Fox Business with host Larry Kudlow, Barr unloaded:
"Obviously, we don't have the indictment, so there's a little bit of speculation involved, but based on the news reports, if they're accurate, this is an abomination," Barr said on Fox News.
"It's the epitome of the abuse of prosecutorial power to bring a case that would not be brought against anyone else. They are going after the man, not a crime.  [Emphasis mine.]
Watch:
Held together by "chicken wire"
But Barr was just getting started. He went on to destroy the legal underpinnings of Alvin Bragg's case, which revolves around hush-money payments Trump allegedly made to porn performer Stormy Daniels and former Playboy model Karen McDougal.
Bragg appears set to argue that the payments were some form of campaign violation and that the payments were incorrectly reported on accounting statements. Not exactly earth-shattering stuff:
"The legal theory is pathetically weak. The case is held together by chicken wire and paper clips and rubber bands. It's a lousy case. And it's a shameful episode in our history where this local prosecutor is trying to effect the political process by bringing this case," Barr railed.
Bragg is expected to argue that the misclassification of the Daniels payments was a frightful felony and an incredible crime worthy of inflaming our entire judicial and political systems in this country in order to seek justice.
Barr doesn't see it that way:
Barr explained how the statute requires that any such misclassification of funds be done with the intent to defraud, which may not be the case in this situation.
"The claim is that [recording the Cohen reimbursements as legal payments] is false and therefore violated a misdemeanor statute in the first instance against false documents," Barr said.
"I actually don't think that's a valid claim in this case, because the statute actually requires that it be done with the intent to defraud. But I don't understand the basis for a fraud claim."
The Bottom Line
Barr details some other legal problems in what we know about Bragg's case, but the main takeaway is that he thinks the entire operation is suspect:
I think it's a weak case all together. Unfortunately, I think it will accomplish what its political purpose which is to inject chaos into the Republican process. I think probably the governing intent here is to help Trump and have all the news focused on this kind of stuff for the next couple of years and turn the Republican primary into a circus.
Barr may be right—but many including RedState's Jeff Charles argue that the "circus" will actually benefit Trump and cause people to rally around him.
Barr replaced Jeff Sessions as attorney general in 2019, and I thought he deftly navigated the partisan mayhem he encountered—especially the dubious Robert Mueller Russia collusion special counsel report. Sometimes, however, I feel Barr wants it both ways—I'm behind Trump; no wait, I'm anti-Trump.
Speaking about this latest sham indictment, though, Barr is not holding back, and he's telling it like it is: this indictment is political theater, and (unless Bragg has some hidden evidence that no one knows anything about) it's garbage.
Here's the full interview:
See also:
Democrats Respond to Trump's Indictment, Quickly Humiliate Themselves
50 Years of Federal Investigations of Trump, Yet 'The Donald' Still Stands
NEW: Donald Trump Set to Be Arraigned Tuesday on NY Grand Jury Indictment