THE AMERICA ONE NEWS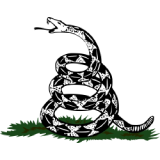 Dec 3, 2023  |  
0
 | Remer,MN
Sponsor: 
WISH-TEXT.COM
 Personalized AI Greeting and Sympathy Cards for the Social Media.
Sponsor: 
WISH-TEXT.COM
 Personalized AI Greeting and Sympathy Cards for the Social Media.
Becca Lower
---
---
As we reported earlier in the week, the Biden Administration is likely to ask Congress to loosen its purse strings and appropriate another $13 billion for Ukraine, according to a new report based on Associated Press sources. But now we're starting to hear about some of the other items hidden in the emergency $40 billion ask by the White House—and one of them relates to the ongoing crisis at our southern border.
Axios is reporting that the Biden Department of Homeland Security (DHS) wants to radically change the way illegal aliens, particularly families made up of illegals, are housed at the border:
The Biden administration is asking Congress to approve a temporary housing program for migrant families that illegally cross the southern border — a plan that would give them more freedom than traditional detention….
The administration's ask is part of a $40 billion emergency funding request to Congress. The package includes nearly $2.7 billion for the Department of Homeland Security's various border efforts.
Driving the news: DHS wants the ability to use funds to set up new types of facilities to hold migrant families as they go through an expedited asylum and deportation process.
Migrant family members would be able to come and go as they please during the day, but would be required to check in and stay the night on the campus, a DHS official told Axios.
"We do not view this as family detention," the official said.
The facilities would allow immigration agencies to more easily keep track of migrants throughout the asylum process, but also could ease the burden on local shelters near the border to house recent arrivals, officials say.
DHS also is asking Congress for permission to look into for-profit contractors or non-governmental organization grantees to run the facilities.
This is so typical of the left, which only seems capable of providing touchy-feely non-solutions when it comes to illegal aliens. Just this week, Democrats were crying about the alleged inhumanity of imaginary "chainsaw devices" in Republican Texas Governor Greg Abbott's floating barriers.
The "check-in" program described here sounds like the type of temporary shelters nonprofits provide to homeless people, but there's a major difference. These are not homeless people we're talking about. These are people who purposely crossed our border illegally. And it actually does not inspire more sympathy that they brought their family members with them. Putting women and children at peril is not laudable.
As much as progressives would like to pretend otherwise, these people engaged in criminal behavior, and they should not be rewarded for it by getting more freedom in our country. Anyone who commits a crime is more likely to commit another one. They should not be allowed to freely roam about our border cities during the day, which is what this proposed change would do.
It's not a serious solution to the border crisis, in other words. Controlling the flow of illegals needs to be the number-one focus, not making Democrats more comfortable about the reality of illegals being detained. Republicans in Congress need to firmly put their foot down here.