THE AMERICA ONE NEWS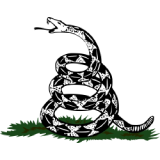 Dec 2, 2023  |  
0
 | Remer,MN
Sponsor: 
WISH-TEXT.COM
 Personalized AI Greeting and Sympathy Cards for the Social Media.
Sponsor: 
WISH-TEXT.COM
 Personalized AI Greeting and Sympathy Cards for the Social Media.
Mike Miller
---
---
As politically-predisposed folks on both sides continue to pontificate on the federal indictment of Donald Trump, legal experts continue to weigh in from a legal perspective rather than an emotional one. The early line: Trump could very well be in serious trouble.
As we reported on Friday, respected legal scholar, columnist, and media legal analyst Jonathan Turley asked in a column published just hours before the federal indictment against Trump was unsealed, "What was in the mind of Donald Trump?"
In Turley's legal opinion, the case against the former president will hinge primarily on one issue: whether the government can prove an obstruction of justice charge against the former president — regardless of whether he intentionally obstructed justice or not.
Meanwhile, attorney Alan Dershowitz theorized that Trump boasting on tape that he had a classified document may be "the worst sentence he ever uttered in terms of his own protection from criminal prosecution."
We also reported on the opinions of several other legal experts who also came to "concerning conclusions," albeit mostly from a political perspective, as opposed to the legal opinion of Turley.
Then, on Friday night, former Assistant U.S. Attorney Andrew McCarthy — also a respected legal expert and regular Fox News contributor — dropped a bombshell on Friday's broadcast of Fox News Radio's "Guy Benson Show."
McCarthy not only told Benson that if half of the "devastating" indictment against Trump is true, "he's toast," and also said he thinks the government can prove "more than half" of its case (emphasis, mine).
It's a devastating document. If they can prove half of it, he's toast. And I sense that they can probably prove more than half of it, because a lot of it is recorded conversations, testimony from his lawyers, and that sort of thing.
So, I think, Guy, part of the reason that he's been hitting so hard at the idea that he's being singled out — which he's got a lot of basis to say that — part of the reason is his real defense here … is the Hillary Clinton precedent.
And I've had to try to make this point a number of times today, selective prosecution defenses are very effective in terms of trying to argue to the prosecutors that they should not exercise their discretion to charge. Once they do charge, those defenses don't help you very much.
In response to Turley's legal analyst on Friday, "some" rushed to trash the respected legal scholar, while others came to his defense against those who slammed Turley for no other reason than his objective legal analysis flew in the face of their predisposed beliefs — most of whom hadn't seen, much less read, the indictment.
That will surely happen in the case of Andy McCarthy, as well, and that is a shame. We've reached a point in this country — on both sides of the political divide — where, as Turley correctly noted on Friday:
Indeed, the specifics of the indictment seem entirely immaterial to most people.
To deny Turley's observation is to deny reality. And that is a slippery slope, indeed.