THE AMERICA FIRST NEWS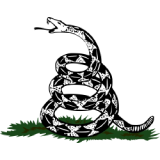 Sep 29, 2023  |  
0
 | Remer,MN
Sponsor: 
WISH-TEXT.COM
 Craft Personalized Messages With Ease! Wish It? Text It!
Sponsor: 
WISH-TEXT.COM
 Craft Personalized Messages With Ease! Wish It? Text It!
Mike Miller
---
---
Let's be clear. Portland has been a national embarrassment since at least the violent George Floyd riots that stretched for nearly 200 days, longer than in other Floyd "protesting" cities across America. Occasional Antifa "peaceful protests" persist, as the famously liberal city continues its leftist self-immolation.
All of that said, Los Angeles is no utopia, either.
Incidentally, the caption for the feature image from the Associated Press says it shows two homeless drug addicts lying on a urine-stained sidewalk, high on drugs, and hallucinating in LA's Skid Row area, home to the nation's largest concentration of homeless people. It adds that, according to Midnight Mission's Joey Weinert, a former drug addict who now helps homeless people fight their addictions, many homeless people in LA use drugs and alcohol to cope with their lives.
Yet, the LA Times on Friday asked "What's the matter with Portland?" in what amounted to a hit piece.
The article, written by national correspondent Jennie Jarvies, ran under the full headline "What's the Matter with Portland? Shootings, Theft, and Other Crime Test City's Progressive Strain," as if to suggest Los Angeles isn't plagued by the same problems plaguing every leftist-controlled city in America.
Jarvies began by recounting "a walk down Southeast Rhine Street" in Portland, where she presumably met 40-year-old FedEx package handler Flora Gonzalez, who she described as "distressed about conditions in the historically blue-collar neighborhood." Gonzalez talked about people openly dealing drugs and urinating on the sidewalk outside her family's duplex. They've dumped feces and used syringes in her manicured yard, Jarvies wrote, played "booming music" at 3 a.m., and stripped stolen cars for parts.
Shots have been fired behind her children's bedroom, Gonzalez said. "We feel abandoned….We pay our taxes and the police are not watching over our security." I have no reason to doubt Jarvies's report, but "all of the above" is common in parts of Los Angeles, as well.
Jarvies also wrote about 38-year-old environmental biologist Juniper Simonis, who rents a home across the street from Gonzalez, who's opposed to calls for police clampdowns, which explains the feature in her front yard: a handmade "DISARM, DEFUND, DISMANTLE POLICE" sign. Simonis blames Portland officials for continuing to fail the homeless by underfunding services and "sweeping" camps with callous disregard for people's dignity and property.
There's a lack of resources, and I think of being liberal in terms of spending money to provide support services. Trying to regulate homelessness out of a city, I don't view that as liberal at all.
Huh? Anyway, urinating and defecating on public sidewalks hardly portrays dignity.
Here's more from Ms. Jarvies:
Long hailed as a model of conscientious urban planning and civic engagement, Portland is facing a crisis of confidence. Nearly three years after pandemic lockdowns emptied out the city's core and protests against police brutality turned a few downtown blocks into a battleground, this city of about 641,000 is dealing with skyrocketing numbers of homeless people, soaring crime and strikingly high levels of public dissatisfaction with what the city is doing about it.
Over the last three years, the number of unhoused people in the metro area has jumped from about 4,000 to at least 6,600. Shootings in the city have tripled. Homicides climbed from 36 in 2019 to 97 last year — a record. Lower-level crimes have spiked too: More than 11,000 vehicles were stolen in 2022, up from 6,500 in 2019.
"Protests" against police brutality? The endless George Floyds riots in Portland, perpetuated by Black Lives Matter and Antifa activists, were violent as hell.
The deteriorating situation in Portland has even led to left-wingers finally abandoning the city for greener (no pun intended) pastures, which they'll surely attempt to screw up, as well. But for the "normal people" who remain, "The City of Roses" continues to die on the far-left vine.
So… What About Los Angeles?
Exactly. What about conditions in Los Angeles, Ms. Jarvies? Let's do violent crime first, shall we? On July 13, 2022, ABC affiliate KABC reported that homicides in Los Angeles reached the highest level in 15 years during the first half of 2022.
According to a KABC analysis of the then-most recent Los Angeles Police Department data, there were 181 homicides in the first six months of 2022, compared to 180 in the first six months of 2021. Sgt. Jerretta Sandoz with the Los Angeles Police Protective League told the affiliate:
181 murder victims. We're on pace for a 15-year high. This is very, very scary for our city and it's scary for the residents that we are supposed to protect.
LAPD data shows that about 23 percent of the homicide victims were categorized as "unhoused" — homeless.
And as Bloomberg reported in June 2022, murders in LA were up 35 percent in two years, as so-called "gun violence" surged.
And homelessness in LA? As CBS News reported in January 2023, Los Angeles County declared a state of emergency over out-of-control homelessness.
The emergency declaration, introduced in late December, was formally green-lit by the LA County Board of Supervisors in a unanimous vote. It came just about one month after a similar, citywide emergency declaration was enacted by new LA Mayor Karen Bass immediately after taking office. Leaders in the nearby city of Long Beach have drafted their own proposal to address homelessness there.
Finally, let's do the drug crisis in Los Angeles, and I'll keep it simple. The scourge of deadly fentanyl is plainly visible on LA streets, prescription drug abuse runs rampant, and overdose deaths plague every socioeconomic stratum in the city.
The Bottom Line
Los Angeles is not the Lone Ranger of "all of the above" among Democrat-controlled cities throughout the country, of course. But I simply found it rich that the LA Times would run a hit piece on Portland, which granted, has become the hood ornament of all that's wrong with left-wing controlled American cities, while the Times seemingly ignored the garbage in its own backyard.
Note: You can use @chatbot mention tag to interact with ChatGPT language model in comments. Neither your comment, nor the generated responses will appear in "Comments" or "News & Views" streams.