THE AMERICA FIRST NEWS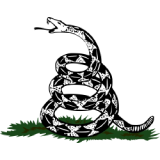 Oct 2, 2023  |  
0
 | Remer,MN
Sponsor: 
WISH-TEXT.COM
 Craft Personalized Messages With Ease! Wish It? Text It!
Sponsor: 
WISH-TEXT.COM
 Craft Personalized Messages With Ease! Wish It? Text It!
Jerry Wilson
---
---
It's easy to mock the progressive mindset–for example, those people who scream about the need for full vaxxed status, yet after getting their fourth booster, come down with COVID. That said, there are times when it's not funny at all.
On Monday, February 6th, Jen Angel, the owner of a cupcake store in Oakland, was robbed. But things got much worse.
On Monday, Angel was sitting inside her car behind a bank on Webster Street in Oakland when a thief broke into the car and grabbed her purse. The robber darted into a getaway vehicle that was waiting nearby, police said.
"The victim exited their vehicle and attempted to retrieve their stolen belongings from the individual. While the victim struggled for their belongings, they were knocked to the ground and sustained injuries," the Oakland Police Department told KRON4.
Angel was dragged by the getaway car. The entire incident happened in broad daylight.
On Thursday, February 9th, doctors switched off Angel's life support.
Jen Angel checked off every woke box possible.
"Jen makes cupcakes, and Jen makes community. Often those intersect, in her life and in the lives of those who know and love her. Jen has worked hard to build a small business in Oakland, and to do so in a way that treats her employees as full humans, including providing a living wage. She paid herself last. She gave away cupcakes to community groups wherever she went," said Angel's friend, Tobias Smith.
She established a social justice event production organization called Aid and Abet. She was also the publisher of Clamor Magazine, a bi-monthly alternative magazine. She was "deeply involved in organizing work for media justice and building a better world," her friends wrote.
Regardless of a person's political or societal beliefs, to die in such a brutal fashion should evoke sympathy from all. Unfortunately, those associated with Angel have made the task much more complicated than needed.
If a suspect is arrested by police, Angel's family said she would not want her assailant to be prosecuted in criminal court. Angel did not believe in incarceration as an effective or just solution to social violence and inequity.
Her friends wrote that Angel would want "alternatives to traditional prosecution, such as restorative justice. Jen's family and close friends ask that the media respect this request and carry forward the story of her life with celebration and clarity about the world she aimed to build. Do not use her legacy of care and community to further inflame narratives of fear, hatred, and vengeance, nor to advance putting public resources into policing, incarceration, or other state violence that perpetuates the cycles of violence that resulted in this tragedy."
Really?
The lengths to which progressives go to deny humanity's fallen nature should no longer astound, yet it still does. The only thing missing is an apology to those who committed the crime. Your friend was robbed and killed. Your response is blaming the "state" for criminals committing such acts? No.
Evil's existence substantially predates the present generation's futile fantasies. Wokesters passionately believe humanity possesses innate goodness. It does not. There is no successful mocking of God, and the Scriptural truths regarding our fallen nature and utter dependence on salvation through Christ Alone and repentance from sin have no expiration date. In a touch of delicious irony, the atheist's atheist, Bill Maher recently expressed this exact sentiment minus the Christ and confession of sin parts.
Warning: the video below contains coarse language.
No, people who steal, in the process thereof murdering innocent people, are not societal victims. They are criminals who deserve maximum punishment, so they will not harm another person and then another. Jen Angel's death is not a vindication of her and her friends' lollipop dreams in a cotton candy sky. It indicts their reality as being a mansion built on sand.
Note: You can use @chatbot mention tag to interact with ChatGPT language model in comments. Neither your comment, nor the generated responses will appear in "Comments" or "News & Views" streams.