THE AMERICA ONE NEWS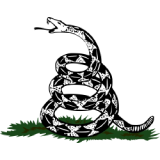 Dec 9, 2023  |  
0
 | Remer,MN
Sponsor: 
WISH-TEXT.COM
 Personalized AI Greeting and Sympathy Cards for the Social Media.
Sponsor: 
WISH-TEXT.COM
 Personalized AI Greeting and Sympathy Cards for the Social Media.
Elizabeth Stauffer
---
---
You may have thought you were observing Memorial Day this weekend – a day to honor and mourn the lives of Americans who have made the ultimate sacrifice in service to their country. But rather than a day to reflect upon those who died for our freedom, the woke among us have perverted it into a "transgender day of remembrance."
In the video below, a young woman donning a clerical collar asks us to join her "in a prayer for this transgender day of remembrance."
God, we lift up before you the lives of those who have been lost because of their gender identity. Those who have been killed because they are transgender or gender nonconforming. And those who have taken their own lives because they have been so surrounded by hatred.
We confess our complicity in systems that perpetuate gender norms that make hatred of these communities not only possible but prevalent.
We also confess our complicity in systems that perpetuate racial stereotypes that ensure that those who die are more and more commonly people of color.
Help us to be more loving and allow all those of all genders and gender expressions to feel your love and know that they reflect your beautiful creation. Amen.
Better yet, why don't we reflect upon the six individuals who were gunned down at The Covenant School in Nashville, Tennessee, by Audrey Hale, a 28-year-old woman who identified as a male. She was portrayed as a victim by transgender activists, members of the media, and even by the White House — simply because officials dared to point out that she was trans-identifying.
The Trans Resistance Network issued a statement following the massacre which acknowledged the deaths of the six people but was quick to claim that Hale "felt he had no other effective way to be seen than to lash out by taking the life of others, and by consequence, himself."
And law enforcement still refuses to release the manifesto Hale left behind. We can only imagine it portrays transgenders in a devastating light.
The fixation on this toxic ideology has become nauseating. The following clip stopped me in my tracks. It must be seen to be believed. During a debate last week over a bill that would ban sex change procedures for minors and limit abortion after 12 weeks of pregnancy, Nebraska state Sen. Machaela Cavanaugh, a Democrat, went berserk.
She told her colleagues, "Transgender people belong here. We need trans people. We love trans people. That's what they're saying out there." Over the course of three minutes, she repeated this mantra 30 times. Her voice became louder and angrier with each repetition until, finally, she was shrieking. Several lawmakers walked out as her theatrics continued. Near tears by the end, she shouted, "You matter. You matter. And I am fighting for you. And I will not stop."
I've asked this question before, and I'll ask it again: Why must we cater to the 0.7% of people who identify as transgender at the expense of the 99.3% who do not? And why are we celebrating gender dysphoria as a courageous lifestyle choice rather than the mental disorder that it is?