THE AMERICA ONE NEWS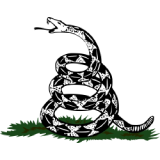 Dec 11, 2023  |  
0
 | Remer,MN
Sponsor: 
WISH-TEXT.COM
 Personalized AI Greeting and Sympathy Cards for the Social Media.
Sponsor: 
WISH-TEXT.COM
 Personalized AI Greeting and Sympathy Cards for the Social Media.
Elizabeth Stauffer
---
---
Methinks they protest too much.
It took about a nanosecond for the legacy media, former President Donald Trump, and his rivals for the GOP presidential nomination to pounce following the launch of Florida Gov. Ron DeSantis' campaign on Wednesday evening.
True, the technical glitches which delayed the livestream event weren't exactly ideal and it was a missed opportunity for DeSantis. But the derision that has ensued is way out of proportion to what actually happened.
And if, as tech entrepreneur David Sacks said during the livestream, "We've got so many people here that we are kind of melting the servers," it almost seems like a good problem to have.
Does anyone even recall Nikki Haley's campaign launch? I don't. Sen. Tim Scott's entrance into the race on Monday was easily forgettable. And the only thing I remember about former President Donald Trump's campaign launch in November is that it landed with a thud.
Despite the botched rollout on Wednesday evening, the DeSantis campaign announced it had hauled in $8.2 million in the first 24 hours following the launch. That's a record for any campaign.
The New York Times reported:
The $8.2 million brought in by Mr. DeSantis far outpaces how Mr. Trump began his 2024 fund-raising in late 2022. Mr. Trump had raised about $9.5 million in the six weeks after he announced his campaign in mid-November.
DeSantis' haul topped the impressive $6.3 million raised in the first 24 hours following President Joe Biden's April 2019 campaign launch. According to the Times, in a message to supporters at the time, the campaign called it "AMAZING news."
Ahead of Biden's April 25 video announcement of his reelection bid, Bloomberg reported Team Biden would reveal how much the campaign raised in the first 48 hours. However, Axios noted that "a week later, no totals had been announced. A campaign spokesperson told Axios the plan was always to share fundraising numbers at the end of the second quarter."
Of course, the current Republican frontrunner, Trump, has been running attack ads against DeSantis for months. Predictably, Trump called DeSantis's campaign launch a "disaster" and took to Truth Social to say the Florida governor was "disloyal" and "in need of a personality transplant."
Even Nikki Haley, who is more campaigning to become Trump's running mate rather than the actual nominee, is taking shots at DeSantis. In a Tuesday memo to supporters and surrogates, Haley's campaign manager Betsy Ankney wrote:
Ron DeSantis is like Trump, drama and all – but without any of the charm.
[H]is record shows that his 'leadership style' will only lead to more drama.
Leaks, abuse of power, drama, and petty political fights. You'd think these are headlines you might have seen during the Trump administration. Even fierce critics of Donald Trump have noticed that, compared to the Trump campaign, DeSantis is far more disorganized.
Following DeSantis' announcement, DNC Chair Jaime Harrison took aim at the candidate as well. He issued the following statement:
Ron DeSantis has pushed an extreme MAGA agenda focused on ripping Floridians' freedoms away and now he wants to take that agenda nationwide.
DeSantis got his start as a co-founder of the ultra-right wing House Freedom Caucus where he supported Paul Ryan's plan to end Medicare and Social Security as we know it, voted for national abortion bans, worked to repeal the Affordable Care Act, and supported Donald Trump's tax giveaways to the biggest corporations. Now, as Floridians suffer under some of the highest housing and health care costs in the nation, DeSantis has tripled down on a MAGA agenda – including banning abortion, making it easier for criminals to carry guns, signing laws that allowed book bans, parroting Putin's talking points, and bailing out huge corporations while Florida families foot the bill.
If there was any doubt – DeSantis's announcement turns up the volume on an already messy Republican primary. One thing is guaranteed – whoever makes it out will only have done so by catering to the most MAGA, right-wing Republicans in the primary.
Question: Why, if DeSantis is such a flawed candidate, has everyone piled on against him? If he has no chance of winning the nomination, why would they waste their time? An unfit candidate will eventually blow himself up, right?
For all the attacks on Ron DeSantis since his campaign launch, one would be forgiven for thinking his candidacy poses a major threat to both Democrats and to his current rivals for the GOP nomination.
In a post-campaign launch op-ed, The Washington Examiner's Zachary Faria asked: "If DeSantis isn't the front-runner, why is everyone treating him like he is?
Good question!