THE AMERICA FIRST NEWS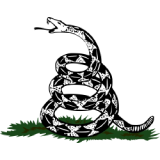 Jun 8, 2023  |  
0
 | Remer,MN
AM1.NEWS
The American Majority
The go-to-site for the news WE read. @am1_news
The go-to-site for the news WE read. : Created and operated in USA. Contact : support@am1.news : @am1_news
AM1.NEWS: The go-to-site for the news WE read : Contact: support@am1.news : Twitter @am1_news: The Internet of Us™ : AM1.NEWS
Victoria Taft
---
---
Real or Fake? Welcome West Coast, Messed Coast™ readers to where your humble correspondent stands ready to help you discern whether that lady over there is real or an L-O-L-A Lola fake "Dude Looks Like a Lady." Indeed, there's no need for you to have a "Crying Game" ending because I'll make it easy for you to figure things out before it comes to that.
Simply put, fake women generally look more put-together than real ones, though there are notable exceptions.
Real women don't have to work so hard to look like women, while men pretending to be women must try very hard to imagine an ideal woman and dress the part for this difficult role. Generally, this requires fake breasts, high heels, and two coats of spackle.
Related: REVEALED: The Real Reason Why Fake Woman Dylan Mulvaney Is Suddenly Everywhere
Drag actors are a different breed. The world's oldest drag queen, "Darcelle," died in Portland, Ore., in March at the age of 92, and the city renamed the street for Darcelle's XV Showplace, where Walter Cole ran his "female impersonator" show for decades.
Walter came on my Portland radio show a couple of times and was a wonderful, informative guest. He knew everybody and they knew him. He always came as Walter and not Darcelle, however, because the dude dressed up as a lady for show and didn't pretend to be one on the daily.
Walter loved women. He married one early in life and never divorced, though they lived separate lives.
As Portland mourns the death of the man who dressed as a woman for show, across town at Nike, the sportswear giant just hired a man who plays the part of a woman spokesmodel for its Nike Women brand. The flat-chested, straight-hipped man now fronts the part of the company that features sports bras. 
By now you know that Dylan Mulvaney is the actor and comedian who dresses as a "girl" for clicks, schtick, and shekels. The fake female has racked up endorsements for Bud Light, Nike, and Kate Spade, replacing women who would otherwise have been hired for the gigs. We've heard of the corporate, Davos-endorsed ESG movement, but something tells me that with the energy corporate America is climbing onto the trans bandwagon, it won't be long before the movement will become ESGT.
Related: West Coast, Messed Coast™: Trump Indictment Has Democrats Channeling Their Inner Commie — With One Shocking Exception
Behavioral psychologist Jordan Peterson calls Mulvaney's act "womanface at its most egregious."
Though there are calls by female athletes (real ones) to boycott, Nike is responding by lecturing  angry customers to "be kind, be inclusive … encourage each other."
Those are very nice sentiments until you understand that women are literally and figuratively beaten up by men in this woke scenario.
Transtifas demand respect from all, but, as usual with the mob, they are the sole arbiters of what are the acceptable forms of such respect. So watch out for that finishing move, girls.
This week on the West Coast, Messed Coast™, Riley Gaines, a real woman who was forced to compete against a fake one during her college career, was invited to San Francisco State University to give a speech on "Saving Women's Sports" for Turning Point USA. Before the event, she declared that "inclusion cannot come at the expense of women." This caused the fake women to go on a rampage.
Gaines gave details of her attack.
"All of a sudden after my speech the room was stormed, the lights were turned off, and I was rushed with no one there to escort me to a safe place. I was punched, I was hit multiple times, I was shoved until finally we exited the room but we could not leave because the protesters flooded the halls and I was pushed into a classroom along that hall where I was barricaded in for three hours."
She told Fox News's Tucker Carlson that the campus police were terrified of the mob "because they know what these people are capable of…and they were afraid of being put in a position of doing their job."
San Francisco police, who had to take time away from finding the attackers and murderers of tech executives, at long last was persuaded to help.
"I am worried about my safety. I have to now," Gaines told Carlson.
Indeed, she should be worried.
Gaines vows to sue. And in response, Joe Biden plans to tweak the language of Title 9 to include men who pass for women.
The attack on Gaines pulled officers away from investigating the attacks not just on murdererd CashApp tech executive Bob Lee, but on the former San Francisco Fire Commissioner. Don Carmignani was visiting his mother in the tony Marina District when he spotted a man with a metal pipe who was acting strangely and told him to move along. In response, the psycho attacked Carmignani and left him with a broken jaw, knife-slashed face, and 51 stitches.
California has about 40% of the nation's homeless crackhead population because fentanyl addicts are given carte blanch to smoke their rent money and live in a tent while getting free food, handouts, and drug paraphernalia. Why would junkies live anywhere else?
Related: Happy Holy Week: Oregon Bans Christian from Adopting Due to Anti-LGBT Beliefs
They even have their own drug swap meets.
This is all done in the name of "harm reduction." Harm reduction for whom, exactly? Not Bob Lee, Don Carmignani, Paul Pelosi, or the thousands of San Franciscans terrified of walking on the streets of Baghdad by the Bay.
My alma mater, the University of Washington, has been asked to conjure up a glossary of trans words for Spanish speakers. Apparently, this is not covered by Duolingo for free.
UW is being paid $350,000 to translate the so-called homosaurus into español.
This is not to be confused with the transisaurus that my colleague Robert Spencer discusses.
And be watching for California Assembly Bill 665, which I've reported about and which allows the state to take custody of your 12-year-old child to "give" her or him sex change hormones.
That'll about cover it for the West Coast, Messed Coast™ report this week. Until next time, keep your head on a swivel, hold your kids tightly, and consider moving.
Note: You can use @chatbot mention tag to interact with ChatGPT language model in comments. Neither your comment, nor the generated responses will appear in "Comments" or "News & Views" streams.