THE AMERICA ONE NEWS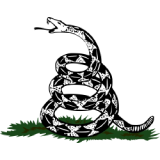 Dec 2, 2023  |  
0
 | Remer,MN
Sponsor: 
WISH-TEXT.COM
 Personalized AI Greeting and Sympathy Cards for the Social Media.
Sponsor: 
WISH-TEXT.COM
 Personalized AI Greeting and Sympathy Cards for the Social Media.
Anthony Gonzalez
---
---
GOP presidential candidate Vivek Ramaswamy suggested he would consider issuing hundreds of pardons if elected president, including for members of the Biden family.
"…I am leading the great revival. After we have shut down the FBI, after we have refurbished the Department of Justice, after we have systemically pardoned anyone who was a victim of a political motivated persecution — from Donald Trump and peaceful January 6 protests — then would I would be open to evaluating pardons for members of the Biden family in the interest of moving the nation forward," Ramaswamy told the New York Post.
"It is a broad theme of this candidacy, leading us to a national renewal rather than a national divorce. It's part of a broader vision of an American revitalization," he added.
Ramaswamy previously called for a special counsel to investigate the Biden family's corruption. The GOP presidential candidate said that if he is elected president in 2024, he would empower a special counsel to investigate the Bidens.
"I am calling for a special counsel to investigate and publish all findings relating to Hunter Biden and Biden-family business dealings," Ramaswamy told The Post in June. "There cannot be a two-tiered justice system in this country. If there is going to be a Trump-related special counsel, there must be a Biden-related special counsel."
"Public distrust of the American justice system is at an all-time high. For more than 10 years, there has been an FBI investigation into the alleged bribery of Hunter and Joe Biden from the Ukrainian executive of oligarch-owned Burisma. It's past time for the FBI and the DOJ to show their work to the American people," he added.
Related: Vivek Ramaswamy Wins Lawsuit Against World Economic Forum
Just recently, Ramaswamy denounced the appointment of U.S. Attorney for Delaware David Weiss as special counsel in the investigation of Hunter Biden, according to The Hill. The 38-year-old billionaire tycoon called the appointment a "total fig leaf," adding that it merely serves as a "distraction."
"This is the same individual, the same person, who actually negotiated that plea deal that the judge rejected handily," Ramaswamy said of Weiss. "This is also just a designation of a title for an administration that, in the case of Hunter Biden, has been repeatedly creating one deflection after another."
Like Ramaswamy, former President Donald Trump blasted Weiss, saying that the state attorney "would not have been picked by me." Trump did nominate Weiss in 2017, who was confirmed by a unanimous Senate vote in early 2018. Weiss began investigating Hunter Biden in 2018. Nothing has so far come of that investigation, which is ongoing.