THE AMERICA ONE NEWS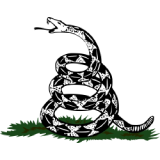 Dec 11, 2023  |  
0
 | Remer,MN
Sponsor: 
WISH-TEXT.COM
 Personalized AI Greeting and Sympathy Cards for the Social Media.
Sponsor: 
WISH-TEXT.COM
 Personalized AI Greeting and Sympathy Cards for the Social Media.
Kevin Downey Jr.
---
---
Perhaps a doctor can prescribe a gasoline enema for the Food and Drug Administration (FDA). A lawyer for the FDA recently declared doctors may now — years after it's needed — prescribe ivermectin for COVID-19. Just in time!
Now that the nation is down to a mere 205 COVID deaths per week, and the pharmaceutical-industrial complex has hoovered billions of dollars in cheddar while Americans watched loved ones die on hospital ventilators via Facetime, after tens of thousands of people have suffered adverse effects from the vaccine clot-shot — now the FDA claims it's always been cool for doctors to give their patients a cheap drug many folks knew helped people with the Bat-stew flu.
Oh really? Roll the tape.
FACT-O-RAMA! The punchinellos at the FDA beclowned themselves by tweeting, "You are not a horse. You are not a cow. Seriously, y'all. Stop it," after podcaster and comedian Joe Rogan announced ivermectin helped him overcome COVID. Never mind that the FDA approved ivermectin for human consumption decades earlier.
Some bozos at the FDA were tickled pinko when their embarrassing tweet went viral.
Look at this whopper of a lie on the FDA's website:
COVID-19. We've been living with it for what sometimes seems like forever. Given the number of deaths that have occurred from the disease, it's perhaps not surprising that some consumers are turning to drugs not approved or authorized by the Food and Drug Administration (FDA).
I guess the jackpuddings at the FDA "forgot" ivermectin was cleared for humans in 1987.
Let's take a quick walk down memory lane and reveal some of the commies who tried to scare us away from a cheap, effective medicine to fight COVID.
"Never use medications intended for animals on yourself or other people. Animal ivermectin products are very different from those approved for humans. Use of animal ivermectin for the prevention or treatment of COVID-19 in humans is dange rous."
"Ivermectin shown ineffective in treating COVID-19, according to multi-site study including KU Medical Center."
The American Medical Association:
"Taking a drug for an unapproved use can be very dangerous and misinformation that says it is OK to take ivermectin for COVID-19—or in large doses—is wrong, the FDA consumer update warns. Even approved levels of ivermectin can interact with other medications such as blood thinners. Overdose of ivermectin can also cause nausea, vomiting, diarrhea, hypotension, allergic reactions, dizziness, ataxia, seizures, coma and even death."
'Don't do it': Dr. Fauci warns against using ivermectin to treat or prevent COVID-19
I could add squawking heads from the Communist News Network (CNN) and the rest of the Pravda Press, but I'm sure you get the point.
So why did the FDA lawyer claim doctors have always had the right to prescribe ivermectin?
Three doctors sued the feds over the FDA's "right" to dictate how physicians treat their patients. All three claim they were fired for trying to prescribe ivermectin for their patients, which they say is because the FDA warned people against ivermectin, a notion the FDA now denies.
"The fundamental issue in this case is straightforward," the doctors' attorney, Jared Kelson, declared in court. "After the FDA approves the human drug for sale, does it then have the authority to interfere with how that drug is used within the doctor-patient relationship? The answer is no."
Ashley Cheung Honold, a Department of Justice (DOJ) lawyer representing the FDA, claims the agency never said doctors couldn't prescribe ivermectin.
"What about when it said, 'No, stop it'?" Circuit Judge Jennifer Walker Elrod asked Honold, referring to the aforementioned tweet. "Why isn't that a command? If you were in English class, they would say that was a command."
In response, Honold fell on her clown sword and stated that those words were "merely quips."
Related: Unfollow the Science: 300 COVID Articles Pulled, Many Over Lack of Ethical Standards
I suspect the truth is this: there was too much money on the table for the pharmaceutical-industrial complex to lose. Ivermectin costs pennies. How can Pfizer fat cats line their pockets and throw some cheddar back at Democrats who helped them rake it in on a cheap drug like ivermectin?