THE AMERICA FIRST NEWS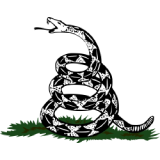 May 28, 2023  |  
0
 | Remer,MN
AM1.NEWS
The American Majority
The go-to-site for the news WE read. @am1_news
The go-to-site for the news WE read. : Created and operated in USA. Contact : support@am1.news : @am1_news
AM1.NEWS: The go-to-site for the news WE read : Contact: support@am1.news : Twitter @am1_news: The Internet of Us™ : AM1.NEWS
Chris Queen
---
---
You've got to hand it to California. Even though the luster has dulled on the Golden State, the leftists there are going to stick to their principles. You name a left-wing dogma, and California has most likely devoted itself to it.
This, of course, includes the radical climate agenda, which California has now even extended to the nation's already struggling supply chain. California has declared war on diesel vehicles, from pickups to buses to tractor-trailers, and the Environmental Protection Agency (EPA) has greenlit the state's plan to limit the sale of diesel vehicles.
"The decision by the U.S. Environmental Protection Agency allows California — which has some of the nation's worst air pollution — to require truck manufacturers to sell an increasing number of zero-emission trucks over the next couple of decades," reports Sophie Austin at the Associated Press. "The rule applies to a wide range of trucks including box trucks, semitrailers, and even large passenger pick-ups."
In a rare show of federalism from the Biden administration, the EPA has applauded California's decision to continue to make life more difficult and expensive for millions of Americans while virtue-signaling about the environment.
"Under the Clean Air Act, California has longstanding authority to address pollution from cars and trucks. Today's announcement allows the state to take additional steps in reducing their transportation emissions through these new regulatory actions," EPA Administrator Michael Regan said in a statement.
The EPA generally maintains nationwide standards, but it has allowed California to impose more draconian environmental standards for years. It's obvious that, as California has drifted further to the left, those environmental standards have gone far beyond managing air quality and mitigating pollution to the most extreme and impractical aspects of the radical green agenda.
Naturally, Gov. Gavin Newsom (D-Calif.) is crowing about the decision in the most cringeworthy manner.
"We're leading the charge to get dirty trucks and buses — the most polluting vehicles — off our streets, and other states and countries are lining up to follow our lead," Newsom said in a statement.
Dad-joke pun aside, Newsom is clearly looking down his nose at you peons with your "dirty trucks." He also claims that eight other states — all of them certainly blue states — are ready to go along with California's plans to do away with new diesel vehicles and force trucking companies to convert.
Related: Dems Are Livid at Biden for Approving Alaska Oil Drilling Project

"The new truck standards are aimed at companies that make trucks and those that own large quantities of them. Companies owning 50 or more trucks will have to report information to the state about how they use these trucks to ship goods and provide shuttle services," reports the AP. "Manufacturers will have to sell a higher percentage of zero-emission vehicles starting in 2024. Depending on the class of truck, zero-emission ones will have to make up 40% to 75% of sales by 2035."
California claims its undertaking such drastic changes because, according to the AP, the "transportation sector accounts for nearly 40% of California's greenhouse gas emissions," but we can all see through the fact that the radical environmentalists are shaping the state's policy.
But it's painfully clear that California hasn't thought through the logistics (pun possibly intended) of this situation. Are battery-powered tractor-trailers truly feasible? Is a long-haul truck route going to take longer because of lengthy charging sessions? You can probably guess who's not happy — the trucking industry.
"By granting California's waiver for its so-called 'advanced clean trucks' rule, the EPA is handing over the keys as a national regulator," Chris Spear, CEO of the American Trucking Associations, said, as FreightWaves reports. "This isn't the United States of California, and in order to mollify a never satisfied fringe environmental lobby by allowing the state to proceed with these technologically infeasible rules on unworkable and unrealistic timelines, the EPA is sowing the ground for a future supply chain crisis."
The other worry is that as California goes, so goes the rest of the country. Some of the radical environmental ideas from the West Coast have seeped across the country, so some people fear that this ridiculous California regulation could become a nationwide standard.
"Whether it's fear or enthusiasm, depending on which side of the political divide a person sits on, the California rules are seen as having the possibility of becoming de facto national rules," writes John Kingston at FreightWaves. "Enough other states have said they will follow California's lead to likely mean that the size of the potential market for California and those six other states could mean that manufacturers won't want to produce what amounts to two vehicle lines, one for the California-led group and the other for the rest of the country. Under that scenario in the past, the California rules generally come out on top."
California has shown once again that the left doesn't care about the problems that everyday people face. Battery-operated tractor-trailers could mean that goods take longer to get to store shelves, but that doesn't matter when there's a planet to save from some hypothetical climate disaster. Much like the simple solutions of buying electric cars, taking public transit, light rail, and throwing out gas stoves, getting rid of diesel vehicles is a no-brainer to the left, which means there's no telling how many run-of-the-mill, non-elite Americans such a policy will hurt.
Note: You can use @chatbot mention tag to interact with ChatGPT language model in comments. Neither your comment, nor the generated responses will appear in "Comments" or "News & Views" streams.