THE AMERICA ONE NEWS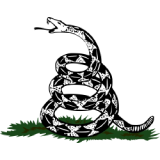 Dec 11, 2023  |  
0
 | Remer,MN
Sponsor: 
WISH-TEXT.COM
 Personalized AI Greeting and Sympathy Cards for the Social Media.
Sponsor: 
WISH-TEXT.COM
 Personalized AI Greeting and Sympathy Cards for the Social Media.
Megan Fox
---
---
After several days of telling the media that Target's stores were under threat from people who objected to their pride display and satanic merchandise to celebrate transgender ideology, an email that detailed a bomb threat was sent to media outlets.
It should not surprise you to find out that this email was sent by an LGBTQ fanatic who was upset that the store removed some items from its Pride display. Target started pulling some of the items from their stores after boycotts were organized by customers who don't want to see Pride merchandise targeted at their children including bathing suits with tucking technology.
The email read, "Target is full of [redacted] cowards who turned their back on the LGBTQ community and decided to cater to the homophobic right wing redneck bigots who protested and vandalized their store we won't stand idly by as the far right continues to hunt us down we are sending you a message we placed a bomb in the following targets."
The terrorist then listed five different targets in Ohio and Pennsylvania and then continued, "We will continue to bomb your targets until you stop cowering and bring back your LGBT merchandise we will not be erased we won't go quietly."
It is not surprising that the only actual threat target has been able to produce was written by someone who is not right wing but is in fact a radical LGBT supporter. Most of us knew when we saw the allegation that Target had received threats that it wasn't likely that anyone on our side had done it. It was more likely that an unhinged transgender activist or a hoaxer had done it.
Just a day before this news came out TMZ repeated the story that Target was receiving threats by "domestic terrorists" and they included a video of a man knocking over a cardboard rainbow sign that they claimed was one such threat. The only problem is that video was two years old. But the mainstream press is not concerned about getting the story correct as long as it fits the narrative: "MAGA-MAN bad" while everyone left of Al Gore is innocent as newborn babes and fuzzy puppies.
Democrats continue to overplay their hand. It shouldn't be this easy for us to notice a psychological operation. But perhaps they've just been doing it for so long that the formula is predictable. One thing is sure, and that is that regular Americans have grown sick and tired of a radical queer culture being forced down our throats and the throats of our children.
Americans have never taken kindly to forceful intervention and are individualistic by nature and birthright. Movements that come along and upset that deeply rooted self-sufficiency and freethinking can't last long. Though we are a patient people there is a line that should not be crossed.
Related:Target Removes Satanic Pride Items Glorifying Violence but Blames Angry Customers for Being Confrontational
It is very possible that Bud Light and Target and now North Face, which is embroiled in a similar controversy, have found themselves the first casualties of a real culture war. We've been talking about a culture war for years, but it was really just a culture conversation. No one was really fighting it. The best we could do was complain and wave our arms trying to get the nation's attention.
But now it seems that the radical queer lobby has done us a favor by overreaching by several miles and waking up normal low-information citizens who don't watch the political news and had no idea what was going on until they walked into a Target and saw satanic transgender violent propaganda next to the air fryers.
We have gone quickly from a group of people who could not pull off a successful boycott in the last 20 years to people who stormed the castle with two successful boycotts in a month. And there's more on the horizon.
We must thank Democrats for being so radically committed to their absurd ideology that they behave more like priestesses of a blood cult writhing in euphoric ecstasy and fervor instead of cold, calculating strategists. Their unchecked passions have given up the game. And now those people that you see at the grocery store and wonder inside your head "How can they be so blind? Why don't they know what's going on?" are awake and they don't like what their newly-opened eyes have seen.