THE AMERICA ONE NEWS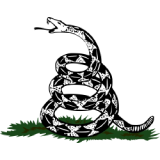 Dec 3, 2023  |  
0
 | Remer,MN
Sponsor: 
WISH-TEXT.COM
 Personalized AI Greeting and Sympathy Cards for the Social Media.
Sponsor: 
WISH-TEXT.COM
 Personalized AI Greeting and Sympathy Cards for the Social Media.
Christian Josi
---
---
Well, here we are again. How time does fly! It feels like I was just turning last year's version of this column in just a few weeks ago. As usual, my shortlist of favorite reads from the first half of 2023 includes primarily nonfiction titles because that's pretty much where it's at for me and a mix of new releases with a few oldies that I stumbled upon or have revisited so far this year thrown in. So let us delve:
First, when I picked up Victory City, I was overcome with emotion. Though it was completed before the vicious attack that nearly killed him last year, just to see and hold a new release knowing he was on the mend was quite moving. For there is a very special place in my heart for him.
What I found inside was another fantastical tale from one of the greatest literary figures to ever pick up a pen (or type, or whatever). I would argue that it's one of his best. It sure comes off as if he delighted in the story and the characters. Written in his typical style, which can be playful but never lacking eloquence, and funny, but in just the right doses at the right time. I'm not going to rehash the storyline — that's all over the internet, and anything I wrote about the narrative would be repetitive. No, I just wanted to point out the beauty, skill and say a hallelujah that we get to live in real-time with Salman. And of course, thank God, that he survived to write another day. Hopefully many, many more.
This is my top recommendation for your summer reading. Take it to the beach and prepare to get totally lost in the kind of adventure that only Salman could conjure.
I've been on a bit of a fresh McCartney kick over the last few years, and a recent internet search for which I expected to turn up nothing, "authorized McCartney biography," led me to this 1998 release from Barry Miles, which is just that. Ah! Miles, an accomplished writer close enough to his subject to have had extensive business and social dealings with him — he introduced Paul to hash brownies in the mid-'60s — gives us a 654-page "Paul's eye view" of his life and world, with much coming directly from the mouth of The Man himself.
Quite a discovery, and quite an education. Atypical, a bit quirky, and at times a bit in the weeds, though I didn't mind that as much as some might. We don't get a rehash of Beatles stuff that's already been covered ad nauseam in Many Years From Now. No, it is very much a fly-on-the-wall view of simply being Paul McCartney, from the early days and rise through the breakup of the Beatles primarily, heavy on songwriting and recording processes and recollections. Toward the end of the book, Miles touches quickly on early Wings, John's murder, and other things which, combined with a quarter century-plus now of Macca things that hadn't yet happened when he put down his pen, could probably make for a second volume of similar length, if he were up for it (eh, Barry?).
Though it's very long and will weigh down your beach bag for sure, it's a very special piece of work, and it is worth it.
The New York Times Review of Books headlined their take on this one "A Rosier View of Roald Dahl: Teller of the Unexpected, an elegant new biography, side steps, the ugly side of the children's book author by capturing his grandiose tragedy-specked life." I think that's about right. It is a generally positive and well-researched telling of the utterly fascinating life of an utterly complicated man, and true, the more controversial issues that have surfaced in more recent years (and for which his estate has apologized), are not a focus, but the warts are not ignored. Plus, a simple Google search will tell anyone anything further they might want to know about the unfortunate darker side of the man.
But there was an awful lot of good, an awful lot of literary elegance, and he's got a hell of a life story. That's one reason I picked it up and am including it here, but the main one is personal. I genuinely believe that young people like me came to love reading — and in some cases writing — because his books were among the first "real" books kids (well, of my generation at least), were handed. And if that's not a great legacy worth respecting which makes the man's story worth reading, I do not know what is.
I love books of letters, speeches, and so forth, so naturally when I learned of this one, I rushed to pre-order it. I was surprised upon receiving it at its size — enormous and imposing. Quite a beautiful-looking thing. Speaking earlier in the column of books that will weigh down your beach bag, it might be best to save this beautiful behemoth for the nightstand.
As a casual le Carré fan who knows little about him personally and only a little more about his oeuvre (blame Ian Fleming, who has been my lifetime go-to for the spy genre), it became pretty obvious pretty quickly that this book was a bit deep for the uninitiated. So I include it here with that caveat.
It is definitely for the more studied le Carré folk, whom I am certain are treasuring it because it is so impressive, and obviously prepared with great love and care by his late son, Tim Cornwell who passed away just a few months shy of its publication. I enjoyed flipping through it and the banter of the correspondence is a pleasure, but again as a casual follower, I plan to smarten up a little more before delving further into it.
I am including this because it's graduation season and one of the many thousands of young people graduating class of 2023 happens to be my youngest daughter. I also have a longstanding fascination with John Waters and may someday write about the time he signed my a** in front of 3,000 people on a promise that I would have it tattooed the next day — a promise which I of course kept — and which tends to delight doctors or anyone else who happens see my bum and force me to explain to this day.
It's a quick, amusing, witty, and thought-provoking read, adapted from a rollicking commencement speech Waters gave to the Rhode Island School of Design class of 2015. What a wild treat those graduates got! The San Francisco Book Review put it best, calling it "…as funny as it is inspiring, an injection of weirdness, joy and provocation right into your brain."
This is one for the quirky — for the outliers. Life lessons for young people from John Waters, let that one sink in, and if that tickles your fancy, then, by all means, buy the book and share it with your favorite graduate.
That's all for the first half of 2023. Have a great summer and never deny yourself regular quality reading time. Back to you around the holidays with my second-half faves!