THE AMERICA ONE NEWS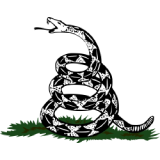 Dec 9, 2023  |  
0
 | Remer,MN
Sponsor: 
WISH-TEXT.COM
 Personalized AI Greeting and Sympathy Cards for the Social Media.
Sponsor: 
WISH-TEXT.COM
 Personalized AI Greeting and Sympathy Cards for the Social Media.
Rick Moran
---
---
A dozen or so House Republicans left the Capitol on Thursday, knowing that the chances of a vote on any legislation anytime soon are slim.
The GOP rebels are protesting what they see as a betrayal by House Speaker Kevin McCarthy in passing a debt ceiling extension last month and some modest cuts to future budgets.
The conservatives wanted McCarthy to use the debt ceiling bill passed by Republicans in the House that featured massive — and unreasonable — cuts to the budget as a starting point for negotiations with the White House. But the bill passed by the GOP was never going to be considered in the Senate where about half of the Republicans refused to support it.
So McCarthy is once again in a deep pile of cow manure, and the Freedom Caucus has promised not to agree to any floor rules that would allow votes on any legislation. They want a "renegotiation" of the agreement by which they elected McCarthy speaker.
The House is slated to vote again Monday. But as the chamber recessed on Thursday, some of the detractors were signaling the blockade will continue until McCarthy can satisfy their ill-defined demands.
"I'm in no hurry," Rep. Lauren Boebert (R-Colo.) said.
House Freedom Caucus Chairman Scott Perry (R-Pa.), who voted in favor of the rule Tuesday but has joined opponents in meetings with GOP leaders, expressed the same sentiment.
"Let's face it, when we pass things around here that are messaging bills that don't do anything, is it really a loss that we're not passing anything?" Perry said. "And when we do pass things around here that actually hurt the American people, is it a loss that we're not doing any of that?"
Rep. Brian Fitzpatrick (R-Pa.), a McCarthy ally who co-chairs the bipartisan Problem Solvers Caucus, says that there have to be limits to how long a blockade like this can go on.
"One way or another, it's gonna break. I mean, we're not gonna shut the House down for two years, that's for sure," Fitzpatrick said.
Is he so sure?
Complicating McCarthy's dilemma, the conservatives are airing their grievances without naming specific demands that might end the standoff.
"My idea is that he broke it, he's gotta fix it, and that it's not up to me to come up with a solution," said Rep. Andy Biggs (R-Ariz.), former head of the Freedom Caucus. "It's up to him. So I'm waiting to see what he proposes."
The practical effects of the impasse are negligible. GOP leaders were forced to cancel votes on four proposals scheduled over three days this week, but they were all messaging bills with no chance of being considered in the Democrat-led Senate.
So McCarthy is being challenged, but the challengers don't know what they want to challenge him on? Sheesh.
The Republican Party wouldn't know what to do with a majority even if they got one.