THE AMERICA ONE NEWS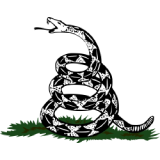 Dec 2, 2023  |  
0
 | Remer,MN
Sponsor: 
WISH-TEXT.COM
 Personalized AI Greeting and Sympathy Cards for the Social Media.
Sponsor: 
WISH-TEXT.COM
 Personalized AI Greeting and Sympathy Cards for the Social Media.
Anthony Gonzalez
---
---
Former President Barack Obama told his ex-girlfriend in a now-redacted letter dating back to 1982 that he would "make love to men daily, but in my imagination," according to the New York Post.
The letter recently resurfaced after Obama biographer David Garrow gave a long interview on the former president's past life.
"In regard to homosexuality, I must say that I believe this is an attempt to remove oneself from the present, a refusal perhaps to perpetuate the endless farce of earthly life. You see, I make love to men daily, but in the imagination," Obama wrote to Alex McNear in November 1982.
"My mind is androgynous to a great extent and I hope to make it more so until I can think in terms of people, not women as opposed to men. But, in returning to the body, I see that I have been made a man, and physically in life, I choose to accept that contingency," he added.
McNear later redacted the paragraphs detailing Obama's "androgynous" mind, which the Pulitzer-prize-winning Garrow eventually hunted down and included in his book, "Rising Star: The Making of Barack Obama."
The letter, according to The Post, is currently owned by Emory University, which doesn't permit it to be photographed or removed. I wonder why.
Exclusively for our VIPs: Everybody Dance Now! Author Claims Obama Fantasized About Sex With Men 
According to Garrow, however, there's nothing unusual about Obama's sexual fantasies. "I'm a historian, not a psychologist, but I think it's 'public record' news that a (vast?) majority of human beings have sexual fantasies!" he said via email.
Obama's past love life is interesting, to say the least. He slept with an Australian woman named Genevieve Cook on their first date, as reported by the Daily Mail in 2017. Cook would eventually become Obama's cocaine buddy, and after they split, she began sleeping with Obama's best friend. Ouch.
Single again, Obama began dating another woman named Sheila Miyoshi Jager but went 0-2 in marriage proposals. Jager detailed that by 1987, Obama had his sites set on becoming president. She said that Obama, however, believed he needed to "fully identify as African American" to fulfill his political ambitions, meaning he had to marry a black woman.
Obama later went to Harvard law school, where he met Michelle. However, Garrow claims that Obama continuously cheated on Michelle with Jager after she arrived at Harvard for a teaching fellowship. 'I always felt bad about it,' Jager said.
Related: Who's the Real Barack Obama? Things Are Finally Becoming Clearer
It was later revealed that while in college, Obama had considered pursuing a gay relationship with his professor, Lawrence Goldyn. Garrow disclosed the close relationship Obama had with Goldyn during his two years at Occidental College in Los Angeles. The Daily Mail:
Goldyn made a huge impact on Barry Obama,' Garrow writes. 'Almost a quarter century later, asked about his understanding of gay issues, Obama enthusiastically said, "my favorite professor my first year in college was one of the first openly gay people that I knew…He was a terrific guy." with whom Obama developed a 'friendship beyond the classroom.'
Garrow detailed a conversation Obama had with his first intimate girlfriend, in which he said that a same-sex relationship would be too "challenging" compared to a normal relationship. "Obama wrote somewhat elusively to his first intimate girlfriend that he had thought about and considered gayness but ultimately decided that a same-sex relationship would be less challenging and demanding than developing one with the opposite sex," the author wrote.
David Garrow is a Pulitzer Prize-winning author, known for his biography of Martin Luther King Jr.