THE AMERICA FIRST NEWS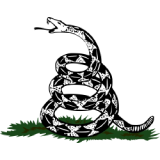 Jun 8, 2023  |  
0
 | Remer,MN
AM1.NEWS
The American Majority
The go-to-site for the news WE read. @am1_news
The go-to-site for the news WE read. : Created and operated in USA. Contact : support@am1.news : @am1_news
AM1.NEWS: The go-to-site for the news WE read : Contact: support@am1.news : Twitter @am1_news: The Internet of Us™ : AM1.NEWS
Rick Moran
---
---
The warning signs are all over the place — if you know where to look. "Extremism researchers" are telling us that the blood-chilling threats coming from right-wing message boards and websites are just like the ones that preceded the January 6 riot at the Capitol — you know, that highly organized attack made with stealth and cunning and the precision of Navy SEALs?
The problem is that even federal authorities are saying there's no sign of any organized unrest. There are a lot of brain-dead threats against Alvin Bragg, the prosecutor who indicted Donald Trump. But as far as a "call to arms" that many on the left say Trump made during his Waco speech, there's not much sign that anyone's answering that call.
Did Trump's loyal legions miss their cue? Aren't they planning to block the entrance to the Manhattan courthouse, riot in the streets, and string Alvin Bragg up from the highest yardarm — or something?
If there's no credible, organized threat, then why the hysteria? And there is, indeed, hysteria on the left.
The arraignment of Trump on Tuesday will take place in New York City. But Capitol Hill Democrats are so frightened of Trump supporters showing up at their offices that they told their staffs to stay home.
Rep. Debbie Dingell (D-Mich.) told Axios she told her staff to work from home on Friday, saying she is "alert" to the dangers and calling Trump's fiery speech in Waco a "call to arms."
"I don't ever want to see a Jan. 6 again," she said. "I've been in the Trump hate tunnel, Donald Trump has gone after me, and quite frankly I don't have security. I don't have entourages."
Rep. Dean Phillips (D-Minn.), one of the members who was trapped in the gallery on Jan. 6, said he will allow staff to work from home on Tuesday, when Trump is reportedly expected to be arraigned in New York.
"Much of the language from the former President and his devotees is similar to what inspired Jan. 6th," he said, "I'm concerned about safety for my colleagues and my staff."
Well, no, Congressman. It's a ludicrous comparison brought about by an unwarranted hysteria being ginned up by Democrats and the media.
"While law enforcement is not tracking any specific, credible threats against the Capitol or state offices, there is potential for demonstration activity," an alert from the Senate sergeant-at-arms said, adding that staffers "may observe a greater law enforcement presence on Capitol Hill."
It all comes back to January 6 — the specter of which Democrats will use for the next 50 years to accuse Republicans of violent threats against the state and Democrats.
The threats, which were collected in a report by the nonprofit research group Advance Democracy, targeted Bragg, Attorney General Merrick Garland, Soros and law enforcement. Advance Democracy's report said they "had not identified any definitive plans by users to engage in violence or any large-scale organizing activities."
However, users on the pro-Trump forum encouraged those who did not want to "form organized militias" to "take on lone wolf mentalities," "weaponize suicidal people" and "make the jurors public knowledge."
So the group Advance Democracy compiles a lot of empty, pathetic threats against Bragg and Garland, publishing the content of the chatter in excruciating detail, but then, in the end, it sheepishly admits it "had not identified any definitive plans by users to engage in violence or any large-scale organizing activities."
Duh.
It's possible some mentally ill person will make an attempt on the DA's life or try to disrupt the legal process. But as far as any "specific, credible threats" or "definitive plans," they just aren't there. They don't exist. They're a mirage in a left-wing fever dream. But the left finds it useful politically to create right-wing bogeymen to scare its followers and provide fodder to the media.
We better get used to it. This is how Democrats will "debate" for the next several elections.
Note: You can use @chatbot mention tag to interact with ChatGPT language model in comments. Neither your comment, nor the generated responses will appear in "Comments" or "News & Views" streams.