THE AMERICA ONE NEWS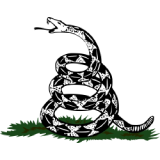 Dec 11, 2023  |  
0
 | Remer,MN
Sponsor: 
WISH-TEXT.COM
 Personalized AI Greeting and Sympathy Cards for the Social Media.
Sponsor: 
WISH-TEXT.COM
 Personalized AI Greeting and Sympathy Cards for the Social Media.
Chris Queen
---
---
Teachers often have thankless jobs — at least the teachers who aren't trying to indoctrinate kids into everything leftist — and many of them leave their jobs out of frustration. So the story of a teacher who stuck it out until she retired at the age of 95 is impressive.
Grace Adkins, whose students affectionately call her "Ms. Grace," retired from the Westwood School in Camilla, Ga., this month. She recently turned 95, and she taught for at least 75 years. (Note: one report says she taught for 75 years, while another says her career lasted 78 years.)
"Since 1976, Grace Adkins has taught at Westwood Schools in Camilla, Georgia, about 60 miles north of Tallahassee. She retired on May 18 and was serenaded with a birthday song by students and staff," reports USA Today. "Her tenure as a teacher has taken her to Elmodel School in 1946, Deerfield-Windsor Academy, and finally Westwood Schools. Locals call her 'a Westwood icon.'"
Students, faculty, and staff recently paid tribute to her by celebrating her 95th birthday.
"All the kids came outside in front of the learning lab and I led them in singing Happy Birthday to Ms. Grace," headmaster Keith Croft said. "She enjoyed it immensely. Numerous kids came up and gave her hugs afterwards. That was a very special moment."
Atkins founded the school's Westwood Learning Lab and received an award last year from the local newspaper as the best teacher. She has a reputation as an avid reader who encouraged her students and their parents to read and recommended a list of books she thought everyone should read.
Recommended: Brian Kemp Sees All-Time High Approval Ratings as He Continues to Govern Georgia as a Solid Conservative

"It is impossible to know the number of lives she has impacted with her relentless determination to find the best in every student, firmly believing that 'Every Child is a Winner,'" the school wrote in a Facebook post. "We are grateful for her lifelong focus on students, as she has created early intervention strategies to help each student reach his/her potential."
Former students shared their memories and their assessments of "Ms. Grace's" legacy.
"You cannot measure the love and devotion this lovely lady has given to learning and communicating the self worth of children who learn differently," one Facebook user wrote. "She will be sorely missed at Westwood."
"She cared about every young mind who walked through her door, never turning a student away, and never, ever giving up on one, including me," another former student wrote. "Mrs. Adkins, Grace is more than your name; it's what you gave us. Thank you."
"Mama signed me up to go to The Lab so I could get extra help with math, which I struggled with even in elementary school," a former pupil recalled. "It was, and I'm sure still is, Mrs. Adkins' passion. She is a true educator, a teacher who cared enough to push, to prod, to 'be mean' when she had to."
Adkins may not be teaching anymore, but the ripples of her work will echo throughout he community for generations.
"Her legacy will continue to live on at Westwood for many, many years," Croft said.