THE AMERICA FIRST NEWS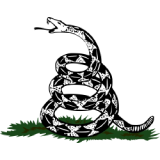 Sep 29, 2023  |  
0
 | Remer,MN
Sponsor: 
WISH-TEXT.COM
 Craft Personalized Messages With Ease! Wish It? Text It!
Sponsor: 
WISH-TEXT.COM
 Craft Personalized Messages With Ease! Wish It? Text It!
Chris Queen
---
---
It's hard to believe that this week marks three years since the announcement that businesses and public gatherings would shut down for "15 days to slow the spread" of COVID-19. Those days still linger in the minds of plenty of Americans who struggled when those 15 days became so much more than 15 days.
I've been listening to the audiobook of Gov. Ron DeSantis' (R-Fla.) The Courage to be Free: Florida's Blueprint for America's Survival, and he outlined what the initial idea of "15 days to slow the spread" was supposed to be:
The stated theory behind the "15 days to slow the spread" was that so-called mitigation measures were needed for a short period of time to reduce the incidence of infection, which would "flatten the disease curve" and hopefully provide more time for hospitals and the medical system to prepare for surges of patients hospitalized because of the Coronavirus. Implicit in the strategy was the belief, which nobody would have questioned prior to the Coronavirus pandemic, that a respiratory pathogen that had already spread around the world could not be eradicated through shutdowns. The stated aim was to "slow the spread," not "stop the spread."
He's right. None of us signed up for the ordeal that would come. And it's even more infuriating when you realize that the "experts" who were in charge of the pandemic response — people like Drs. Anthony Fauci and Deborah Birx — didn't always know what they were doing. DeSantis recalls one conversation:
At one point I asked Dr. Birx whether the policies for which the expert class was advocating, and which could be very destructive to society had any precedent in modern history, and if so, what were the results? "Well," she said, "this is kind of like our own science experiment."
That answer did not sit well with me. In those early weeks of the pandemic, the entire country was willing to make sacrifices if it truly meant saving millions of lives, but the American people did not deserve to be used as guinea pigs in some real-life experiment.
When red states started opening up, governors faced the ire of the left, the press, and even President Trump. Gov. Brian Kemp (R-Ga.) opened up the Peach State after about a month, and Trump attacked him on multiple occasions. The Atlantic ran a story about what it called "Georgia's Experiment in Human Sacrifice." When Florida opened back up shortly afterward, the attacks went to DeSantis as well, and other red states saw similar vitriol from the COVID panicmongers.
Flashback: What Have Two Years of 'Two Weeks to Slow the Spread' Taught Us?
Then came the vaccines. The "experts" touted the shots as the cure-all, and eventually, the mindset that the vaccines were stopping COVID and the unvaxxed were standing in the way of eliminating COVID led to mandates, firings, otherizing, and the threat from the White House of a "winter of severe illness and death, if you're unvaccinated."
Three years on from the pandemic mitigation measures that started out so well-intentioned but led to more misguided decisions later on, many Americans have moved on. Unfortunately, many others still seem to live in fear. By now, we should all be used to COVID, and we should be able to live our lives as we see fit.
Over the past three years, we've seen authoritarianism rear its ugly head in response to the virus, and we should be doing everything we can to ensure that this type of government interference in our daily lives never happens again.
If you've been a PJ Media reader for any length of time, you know that we love to share the truth with you, along with a healthy dose of personality, humor, and snark. And if you want to dive deeper and get your hands on even more intrepid reporting and analysis, you should become a PJ Media VIP.
VIP readers have been able to stay on top of the most up-to-date information that bucks The Narrative™ and exposes the lies and the horrors of the pandemic. VIPs were able to dig into stories that shed light on the Biden administration's more recent attempts to rewrite history.
And it's not just COVID stories that help VIPs get a leg up on what's going on in the world. PJ Media VIPs get access to exclusive articles about news, politics, and culture, along with exclusive podcasts and live streams, and — best of all — an ad-free experience.
When you become a VIP member, you not only get all those amazing benefits, but you also help us continue to tell the truth without having to evade those who would attack us for not following The Narrative™.
So won't you consider joining today? You can even use the code SAVEAMERICA to get 40% off an already amazing value!
Note: You can use @chatbot mention tag to interact with ChatGPT language model in comments. Neither your comment, nor the generated responses will appear in "Comments" or "News & Views" streams.