THE AMERICA ONE NEWS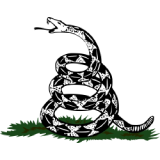 Dec 3, 2023  |  
0
 | Remer,MN
Sponsor: 
WISH-TEXT.COM
 Personalized AI Greeting and Sympathy Cards for the Social Media.
Sponsor: 
WISH-TEXT.COM
 Personalized AI Greeting and Sympathy Cards for the Social Media.
---
---
(Photo illustration by Justin Sullivan/Getty Images)
OAN Roy Francis
UPDATED 12:13 AM – Saturday, April 1, 2023
As part of its energy efficiency and climate agenda, the Biden administration is looking to implement a nationwide ban on commonly used light bulbs.
The regulations were finalized in April 2022 by the Department of Energy (DOE), and are now scheduled to go into effect on August 1st, 2023. The new regulations will prohibit retailers from selling any incandescent light bulbs.
When the new regulations go into effect, incandescent, and similar halogen light bulbs, will no longer be available, instead light-emitting diode (LEDs) will be replacing them. Households in the United States have been switching to LED light bulbs in recent years, however, fewer than half of the homes in the U.S. exclusively use LEDs.
According to reports, 47% of homes use mostly or exclusively LED bulbs, 15% use mostly incandescent or halogens, and 12% mostly compact fluorescent (CFL), the remaining 26% use no predominant type.
Survey data showed that LEDs are more popular in higher-income households, which points to the fact that lower-income Americans will be more greatly impacted by the new regulations. The data showed that 54% of households that earn more than $100,000 per year use LEDs, while only 39% of households with an income under $20,000 use them.
According to the DOE, the new regulations will save consumers around $3 billion per year on utility bill and carbon emissions will be cut by over 220 million metric tons over the next three decades.
Energy Secretary Jennifer Granholm last year claimed that the lighting industry has already been embracing the more energy efficient products, and that the new regulations will help accelerate the process.
"The lighting industry is already embracing more energy efficient products," she said. "And this measure will accelerate progress to deliver the best products to American consumers and build a better and brighter future."
A letter from a coalition of free market and consumer groups opposed to incandescent bulb bans wrote a letter to the Department of Energy last year protesting the new regulations, and saying that LEDs are more expensive and are "inferior for certain functions such as dimming."
"We believe that further regulatory interference in the marketplace is unwarranted given that more energy efficient lighting choices, namely light-emitting diode (LED) bulbs, are already available for those consumers who prefer them over incandescent bulbs," the letter said. "While LEDs are more efficient and generally longer-lasting than incandescent bulbs, they currently cost more than incandescent bulbs and are inferior for certain functions such as dimming. Consumers are best served by retaining the choice between incandescent bulbs and LEDs rather than regulating incandescent bulbs off the market."
The letter went on to say that the claims of climate benefits that would result from the regulation are merely "speculative, assumption-driven, and prone to bias."
The Trump administration had previously attempted to protect incandescent bulbs, and allow consumers to have the choice of which product they wish to utilize, however the new regulation will reverse those attempts.
Environmental groups praised the Biden administration for their aggressive move to ban incandescent light bulbs.
"We are long overdue to phase out inefficient old-fashioned light bulbs as this progress was illegally delayed by the Trump administration for more than two years," Joe Vukovich, an energy efficiency advocate at the Natural Resources Defense Council, said. "LED bulbs, which will replace the old incandescents, use one-sixth the amount of energy to deliver the same amount of light and last at least 10 times longer."
This move comes amidst more than a dozen energy efficiency rules which target a wide range of household appliance, including gas stoves and lawn mowers.
Stay informed! Receive breaking news blasts directly to your inbox for free. Subscribe here. https://www.oann.com/alerts