THE AMERICA FIRST NEWS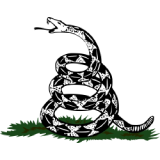 May 29, 2023  |  
0
 | Remer,MN
AM1.NEWS
The American Majority
The go-to-site for the news WE read. @am1_news
The go-to-site for the news WE read. : Created and operated in USA. Contact : support@am1.news : @am1_news
AM1.NEWS: The go-to-site for the news WE read : Contact: support@am1.news : Twitter @am1_news: The Internet of Us™ : AM1.NEWS
---
---
In this image made from a video released by the Russian Presidential Press Service. (Russian Presidential Press Service via AP)
OAN Roy Francis
8:13 AM PT – Tuesday, February 21, 2023
Russian President Vladimir Putin announced that Russia is suspending the nuclear treaty between the United States and Russia on Tuesday.
In his annual address to the nation, Putin said that Russia will be suspending their part in the New START Treaty.
"I am forced to announce today that Russia is suspending its participation in the strategic offensive arms treaty," the Russian president said.
The New START treaty was signed by both countries on April 8th, 2010 and had went into effect February 5th, 2011. The treaty had set limits for the two nations on their nuclear capabilities.
The limits set in the New START treaty were 700 deployed intercontinental ballistic missiles (ICBMs), deployed submarine-launched ballistic missiles (SLBMs), and deployed heavy bombers equipped for nuclear armaments.
1,550 nuclear warheads on deployed ICBMs, deployed SLBMs, and deployed heavy bombers equipped for nuclear armaments.
800 deployed and non-deployed ICBM launchers, SLBM launchers, and heavy bombers equipped for nuclear armaments.
The treaty also permits both countries to inspect the other's nuclear arsenal, but inspections have been halted since the COVID pandemic in 2020. Russia has also reportedly not allowed U.S. officials access to conduct inspections of their arsenal since.
Both countries had met the treaty's limits by 2018, which limited them from having no more than 1,550 nuclear warheads on ready to launch delivery systems. However, both nations are capable of deploying far more than the allotted number.
The fall of the Soviet Union in late 1991 had marked the end of the nuclear arms race, which then prompted the United Nations to push for nuclear disarmament. In 1985 the global inventory of nuclear warheads was estimated to be around 70,000 warheads, today that number has dropped down to a little under 14,000.
The U.S. and Russia make up over 90% of that inventory as they have a combined total of about 13,000 warheads between them.
The New START treaty, that had been extended until 2026, was suspended by Putin one day after President Joe Biden made a surprise visit to Kyiv and met with Ukrainian President Volodymyr Zelenskyy.
In his national address the Russian president said that Russia and Ukraine are both "victims" of the West's "double-dealing." He also made the claim that Russia, not Ukraine, was the one fighting for survival, and blamed the U.S. for escalating the war.
U.S. Secretary of State Antony Blinken said that Putin's decision is "deeply unfortunate and irresponsible."
"We'll be watching carefully to see what Russia actually does, we'll of course make sure that in any event that we are posturing appropriately for the security of our own country and that of our allies," Blinken went on to say. "I think it matters that we continue to act responsibly in this area, it's also something the rest of the world expect of us."
In December 2022, Putin had warned of the possibility of nuclear weapons in the war. Earlier in February, the deputy head of Russia's Security Council, Dmitry Medvedev, had also threatened that if Russia loses the war it could provoke a nuclear war.
"Nuclear powers do not lose major conflicts on which their fate depends," Medvedev posted on his Telegram. "This should be obvious to anyone. Even to a Western politician who has retained at least some trace of intelligence."
Officials in Ukraine have said that they expect Russian forces to increase their offensive on February 24th, which marks the one-year anniversary of the war.
Note: You can use @chatbot mention tag to interact with ChatGPT language model in comments. Neither your comment, nor the generated responses will appear in "Comments" or "News & Views" streams.