THE AMERICA ONE NEWS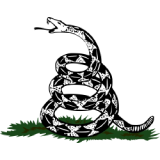 Dec 3, 2023  |  
0
 | Remer,MN
Sponsor: 
WISH-TEXT.COM
 Personalized AI Greeting and Sympathy Cards for the Social Media.
Sponsor: 
WISH-TEXT.COM
 Personalized AI Greeting and Sympathy Cards for the Social Media.
---
---
Connecticut led Gonzaga by just 7 points when the sneakers stopped squeaking on the court for halftime and the teams headed toward their locker rooms in their regional championship game in the men's N.C.A.A. tournament last weekend.
It was there that Adama Sanogo, a 6-foot-9 power forward who had 6 points and 8 rebounds for the Huskies in the first half, made a critical halftime adjustment. Near the end of the break, when the time was right, he made a beeline for the oranges. He also grabbed a banana and drank coconut water.
It was the first time he had eaten all day.
As a practicing Muslim, Sanogo is observing Ramadan, a month of spiritual discipline that emphasizes fasting, prayer and contemplation. The holy month started on March 22 and extends to April 20; fasting is daily from dawn to sundown.
Both of UConn's games in Las Vegas last week started before sundown there. Sanogo, who is leading the Huskies in points and rebounds this season, played the entire contest against Arkansas (4:16 p.m. local start time) on Thursday during the fasting period. Saturday's game against Gonzaga was later, with a tipoff of 6 p.m.; that afforded Sanogo a chance to refuel at the break, when sundown arrived just before 7 p.m.
"That was good," said Sanogo, who went with fruit and water rather than solid food despite not having eaten in some 14 hours because he "didn't want to eat something heavy and go back to the game."
A Huskies co-captain along with Andre Jackson Jr., Sanogo has been a leader both with his play and by example in his three years at the school. The self-discipline and strength on display this month, though, are earning him even more respect from teammates.
On an empty stomach against Arkansas on Thursday, Sanogo finished with 18 points, a game-high 8 rebounds and 2 blocks. In what would become an 82-54 thrashing of Gonzaga on Saturday, Sanogo led UConn with 10 rebounds and contributed 10 points, 6 assists and a block.
"I have no clue how he can do it," said guard Jordan Hawkins, the team's second-leading scorer behind Sanogo. "I can't do it. I definitely can't even go 30 minutes without eating. So him doing it for a whole day and still performing at a high level the way he is, it's unbelievable."
Sanogo, a junior, smiled when asked how he does it, and flashed a gleaming smile that appears frequently. There is no evidence that not eating makes him hangry. His friendly, easygoing nature belies the fierce competitiveness that he takes onto the court. Muscular and wide-bodied, he is a force on the boards, leading UConn to a No. 2 national ranking in both rebounding percentage overall and rebounding margin per game.
Sanogo said he has fasted during Ramadan since he was 13 or 14 years old. "It's something that I'm used to, and so I don't feel it now," he said.
Two of Sanogo's teammates are observing Ramadan and fasting with him, though neither of them comes close to carrying Sanogo's workload, at 26.5 minutes played per game. Hassan Diarra (13.3 minutes per game) is a junior guard from Queens, and Samson Johnson (4.5 minutes) is a sophomore forward from Togo.
During the day, Sanogo and the others cannot swallow anything, including water. They are able to rinse out their mouths as long as they spit out the liquid. Sanogo keeps lip balm with him to combat dry lips.
The UConn men's basketball training staff, led by James Doran, watches Sanogo to make sure he is receiving the proper nutrition, including calling him at 4:30 or 5 a.m. to ensure he doesn't miss his window to eat and drink before sunrise. Frequently, Sanogo said, he will keep a burrito bowl from Chipotle overnight in his hotel room refrigerator and microwave it in the early morning.
That has worked well for the Huskies' two tournament games during Ramadan for all but one person: Sanogo's roommate, Nahiem Alleyne, a senior guard from Buford, Ga.
"I help make sure he eats," Alleyne said. "But when he goes back to bed, he doesn't turn off the light. So I'm like, 'Yo, what's up with that?' He's a bozo for that."
Most mornings on the road, Alleyne said, Sanogo goes right back to sleep after he eats, and Alleyne is left lying in bed wondering whether he will be able to drift off again. But, he said, he'll happily trade lost sleep for team wins.
"He's a great guy, a hard-working guy," Alleyne said. "I mean, he's a guy who's never satisfied with himself."
Sanogo grew up in Bamako, Mali, with five older sisters and one younger brother. He mostly played soccer as a youngster, not turning to basketball until he was 12. He speaks four languages: English, French, Arabic and Bambara, a native language of Mali.
"Great family background. Comes from a great pedigree," UConn Coach Dan Hurley said, adding: "He works so hard at everything he does. I think innately he just feels like he's got a lot of confidence because he knows he's putting in tremendous work."
In some ways, things will be a bit easier for Sanogo now that the Huskies have reached the Final Four. UConn and Miami are scheduled to play the second game on Saturday, after San Diego State and Florida Atlantic, with a local tip time of 7:49 p.m. in Houston.
With the sunset scheduled for 7:40 that evening, Sanogo will not have time to digest a full meal. But this time, the fruit and coconut water won't have to wait until halftime.