THE AMERICA ONE NEWS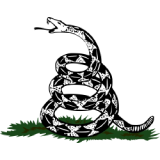 Nov 28, 2023  |  
0
 | Remer,MN
Sponsor: 
WISH-TEXT.COM
 Personalized AI Greeting and Sympathy Cards for the Social Media.
Sponsor: 
WISH-TEXT.COM
 Personalized AI Greeting and Sympathy Cards for the Social Media.
---
---
When Too Short walks onstage, before he says anything else, he asks: "What's my favorite word?" And audiences of thousands shout: "Biiiiiitch!"
When Too Short says "biiiiiitch," it's less of a word and more of an incantation. He stretches it out, savors its taste. He always sounds unflappable on record, but when he belts out that particular word, it lands with a slight electric charge. It sounds playful, arrogant, angry, disgusted, maybe even amazed; you hear a vast spectrum of human emotions in it. He knows the word is rude and offensive. Since the mid-80s, he has been pushing hip-hop's coarser edges to their logical conclusion, rapping legends of his own sexual prowess: phantasmagorical erotic adventures, set in a blaxploitation-inspired East Oakland full of pimps and prostitutes, delivered in the lingo of X-rated '70s comedians like Richard Pryor and Rudy Ray Moore. "Biiiiiitch!" isn't the only thing that he says, but it's his signature. On "Rappers' Ball," a 1996 track from his longtime friend E-40, he explained his relationship with the word in one economical punchline: "They always said I couldn't rap, I just say 'bitch'/I guess the bitch made me rich."
Last month I watched thousands of people shout Too Short's favorite word at him. We were on the Muckleshoot Indian Reservation, about an hour's drive south of Seattle, where the peak of Mount Rainier shimmers in the sky like a painting and the landscape is dotted with fireworks stands. Posters for White River Amphitheater, a sprawling outdoor venue on the reservation, are full of the names of guitar-rock acts from the 1990s — Disturbed, Weezer, Rob Zombie — but that day, the amphitheater was playing host to a different strain of nostalgia, the High School Reunion tour. Snoop Dogg, the genial rap elder, was the headliner; a fog of weed smoke filled the air, and at least half the crowd was wearing some kind of marijuana iconography. Most of the racially diverse, strikingly young audience probably hadn't been born when Snoop released his landmark debut in 1993. But even given a bill featuring Wiz Khalifa, 16 years his junior, this audience still came most alive for Snoop's '90s classics, like "Gin and Juice" and "Ain't No Fun (If the Homies Can't Have None)."
Like many things in hip-hop, these euphorically raunchy songs owe a debt to Too Short, and Too Short himself was there to collect. He came with no band, no props, no hype man, no tour bus — just a small entourage of half a dozen middle-aged men with gray in their beards. His business partner, Gaelen Whittemore, scrambled between merch stands, checking that Too Short wares were on display. Backstage, his DJ, Slowpoke — at 40, the youngest of the group — kindly offered jars of weed to strangers and talked about his plan to bicycle through every city on the tour. Too Short, 57, arrived later and, just before his set, changed into a stage outfit — Versace shirt, ripped jeans, bejeweled cross necklace — that didn't look much different from his walking-around clothes. This was all the preparation he needed. "I grew up on the microphone, rapping and entertaining some of the toughest crowds," he told me. "None of this compares to the pressure of that. This is easy money."
Onstage, he and Slowpoke ran through a brisk, efficient half-hour set of classics — one verse, one chorus, on to the next — his voice now a slightly wizened version of the nasal twang that's been familiar to rap fans for decades. Its cadences are slow and nursery-rhyme simple, delivered with the patient insistence of a no-nonsense grade-school teacher. Long ago, he told me, he noticed that "a lot of rappers rap to where they need a hype man, because they don't have the breath control to say all those phrases. I wrote all my rhymes. If I can't say it, I gotta take some words out, dumb it down a little more. I always did it so that I don't have to lip-sync. I can just get out there and say it."
After his set, he mingled backstage, flirting with the seemingly endless parade of women who materialized in his dressing room. Talking to a statuesque blonde from Provo, he flashed back to his adventures in Utah. ("Them Mormon girls were aggressive.") One fan handed him a gift: a cloth Walmart bag stuffed with psilocybin mushrooms. He assured me that this kind of exchange was not remotely out of the ordinary.
He also told me he had never liked working as a headliner. "When you're the headliner, when you get offstage, everybody's gone," he said. "When you the second guy to last, you get offstage, the house is still full. You can go around, see women, hang out, mix and mingle, meet your fans." Second billing, he said, always beats the pressure of being No. 1. "Who wants to be on top of the world?" he asked. "[Expletive] that."
It's true that Too Short has never been rap's main protagonist. He's never headlined an arena tour or scored a major crossover hit. You don't often see his name on lists of the greatest rap albums ever. And yet if you look across his long career, one that spans almost the entire history of rap as a genre, you will find Too Short opening up some of the most crucial paths that later rappers — that rap itself — would end up following. Too Short showed his stylistic descendants a way to move from local fame to national stardom. He demonstrated the appeal of the charismatically vulgar street talk that eventually became rap's dominant vernacular. He established the hypnotic appeal of gut-rumbling bass tones exploding from car speakers. And he owns the word "biiiiiitch." Just about anyone you ask about Too Short, from everyday fans to A-list rap stars, will eventually break out their impression of it — but none of them can say it quite like he does.
Todd Shaw, the young man who would become Too Short, was 13 when he first heard hip-hop. This was in Oakland, in 1979, when the Sugarhill Gang had just released "Rapper's Delight." Shaw played drums in his school marching band, but he had no ambition to become a professional musician, let alone a rapper. The few rappers on the national scene came from New York. His parents were both accountants (his mother worked for the I.R.S.), and he figured he had a similar path ahead. But whenever he listened to "Rapper's Delight," he heard something attainable: "As a drummer, I thought, 'I could do that,'" he says. " 'I can say those words with those patterns.'"
At 14, Shaw met his first rap partner, Tony Adams. "He was on the back of the bus rapping, and I was on the back of the bus rapping," says Adams, who now works as a minister. Adams used the rap name Freddy B; Shaw called himself Too Short. Soon they were recording homemade tapes together. "When I finally decided that I wanted to be a rapper," Too Short says, "I told my mother that I wanted to be a D.J. I didn't tell her anything about rapping because there was no such thing. It didn't exist." That Christmas, she went to RadioShack and got him the D.J. equipment he needed to rap over instrumental records — turntables, a microphone, a mixer, a "little effects machine" with an echo sound.
Rap, at the start of the 1980s, was a New York phenomenon whose core format was the 12-inch single; within the music business, many considered it a passing club novelty. What Too Short and Freddy B would discover is that it could also be a grass-roots phenomenon, a way to speak to and for people in a particular neighborhood. They sold their music on the streets of Oakland, making the rounds on the corners with tapes bagged in brown paper. "We liked the idea of it being a paper bag because we were selling tapes to mostly drug dealers," Too Short says. "Drug dealers like paper bags." They also found a market in rapping about people in the neighborhood. A regular tape would cost 5 dollars, but customized music could go for more. "If we made a tape about you specifically — your car, your lifestyle — we'd charge you 10 to 20 dollars," Adams told me.
Rapping about neighborhood figures meant rapping about pimps and drug dealers. Too Short was especially fascinated with the pimps. In Oakland, he says, "you could see pimpin' everywhere you went. It was everywhere — real pimpin', like real pimpin'. You could be at your homeboy's house, and he could be like, 'You know, my daddy's a pimp.' What does that mean? Pops come whippin' up in a big ole Cadillac." Too Short soaked in this lifestyle. He found particular inspiration in Rudy Ray Moore, the '70s comedian who starred in movies like "Dolemite" and had a deep affinity for what would become Too Short's favorite word. "When he was yelling out, 'Biiiiiitch,' I never had rapped before," Too Short says. "So I could never put myself above the Rudy Ray Moore persona and how much it influenced me and Freddy B." Movies like "Dolemite" and "The Mack" were popular around the neighborhood. Too Short helped introduce these cinematic depictions of a pimp lifestyle — the cars and leather suits and elaborate boasts about being able to talk women into anything — to rap. "Hip-hop raided the '70s," he says, sampling its funk records, tweaking its fashions and reveling in its imagery. "That was our childhood stuff."
In Oakland and around the Bay Area, the Too Short-Freddy B tapes became the stuff of legend. Ant Banks, the Oakland rapper and producer who would later become Too Short's primary collaborator, rhapsodizes about the first time he heard one, on a low-quality tape at a friend's house: "They're talking real reckless and crazy, and this is the stuff that's all going on in the neighborhoods right now," Banks says. The duo soon figured out how to entertain tough audiences at local house parties, and Too Short talked his way into a short set opening for the Brooklyn group UTFO — generating a buzz that impressed Dean Hodges, a local street figure who was starting a label called 75 Girls Records.
Too Short says Hodges led a lavish lifestyle: "Big house in the hills, all the girls. Dean couldn't play any instruments. He couldn't sing. He couldn't rap. But in his heart, he felt that he lived like a rock star, so he surrounded himself with people who could do all those things." In 1985, Too Short released his debut studio album, "Don't Stop Rappin'," on 75 Girls, backed by professional musicians Hodges had hired. The first time he recorded in a studio, he made "Girl," a nine-minute meditation on the early days of the crack epidemic. Unlike the usual cautionary tales of the era, this one also seemed to accept the drug trade as a fact of life — an approach that, like having rap recordings bankrolled by street money, would become increasingly common in the years ahead.
Too Short's early records would sell tens of thousands of copies around the Bay Area. They would spread outside the Bay too — the Long Beach rapper Warren G remembers first hearing Too Short tracks on mixtapes that his stepbrother, Dr. Dre, made to be sold at the Roadium swap meet in Torrance.
In 1987, Too Short and some associates formed a label, Dangerous Music, and released the album "Born to Mack." For the first time, he was recording by himself, without musicians. For the album's centerpiece, "Freaky Tales," he put together a gut-rumbling bass line and slathered his voice in psychedelic levels of echo as he calmly told nearly 10 minutes of fantastical sexual stories: "I met a lot of freaks in my life span/Freaked one night with a girl named Pam/The very next day, I saw her with her man/One week passed, and I was in her again." By the time this fever dream is over, you might not know Todd Shaw the person, but you get a panoramic view of Too Short the persona. (" 'Too Short' literally could've been a character in a series of books, movies," he says. "It could've been a TV show.") This was a man inventing his own folklore, but it was also the moment Too Short discovered his sound. As a producer, he did everything that he wasn't supposed to do. The bass was too loud, the echo on the vocals too extreme. "The engineer said, 'If you put that much bass on the song, and the DJ goes to play the record, the needle's not gonna stay in the groove,'" he says. "I was like, 'You know what? We're only selling cassettes. So now we good. Push the [expletive] bass up.'"
Barry Weiss, then an executive at Jive Records, hadn't been taken with Too Short's early records, but this song captivated him. "When I heard 'Freaky Tales,'" Weiss remembers, "it was literally like, 'I've heard the future of rap music, and his name is Too Short.'" When Weiss visited Oakland, Too Short picked him up "in the Biarritz El Dorado convertible that was the car on the cover of the 'Born to Mack' album, and he drove me through East Oakland with his own album blasting," Weiss says. "I was like: 'Oh, I get it. I'm a white record executive. This is his version of telling the streets that he got a record deal.'"
Jive rereleased "Born to Mack," and the album quickly became a word-of-mouth phenomenon — selling "another 200,000 copies," Too Short says, without "a poster, no ad, no visual, nothing.'" It would eventually go gold, becoming a rap touchstone. DJ Slowpoke remembers listening to the tape with his late father, testing speaker boxes. The producer Lil Jon told me he listened to the 1988 follow-up, "Life Is … Too Short," every day while driving home from high school. DJ Drama, the Atlanta rap fixture, says that was the first album he bought with a parental-advisory sticker on it.
The imagery on these records would echo across rap's landscape. "I could hear what other artists were doing when they were talking about this player, pimp image, the Cadillacs and the funky music," Too Short says. "I knew where it was coming from. They told me. I saw it in Outkast. I saw it in Snoop Dogg. I saw it in UGK. It was clear. What I was doing was infectious." The laconic, seen-it-all attitude would reverberate, too; you can hear its echoes in Jay-Z's detached crime narratives, in Master P's bass-heavy self-mythologization, in the granular focus of T.I., Young Jeezy and Gucci Mane's drug-trade reflections. Even as he found national fame, Too Short kept his focus on Oakland, proving to everyone that the most hyperspecific regional references could, on record, feel universal. It's a lesson rap has never forgotten — and only one among many it learned, in large part, from this rapper.
To understand Too Short's influence, it's useful to consider that he found national success at a moment when rap still seemed like it might head in a very different direction. As his records crept across the country, another Oakland rapper took off like a rocket. MC Hammer was Too Short's opposite: glitzy, energetic and so family-friendly that he had his own Saturday-morning cartoon. For a moment in the early 1990s, Hammer became a crossover pop superstar. "I thought Hammer was the funniest thing in the world," Too Short says, "but I never, not one day did I ever not respect him. I saw what he was doing. I thought it was funny, but I knew it was genius." Onstage, Hammer wore glittering pants and led phalanxes of dancers. Too Short performed alongside just one other guy, an Oakland local nicknamed Too Clean, who was there mostly as an audience surrogate. "I hired Too Clean to be my hype man because he really just signified someone standing out on the street in Oakland who really liked Too Short," the rapper says. "He can't dance enough to be a dancer. He can't talk enough to really be a hype man. But he's perfect for what I need."
The first time Too Short hit the road — in 1989, as the opening act for N.W.A. — some New York observers were shocked to see an artist with no profile on the East Coast getting huge reactions from crowds across the country. He had no radio hits, no sweaty live show. Other rappers, he says, would come to see how he managed it: " 'How do you rap with no fanfare? You can't dance, you don't do [expletive]!'" The reaction from the pop-rap duo Kid 'n Play, he says, was something like: "We out there jumping around! Shirt dripping! You walk out there, you like, 'Biiiiiitch!'"
Hammer's success, like Kid 'n Play's, came and went. What the industry would rapidly learn in its aftermath is that rap's great stars wouldn't be smiling, dancing, family-friendly types. They would lie much closer to Too Short: gritty survivors who presented their power fantasies as cold, hard realism. At the dawn of the 1990s, there were "dirty" rappers who could sell millions — Too Short, Miami's 2 Live Crew, Houston's Geto Boys — but they never really seized the center of popular culture. By 1993, that had changed. Rap's new megastar was one of Too Short's old N.W.A. tourmates, another Funkadelic-obsessed Californian rapper and producer: Dr. Dre. More street-rap megastars would follow, including the bicoastal rivals 2Pac and The Notorious B.I.G. — both of whom loved Too Short, and each collaborated with him before their untimely deaths.
Too Short's popularity was of a different sort. "He was like an old rock band," Weiss says — "like R.E.M., getting in a van, building one album at a time." Between 1989 and 1996, he released six albums, all of which went platinum. They proved especially popular in the Deep South — "the nonsophisticated markets in the country," Weiss says, "not the cool people but the real folks." Efforts were made to break the East Coast, but nothing ever made much of a dent. This failure didn't bother Too Short: "I understand why they didn't get it," he says of New Yorkers. "A Wu-Tang, on the train, in your headphones, is getting you right where you need to be at to take that train ride, to get off that train, to deal with that city." Lyrics about receiving oral sex in convertibles, he says, were "not going with the culture. I understand that, and it was OK."
From one album to the next, Too Short's music became more ornate, but his rap style never changed: He continued to deliver his dirty raps in simple, conversational cadences. He might rap about societal ills, as on the 1990 hit "The Ghetto," or he might tell an absurd story about a girl choking to death on his semen, as in 1993's "Blowjob Betty," but the drawling delivery never faltered. Neither did the shock value. Even when obscene rap lyrics were still relatively uncommon, Too Short pushed gutter language to its limits. "CussWords," from 1988, for instance, is a nearly eight-minute soliloquy in which Too Short boasts about getting oral sex from Nancy Reagan.
But it wasn't pure shock value that made crowds react to Too Short the way they did. What hooked audiences was the sense of internal strength, the idea that one man could bend an environment as perilous as crack-era East Oakland to his will. When you spend enough time with those Too Short records, a thesis emerges: The world is uncaring and dangerous, and the only way to survive is to float above it all, cold and emotionless, looking out only for yourself. Day jobs are for suckers. Marriage is for simps. The world is yours for the taking. "On the songs, Too Short never does the wrong thing," the rapper says. "He gets the chicks, and he's always making the right decisions. If you were to strive to be like him, you'd probably be the kind of guy who goes through life doing what he wants to do when he wants to do it and getting what he wants to get." This seductive power fantasy includes all-too-common varieties of misogyny, with the Too Short character able to make women do whatever he wants. But it's equally invested in controlling the rest of society — living lavishly, making money in spite of a hostile world.
This is an attitude that has continued to resonate in most rap subgenres, whether mainstream or underground. Too Short was among the first to articulate this worldview on record. He was among the first to prove you could present it to a large record-buying public without radio or marketing. He was among the first to demonstrate that rap could capture the imagination with grit rather than flash; among the first to tap into its vast audiences outside New York and Los Angeles; among the first to understand the winning combination of street talk and seismic slow-crawl bass lines. This is the "second billing" career Too Short has led: He may not always appear in people's simple, canonical narratives of rap, but there is so, so much in the genre that, traced back to its origins, finds him somewhere remarkably near the source.
In 1993, when he was in the middle of his run of platinum albums, Too Short left Oakland and moved to Atlanta. Atlanta was still years away from replacing New York and Los Angeles as the center of the rap world, but Too Short, early as always, was drawn to what he saw there — he was one of the first outsiders, says DJ Drama, "to see the momentum in Atlanta and come to the city and be somewhat of a hip-hop fixture." The move wasn't a difficult decision, especially given some "tension" developing in Oakland. Plus, "in 1993, in Atlanta, Georgia, Too Short was like [expletive] Michael Jackson," the rapper says. "It was that much love."
He would live in Atlanta for 15 years. In 1996, he announced that he was retiring there — but "as soon as I announced it, everybody wanted me to feature on their album," he says. By 1999 he was back on Jive for a new record, "Can't Stay Away." His return set him up to be present for yet another major turn in hip-hop's history: the rise of Southern rap. He built a studio in Atlanta and started working with producers like Jazze Pha and Lil Jon, who would popularize the fast, concussive style known as crunk. Too Short, Lil Jon told me, was a key supporter, signing him to the Short Records imprint, taking him on tour and rapping on his single "Couldn't Be a Better Player." "Before that," Lil Jon says, "nobody outside of Atlanta really knew who I was."
The explosive chaos of Lil Jon's crunk shared very little with the laid-back funk that made Too Short famous, but something about the combination worked. In 2003, the two teamed up on a blaring strip-club track called "Shake That Monkey." Too Short was upset when Jive didn't put much promotional muscle behind it. ("If you put it on, women start gyrating," he says. "Lawyers and doctor females will lose all of their dignity if 'Shake That Monkey' comes on, and it's just one that the label didn't believe in.") Three years later came "Blow the Whistle," built on an infectious bass line from Lil Jon, who chose the sound because it reminded him of "Freaky Tales." Too Short didn't think Jive got behind that one either, so he promoted the records himself, traveling to "three clubs a night" to perform the two songs. Over the years, "Blow the Whistle" would become a club staple. It soundtracks party scenes on TV shows like "Euphoria" and in movies like "Scream VI." In 2020, the Bay Area rapper Saweetie scored a Top-20 pop hit by rapping over the "Blow the Whistle" instrumental on her song "Tap In"; the day before Too Short's Washington show, the Alabama MC Flo Milli released her own version of the track. Lil Jon hadn't anticipated it would be a hit, he told me — but "I'm glad I was wrong, because the longevity of that record is insane."
Too Short now has a lot of records with real longevity, and a rich legacy to rest on. In December 2020, he and his longtime friend E-40 — who describes their relationship as "like peanut butter and jelly, mayonnaise and mustard" — spent 40 minutes going head-to-head in the most good-natured "battle" in the history of the Verzuz webcast, which pits artists' hits against one another: This was just two friends getting drunk, praising themselves and each other, making a compelling case for the historical greatness of Bay Area rap music. The pair also joined forces with Ice Cube and Snoop Dogg, releasing an album as a California supergroup called Mount Westmore. At the Grammys, earlier this year, Too Short performed "Blow the Whistle" as part of an all-star salute to hip-hop's 50th anniversary. Onstage at the Crypto.com Arena, he asked, "What's my favorite word?" (Behind him, an overjoyed Nelly screamed out the answer: "Biiiiiitch!") At 57, he is now exploring a different frontier for the genre. "B.B. King played his guitar forever," he says. "Hip-hop has that opportunity to give us senior-citizen rappers that we love. We love Smokey Robinson. We love Diana Ross. When do you say to yourself, 'I don't like The Temptations anymore?'"
"I think the real, true foundation of hip-hop," he told me, "is everything that happened from 1973 to about 1993. It's about a 20-year time frame of the pouring of the cement to what this thing is built up. That is where we defined DJing, break dancing, graffiti, the marketing of hip-hop, the images, the stage, the look, the sound. Until you get the whole cement poured, you don't really have a full foundation. So I feel like I'm a part of the creation of hip-hop."
He isn't giving himself enough credit. The homemade tapes sold on East Oakland drug corners, the trunk-rattling raunch, the grass-roots rise: All of this is as central to rap history as anything that ever happened in New York.
---
Tom Breihan is the senior editor at Stereogum and the author of "The Number Ones: Twenty Chart-Topping Hits That Reveal the History of Pop Music." He lives in Charlottesville, Va. Abdi Ibrahim is a Somali American director and photographer based in Los Angeles. Ibrahim's work has been featured in The New Yorker, Harper's Bazaar, Vanity Fair and Esquire.