THE AMERICA FIRST NEWS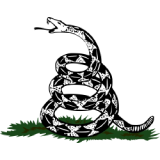 Sep 29, 2023  |  
0
 | Remer,MN
Sponsor: 
WISH-TEXT.COM
 Craft Personalized Messages With Ease! Wish It? Text It!
Sponsor: 
WISH-TEXT.COM
 Craft Personalized Messages With Ease! Wish It? Text It!
---
---
KYIV, Ukraine — Russia's abduction and deportation of Ukraine's children since its invasion of the country was so well-documented and terrifying that when Russian forces prepared to withdraw from the southern city of Kherson last fall, doctors at a hospital there hurriedly hid babies and falsified their records.
When Russian soldiers arrived, the staff at Kherson Regional Hospital said the infants were too critically ill to move, Olha Pilyarska, the head of its neonatal anesthesiology department, recalled in an interview on Saturday.
"They put lung ventilation devices near all the children," she said.
The efforts saved 14 babies from being swept up in a campaign that has systematically transferred thousands of Ukrainian children to Russia to be resettled in foster families and put on track to become Russian citizens. When the International Criminal Court issued an arrest warrant for President Vladimir V. Putin of Russia on Friday over the forcible deportation of children, it was a powerful recognition of actions that have not only been carried out in full public view, but continue today.
The arrest warrant adds Mr. Putin's name to a notorious list of despots and dictators accused of humanity's worst atrocities. But this case is unusual in that the charges were announced not years after the abuses began, but effectively in real time. The judges at The Hague cited the need for urgent action because the deportations are "allegedly ongoing."
Although the court has issued arrest warrants quickly before — against Col. Muammar el-Qaddafi of Libya, for example — war crimes investigations often take years, meaning that charges are not announced until long after atrocities occur. President Omar Hassan al-Bashir of Sudan was charged in 2009 with war crimes that began in 2003.
But the Russian authorities, far from disguising the deportations, have put the children on display in Red Square photo-ops and at lavish concerts celebrating the war. They have also signaled that more deportations are on the way.
Across southern Ukraine, local Russian proxy leaders are issuing new "evacuation orders" before an expected Ukrainian military offensive this spring. Such orders have often been a prelude to stepped-up deportations. And about a month ago, Russian forces closed all roads leading from occupied areas into the rest of Ukraine, making it much harder for people to escape. Now, the only open roads head deeper into occupied territory or into Russia.
"Russians are deporting more and more people from the temporarily occupied districts of Zaporizhzhia and Kherson," the Ukrainian National Resistance Center, the government agency that monitors events in occupied Ukraine, said on Friday, noting public statements by the local Russian authorities.
More than a year into a war that has turned into a bloody endurance contest, Ukrainian and allied leaders are contending with wavering — though still strong — support for continuing to supply Ukraine with military equipment. Ukrainian officials said the arrest warrant highlighted the moral imperative of the conflict.
"World leaders will think twice before shaking his hand or sitting with Putin at the negotiating table," Andriy Kostin, Ukraine's chief prosecutor, said of the arrest warrant. "It's another clear signal to the world that the Russian regime is criminal."
Russia, which like the United States is not a party to the international court, dismissed the warrant as meaningless. Its leaders have made clear that they intend to continue deporting children to Russia in what they have billed as an act of humanitarian compassion.
The court in The Hague also issued an arrest warrant for Maria Lvova-Belova, the Kremlin's commissioner for children's rights, who is the public face of the deportation program. She has spoken proudly about organizing a large-scale system for shuttling children out of Ukraine. After the arrest warrant, she vowed "to continue to work."
Mr. Putin, in a televised meeting with Ms. Lvova-Belova last month, noted the work approvingly. "The number of applications from our citizens regarding the adoption of children from the Donetsk and Luhansk republics, from the Kherson and Zaporizhia regions is also growing," he said.
The scale of the deportations in Ukraine over the past year is something not witnessed in Europe in generations.
The United Nations estimates that 2.9 million Ukrainians have moved to Russia since Moscow launched its full-scale invasion, but it is impossible to quantify how many might have gone willingly and how many were forced. That number includes about 700,000 children, according to both Russians and Ukrainians, and most are believed to be with their families.
The exact number of children separated from their parents or orphaned is not known. Russia has acknowledged transferring 2,000 children without guardians; Ukrainian officials say they have confirmed 16,000 cases, although some of them might be with a relative.
"The real, full number of deportees may be much higher," President Volodymyr Zelensky of Ukraine said in a statement on Friday after the announcement by The Hague.
The court has identified "at least hundreds of children taken from orphanages and children's care homes," said Karim Khan, the court's chief prosecutor. He said these deportations, done with the intention to permanently remove the children from their own country, were a violation of the Geneva Convention and amounted to war crimes.
The court in The Hague acted unusually fast in the case. It has been under intense scrutiny since Russia's invasion of Ukraine, when 43 countries — a third of the court's members — almost immediately demanded that it intervene. Key donors, including the European Union, sent money and dozens of prosecutors to speed up what is often seen as a plodding bureaucracy. And the court's investigators, who often are thwarted by hostile governments, received total cooperation from the Ukrainian authorities.
Forcibly transferring children from one national group to another with the intention to destroy the group can also amount to genocide, a charge that Kateryna Rashevska, a lawyer at the Regional Center for Human Rights, a Ukrainian organization that investigates the abduction of children, said she hoped would be the next step.
Russia has carried out the deportations under the guise of rescues, medical rehabilitation initiatives and adoption programs. But the facts have been brought to light by witness accounts, reports by The New York Times and other Western outlets, the Ukrainian news media, independent investigators, the United Nations, and a host of government and rights organizations.
"They committed the crime in plain sight and expressed pride in doing it," Stephen Rapp, a former ambassador at large who headed the Office of Global Criminal Justice in the State Department, said in an email.
The Kremlin has repeatedly used Ukrainian children as part of its campaign to bolster support for the war. When children from a group home fled the Russian bombing of Mariupol early in the war, for example, they were stopped at a Russian checkpoint. Pro-Russian news media crews rushed to the scene, witnesses said, and cameras followed the children as they were whisked deeper into Russia-held territory.
It was portrayed as a rescue operation.
"All the Russian channels showed that Ukrainians are bad," said Oleksandr Yaroshenko, a volunteer who witnessed the incident at the checkpoint.
In Kherson, local officials and witnesses described an orchestrated nature to the Russian abductions. Soon after Russian forces seized the city, they worked with local collaborators to compile lists of children in hospitals, orphanages and schools, according to Ukrainian prosecutors and witnesses.
Security camera footage showed armed Russian soldiers entering an orphanage in October, and local officials said that 50 children were taken from the facility. Some of them, according to residents of Kherson, were later paraded before the cameras on Russia's state news media.
The deportations have echoes of one of the more sinister chapters of Russian history, when Stalin used deportations to solidify the Kremlin's control. From 1936 to 1952, at least three million people were rounded up from their homes along the Soviet Union's western borders and other regions, and dumped thousands of miles away in Siberia and Central Asia, according to estimates by the United Nations refugee agency.
The Kremlin referred to these people euphemistically as "special settlers."
At the neonatal hospital in Kherson, the staff managed to save most of the children, but two were taken, Ms. Pilyarska said.
"Some of children from Kherson are still in Crimea. We can sometimes see them in Russian media," she said by telephone from the hospital, which had come under shelling in recent days. "The others just disappeared, and we don't know anything about them."
Anna Lukinova, Marlise Simons and Alina Lobzina contributed reporting.
Note: You can use @chatbot mention tag to interact with ChatGPT language model in comments. Neither your comment, nor the generated responses will appear in "Comments" or "News & Views" streams.