THE AMERICA ONE NEWS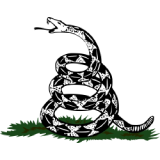 Dec 9, 2023  |  
0
 | Remer,MN
Sponsor: 
WISH-TEXT.COM
 Personalized AI Greeting and Sympathy Cards for the Social Media.
Sponsor: 
WISH-TEXT.COM
 Personalized AI Greeting and Sympathy Cards for the Social Media.
---
---
Iga Swiatek is once more the queen of clay.
Swiatek, the world No. 1 from Poland, beat Karolina Muchova of the Czech Republic to claim the French Open women's singles championship on Saturday.
Muchova, whose smooth and athletic game has been one of the sport's best kept secrets for years, struggled with errors early but found her form and gave Swiatek the final of her life, forcing her to use every bit of the clinical, relentless approach that had made her the world's top player — and then some — for more than a year.
Swiatek outlasted Muchova in three sets, 6-2, 5-7, 6-4.
Swiatek has been virtually unbeatable at Roland Garros since 2020. With Saturday's win, she captured her third French Open singles title in four years. Since 2019, her record in the tournament heading into the final was 28-2, which may not rival the 112-3 record of Rafael Nadal, but give her time. Swiatek just turned 22 last week and has given few hints that she will be slowing down.
Other than the occasional battle with her psyche, she seems to be getting better each year, especially at the French Open, a tournament she loves more than any other.
For Muchova, the final capped a remarkable comeback from a year-ago, when she sprained her ankle in a third-round singles match at Roland Garros and had to withdraw. The injury was the latest in a series of ailments that had long kept her from realizing the potential that so many of the game's coaches, players and experts have seen in her for years.
That loss sent her spiraling out of the top 200, forcing her to play a series of smaller tournaments to regain her standing. She entered this tournament ranked 43rd in the world, though few in tennis believed there were 42 women better than Muchova.
But playing in a Grand Slam final for the first time is a challenge for any player, especially against the best in the world. Swiatek had cruised through her first five matches of the tournament. She won four of her first six sets without conceding a game. Then she lost just seven in her next two matches.
Beatriz Haddad Maia of Brazil made Swiatek uncomfortable for a bit in the semifinal, pushing her around the court and into a tiebreaker in the second set, but she arrived in the final with every reason to believe she would be lifting the trophy at day's end.
That faith grew stronger in the first minutes of the match, as the fluidity and mix of power and finesse that Muchova plays with on her best days was nowhere to be found. She sprayed balls wide and long, banged easy shots into the middle of the net, and gave Swiatek too many free points.
There is no clock that regulates the length of a tennis match, but much of the sport is about controlling time, that is, finding a way to make an opponent feel rushed, like she has no chance to get to the ball, while figuring out how to give yourself all the time in the world. For more than a year that has been Swiatek's signature, and it's exactly what she did to Muchova on Saturday.
There was a time two years ago when she was among the most creative players in the world. Her game featured squatting backhands and a repertoire of forehands with six different kinds of spin. There was an artistry to it all, but she didn't win nearly as much.
Now Swiatek doesn't build winning points as much as she seizes them, going for winners with her big, rolling forehand at the first opportunity. The shorter the point, the less she has to think, the more that she can take her brain, the shakiest part of her game, out of the equation.
She never eases her way into a match. She seeks to dominate from the start. When a point ends she hustles to start the next like she's rushing to catch a train, plowing through sets and matches as though she's got tickets to a Taylor Swift concert.
For Muchova to have a chance, she was going to need to control the clock by extending points and find enough time to get comfortable on the biggest stage of her career.
Swiatek had her first break of Muchova's serve and the lead after just seven minutes. She led 6-2, 3-0 after an hour, while Muchova was still trying to find her footing.
And then she did. Shot by shot, point-by-point, game-by-game, she did. The strokes grew crisp and precise, the points stretched out, she slid into her shots so gracefully at moments it looked like she was dancing. Her volleys stung.
Swiatek wobbled, and as the match moved to the two-hour mark it was all even at a set apiece. Two minutes later, Muchova broke Swiatek's serve for a third straight time and had her first lead of the day.
Muchova and Swiatek had not played a competitive match since 2019, before either of them had established themselves at the top of the game. But they have practiced many times since then, and Swiatek has raved about Muchova's talents.
"Great touch," Swiatek said of her competitor. "She can also speed up the game. She plays with that kind of, I don't know, freedom in her movements. And she has a great technique."
All of it was there Saturday on one of the sport's biggest stages, in one of the great Grand Slam finals in recent memory. Swiatek, who had sprinted to a seemingly insurmountable lead, wobbled as Muchova found her form, then battled from a service break down twice in the deciding set and found the answers and shots she needed.
Swiatek had never lost a Grand Slam final and won all of those matches in straight sets. One of the few lingering questions was how she would respond if pushed into the crucible of a third set with everything on the line.
At first, it didn't look good. She double-faulted to give Muchova yet another break of serve to start the deciding set and looked finished as Muchova surged to a 2-0 lead.
Mary Carillo, the longtime tennis commentator, likes to divide players into two groups — those who have fangs and those who do not, those who don't just win from the front but relish the chance to brawl and fight to the final ball and those who pack it in.
Muchova had shown her fangs in the semifinal and in mounting her comeback on Saturday. Now it was Swiatek's turn. She won 12 of the next 14 points to take back the lead only to watch Muchova bite once more, turning the third set into a roller coaster.
She charged forward behind deep balls that had Swiatek on the run and finished points with touch or a blast or a line-pasting swipe, holding her own serve and breaking Swiatek's for a 4-3 advantage. It lasted seven minutes, until an ill-timed drop shot settled to the bottom of the net and Swiatek was even once more.
With Muchova serving to stay in the match, Swiatek took dead aim on her returns at Muchova's feet and nailed her targets, putting Muchova on her heels and in a quick hole. Double match point arrived as Muchova pulled a forehand wide. With a double-fault from Muchova, Swiatek had her crown, the queen of clay for another year.