THE AMERICA FIRST NEWS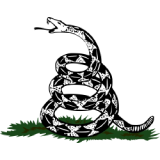 Oct 2, 2023  |  
0
 | Remer,MN
Sponsor: 
WISH-TEXT.COM
 Craft Personalized Messages With Ease! Wish It? Text It!
Sponsor: 
WISH-TEXT.COM
 Craft Personalized Messages With Ease! Wish It? Text It!
---
---
LONDON — Some of the most valuable gems in the world, including the 530.2-carat Cullinan I diamond in the Sovereign's Scepter, will be showcased May 6 during the coronation of King Charles III and his queen consort, Camilla, in Westminster Abbey.
At the moment of his coronation, the king will wear St. Edward's Crown, a 17th-century solid gold frame set with rubies, amethysts, sapphires, garnets, topazes and tourmalines. And the queen consort will be crowned with Queen Mary's Crown, which was recently altered to include three diamonds totaling more than 175 carats from Queen Elizabeth II's personal collection.
That's a lot of rock. But don't mistake these items for jewelry; they are considered regalia, symbols of the monarch's power. Tiaras are expected to be the jewelry attractions at the ceremony, which approximately 2,000 guests — from heads of state and royals from other countries to ordinary people of no official rank or title — are expected to attend.
"I think guests will be wearing them because there's such a long tradition," said Geoffrey Munn, who quite literally wrote the book on such headpieces ("Tiaras; A History of Splendour"). "And anyone can wear one. Tiaras don't imply any kind of nobility or royalty whatever, but they are traditionally worn at coronations."
Jewelers throughout Britain have been creating tiaras in anticipation. Some companies, including De Beers and Asprey, are creating jewelry collections and special one-off items, while others are rebooting pieces with British themes.
A couple of years ago, the Swiss-born jeweler Cora Sheibani said, she was looking at her Cloud Collar, an openwork design of 18-karat gold links in the shape of clouds, and thought it would make a good tiara. "I put it on my head, snapped a selfie, put it on Instagram and asked, 'Should I make a tiara?'" she said recently from her London showroom. "The amount of replies I got was insane."
She said she didn't think about it again until Queen Elizabeth died in September: "Fast forward, we have a coronation coming up, and I thought maybe now is the time."
Ms. Sheibani designed the one-of-a-kind piece in the halo style, to sit along the crown of the head like a headband, rather than in the style of a traditional crown, worn level across the forehead. The piece is to be set with 6.9 carats of rose-cut diamonds, and was designed to be transformed into a necklace, the kind of multiuse adaptability that has become common in high jewelry in recent years.
David Morris, a jewelry house on New Bond Street, has also created a one-of-a-kind tiara in honor of the coronation, based on the trillium flower and set with more than 24 carats of rose-cut diamonds. (The family-owned brand also is making a commemorative ring in purplish-blue spinel, red spinel, and white diamond, which will be finished shortly.)
This is not the first time a coronation has led to a demand for tiaras. Cartier, for example, opened its store on Old Bond Street in 1902 in the lead-up to the coronation of Edward VII that summer, at the future king's request. A spokesman for Cartier said 27 tiaras were ordered for that coronation.
Garrard, which was Crown Jeweler from 1843 to 2007, created Queen Mary's crown in 1911 for the coronation of her husband, George V. The house's current creative director, Sara Prentice, said, "Eight out of 10 times, when there's a state banquet or similar occasion," Catherine, the Princess of Wales, will be wearing a Garrard tiara.
"There's always a huge increase in interest in tiaras and bespoke headbands whenever that happens," Ms. Prentice noted.
In addition to new tiara creations, vintage pieces are also in demand for the event. "There has definitely been an increase in interest in tiaras since the queen died," said Guy Burton, managing director of Hancocks, a vintage and antique jewelry store in the Burlington Arcade. "We have a selection available for rent, but people do tend to end up buying them.
"We have the Anglesey tiara in our stock at the moment," he added, "which was worn by the Marchioness of Anglesey to Queen Elizabeth's coronation, and by her mother to King Edward's coronation." (The price is available on request.)
And while the coronation preparations are centered in London, some jewelers on the Continent — particularly those at the Place Vendôme in Paris, the center of the high jewelry world — expect to have their work at the coronation as well. Boucheron, for example, has always been a favorite of British royals, while Chaumet is famed for its tiaras.
"With the coronation of Edward VII, and the organization of court balls, the opening ceremony of Parliament, and the opera galas, our archives show an increase in demand for tiaras, as the clients wished to buy new tiaras for their new dresses," Jean-Marc Mansvelt, the house's chief executive, wrote in an email. "It was at this time that Joseph Chaumet presented himself as a patented supplier to the English court and, as such, affixed the arms of the crown of England on the heading of his official letterhead."
Mr. Mansvelt noted that the house's most recent high jewelry collection, called Liens Inséparables (in English, Inseparable Links), included what he called "a head ornament," a slender circlet of 18-karat white gold pavéd with 236 brilliant-cut diamonds and accented with a brilliant-cut diamond ranging from 1.5 to 1.79 carats.
Beyond Tiaras
Some of the special jewelry pieces being created to mark the coronation are linked to the king's personal interests.
A one-of-a-kind butterfly brooch designed by Hirsh London, for example, is being created as a nod to the king's enduring commitment to environmental issues. The gold and platinum wings are designed to move slightly, and the piece features a 1.76 carat fancy intense yellow diamond as well as yellow, green and cognac diamonds. (The price is available on application.)
"It is a tribute to a king that has always been close to nature," said Sophia Hirsh, the business's managing director.
Alex Monroe, an independent jeweler in London, wrote in an email that he is revisiting a charm bracelet that he initially designed in 2015 when Queen Elizabeth became Britain's longest-reigning monarch after she surpassed the record set by Queen Victoria, of 63 years and 216 days.
"The palace asked me to design a collection of jewelry" for the Royal Collection Trust, Mr. Monroe wrote. "Of course I needed an 'Access All Areas' pass and had a wonderful few weeks wandering around the palace and gardens sketching away to my heart's content.
"I made all sorts of fun pieces to celebrate: royal carriages, crowns and of course, corgis. The collection was a huge success so we've decided to revisit a piece for the king's coronation, but we'll be updating the design with some fun details."
And Annoushka Ducas, a London jeweler who specializes in charms and other fine jewels, has designed the Crown Charm, a reproduction of St. Edward's Crown. The frame, in 18-karat yellow and white gold, is set with emeralds, rubies and sapphires and with carved amethyst standing in for the crown's purple velvet. The base of the charm was designed to open, so it functions like a locket.
The charm, priced at 4,500 pounds ($5,411) and scheduled for introduction April 5, is to be a limited edition of 100 pieces.
The Coronation Hallmark
Ms. Ducas's charms are to be among the many items featuring the coronation hallmark, a special commemorative stamp designed by the British Hallmarking Council that may be added to any item made of gold, silver, platinum or palladium in Britain between March 1 and the end of 2024.
The mark itself features the king's profile on an oval background, which can be added on request by one of Britain's four assay offices; the charge is £1 plus tax for a standard-size stamp, which can be as large as 6 millimeters (0.23 inches), and £6.50 plus tax for other sizes. The offices are charged with marking all items made of precious metals to indicate that they have been independently tested and meet legal standards of purity. (In the recent past, commemorative hallmarks were created for the four of the seven jubilees of Queen Elizabeth's reign, each one marking a significant milestone of her reign, as well as for her coronation in 1953.)
"I find it distinctively British in our slightly eccentric way when they bring in the commemorative hallmarks," Jessie Thomas, a jeweler in London who specializes in bespoke rings, wrote in an email. "As I still do repairs, I like to consult our little 'Bradbury's Book of Hallmarks' (my one dates from 1544-1985) to delight my clients with an exact dating of their inherited piece, based off a side profile of a past monarch and a leopard's head in various forms." (A leopard's head hallmark indicates the piece was made in London.)
"As with anything to do with the monarchy," she wrote, "the commemorative stamps are always popular and their uniqueness adds value to the piece."
When Ms. Sheibani's diamond-strewn cloud-link tiara is completed, it, too, will get the commemorative hallmark. "It completes it," she said. "I think it's a fun thing to have."
The tiara is being completed at the workshops of Bentley & Skinner, antique jewelry specialists in London, which often work on vintage pieces. "They've cast the clouds in platinum, and then we're setting rose-cut diamonds all around," Ms. Sheibani said.
She usually has her designs realized at workshops in Germany, Switzerland and France. But this time, she said, "I thought I really should make a tiara with someone English."
Will it be seen at a certain event on May 6? "I did tell one client who was ordering a cloud brooch that I was making a cloud tiara and she immediately said, 'Oh yes, I'd buy it!'" Ms. Sheibani said.
No one can be entirely sure about who will be going. But British jewelers are prepared.
Note: You can use @chatbot mention tag to interact with ChatGPT language model in comments. Neither your comment, nor the generated responses will appear in "Comments" or "News & Views" streams.