THE AMERICA FIRST NEWS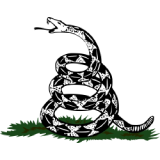 May 28, 2023  |  
0
 | Remer,MN
AM1.NEWS
The American Majority
The go-to-site for the news WE read. @am1_news
The go-to-site for the news WE read. : Created and operated in USA. Contact : support@am1.news : @am1_news
AM1.NEWS: The go-to-site for the news WE read : Contact: support@am1.news : Twitter @am1_news: The Internet of Us™ : AM1.NEWS
---
---
TEMPE, Ariz. — Few people in baseball could tease Mike Trout about an unmet expectation. Tony Reagins, who drafted him for the Los Angeles Angels, has dared to try.
"I was telling him yesterday that I thought he was going to be a 25-home run guy and a 100-stolen base guy," said Reagins, the Angels' former general manager. "He said, 'A hundred?' But he used to steal bases so easily, and how we played the game was really aggressive.
"I really felt that he could do it. He started hitting home runs, and that stolen base game kind of went away."
Trout got about halfway there as a rookie, with 49 steals in 2012, but otherwise has smashed everyone's wildest forecasts. He has made the last 10 American League All-Star teams and has won the Most Valuable Player Award three times, with four runner-up finishes. Just 31, he has more career wins above replacement (82.4, by Baseball Reference's calculations) than Johnny Bench, Joe DiMaggio and Brooks Robinson.
Even without winning a single playoff game for the Angels, Trout has earned a clout unmatched among his peers. The United States' lineup for the World Baseball Classic reflects his influence.
Trout skipped the last W.B.C., in 2017, when a different center fielder, Adam Jones, memorably scaled the fence in San Diego to rob a home run, helping the U.S. to its first tournament championship. Trout wished he had been there, and when Reagins, the U.S. general manager, recruited him last July, Trout eagerly signed on.
"Once that happened, the interest in the whole tournament changed," Reagins said. "Once he was on board, then you had players reaching out to him, agents and players reaching out to me. Nolan Arenado got my cell and called me: 'I want in.' Paul Goldschmidt was not far behind, and Pete Alonso was like, 'I don't care what I have to do, I'll do whatever you need me to, I want to be a part of it.'"
Reagins added: "I still don't know if he really realizes how much juice he has in the game."
Trout faced his regular team in an exhibition on Thursday, batting third for the U.S. against the Angels. Trout flied out twice and walked in a 6-0 victory for the U.S., which will meet Great Britain on Saturday night in Phoenix. The team will play before a sold-out crowd against Mexico on Sunday, and it will also face Canada and Colombia here.
"Watching it on TV, six years ago now, I felt like I wanted to be out there just to experience how much fun they were having," Trout said. "I told myself before they even asked me, if I got the opportunity, I was going to try to do it. It's special to me and my family."
On Thursday, Trout hit between two M.V.P. winners, the Los Angeles Dodgers' Mookie Betts and the St. Louis Cardinals' Goldschmidt, with a batting champion (Tim Anderson of the Chicago White Sox), a home run champion (the Mets' Alonso) and a 10-time Gold Glove winner (the Cardinals' Arenado, who hit a grand slam) also in the lineup.
Another batting champion, the Mets' Jeff McNeil, is on the team, too, along with three pillars of the Philadelphia Phillies: J.T. Realmuto, Kyle Schwarber and Trea Turner. Outfielder Kyle Tucker, who caught the last out of the World Series for the Houston Astros, is here, and so is Ryan Pressly, the pitcher who got the clinching save.
The names read like the roster at an All-Star Game, which was almost like a tryout camp for Trout and Reagins last summer.
"When I first got asked, I called Bryce, because I wanted to team up with him," Trout said, referring to the Phillies' Bryce Harper, who is recovering from elbow surgery. "He was all-in, too, and obviously he got hurt and he can't do it. But once he bought in, I talked to Tony and I was throwing names out there. At the All-Star Game last year when the news kind of broke about it, guys were coming up to me asking, and I was just relaying the message."
Like Trout, Betts declined his invitation to the last W.B.C., but now he figured the time was right to accept. His duties will include some time at second base, where he often played in the minors and has moonlighted in the majors.
"Mike texted me, and he didn't have to pull too much," Betts said. "When the opportunity came, I told my wife I probably would like to play, at least do it once, to say I've done it. It's something that you'll always remember for the rest of your life."
Betts wears No. 3 here instead of his usual No. 50, in deference to the St. Louis Cardinals' Adam Wainwright, who has worn the number since Betts was in sixth grade. Wainwright is the biggest name among the starting pitchers; the Dodgers' Clayton Kershaw withdrew when he could not secure an insurance policy.
The other starters — who will work in tandem, DeRosa said — are Colorado's Kyle Freeland, Arizona's Merrill Kelly, the White Sox' Lance Lynn, St. Louis' Miles Mikolas and Kansas City's Brady Singer. Only Lynn and Mikolas have been All-Stars.
"A lot of the top arms are younger guys in the first five years of their career and haven't gotten, let's just say, set up financially for the rest of their lives yet," said Rockies closer Daniel Bard, who is 37. "And I don't blame them at all for not wanting to add risk. That's what makes it harder on the pitching side to get everybody, but I think we've put together a group of guys that are really experienced. I don't think there's any wrong way to draw it up."
Bard, who revived his career after chronic wildness forced his retirement in 2017, has never been an All-Star. His first U.S. practice, he said, reminded him of his first day in the majors, when he looked around and realized he actually belonged.
"It's kind of that same feeling," Bard said, "like, hey, if there's a step above the big leagues, this would be it, this roster."
Indeed, even without premier starting pitchers, the 30-man roster is a marvel. The collective contracts of the players total $1.992 billion, and their average annual salaries come out to around $390 million; even the Mets' generous owner, Steven A. Cohen, has not spent that much on a roster.
For a general manager, the usual barriers to roster building did not apply. The only restriction was nationality.
"Everybody that was a high-profile player in our sport that's a U.S. citizen, we reached out to," Reagins said. "That really was the attraction for me. Not having to worry about salaries and fitting it into your budget, I was like, 'Cool — I can get all these guys and we don't have to worry about paying them.'"
Note: You can use @chatbot mention tag to interact with ChatGPT language model in comments. Neither your comment, nor the generated responses will appear in "Comments" or "News & Views" streams.