THE AMERICA FIRST NEWS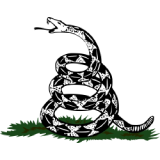 May 28, 2023  |  
0
 | Remer,MN
AM1.NEWS
The American Majority
The go-to-site for the news WE read. @am1_news
The go-to-site for the news WE read. : Created and operated in USA. Contact : support@am1.news : @am1_news
AM1.NEWS: The go-to-site for the news WE read : Contact: support@am1.news : Twitter @am1_news: The Internet of Us™ : AM1.NEWS
---
---
Ann-Margret has always spoken in a voice that falls somewhere between a purr and a coo. But at her home on a recent rainy day in Los Angeles, she broke up her usual gauzy tones with deep and gutsy growls. "One, two, three o'clock rock!!!" she half-bellowed and half-yelled over a video chat, echoing the opening line from "Rock Around the Clock," Bill Haley's raucous 1954 smash.
A few minutes later, she snarled through the opening salvo of "Splish Splash," the highly caffeinated 1958 hit by Bobby Darin, only to follow it with the outburst, "I love rock 'n' roll!" Her tone was far more Joan Jett than Kim McAfee, the sprightly character she played in "Bye Bye Birdie," the movie that simultaneously made her a household name and the hottest pinup of 1963.
Ann-Margret — pronounced as one name, not two — has always been rock 'n' roll adjacent, though that's rarely talked about today given her long and varied career as an actress and a singer of lounge classics. She co-starred with Elvis Presley in one of his most beloved films, "Viva Las Vegas," provided a flirty foil to a character meant to affectionately send him up in "Birdie," and had a personal relationship with him of varying description.
She also commanded a lead singing role in Ken Russell's gaudy movie version of the Who's rock opera "Tommy," and earned a Grammy nomination for best new artist in 1962 after scoring a Top 20 hit with "I Just Don't Understand," one of the first recordings to feature a fuzz-toned guitar. Her song inspired a Beatles cover on the BBC two years later and, in 2014, the band Spoon recorded a version of her take, not the Fab Four's.
Yet, it's only now, at the improbable age of 81, that Ann-Margret is getting the chance to assert herself as a full-on rock 'n' roll goddess — if a winking one. On Friday she will release "Born to Be Wild," the first album in the star's career of 60-plus years to focus squarely on rock standards, all of which she handpicked, including Steppenwolf's biker anthem referenced in the title and "Rockin' Around the Christmas Tree," which Elvis famously gyrated through in his own version.
A host of legit rockers leaped at the chance to support her in this lark of a project, including the "Tommy" creator Pete Townshend, who sang and played whiplash guitar on her version of the Everly Brothers' "Bye-Bye Love"; Steve Cropper, who added Memphis cred to "Son of a Preacher Man"; and Joe Perry, who shot stinging solos into her take on "Rock Around the Clock." The album also features cameos from peers like Cliff Richard (82) and Pat Boone (88).
"What she has done is extraordinary," Townshend said by phone from London, adding an expletive for emphasis. "She picked up the silver thread that links her to the very genesis of rock 'n' roll history. There's a mischievousness to that, a light touch that's perhaps necessary but also real."
Townshend compared receiving the invitation to play on her album to the time, in 1993, when he "was summoned to play with the Ramones. You know you won't say no," he added.
From the dining room of the Benedict Canyon home she has lived in since 1968, Ann-Margaret said she'd long harbored hopes of making a record like "Born to Be Wild." "Deep inside I've wanted to do this kind of album forever," she explained. She alluded to her outfit — a black sweater, tight leggings and leather boots that rose past the knee: "This is what I've been wearing since I first came to Los Angeles," she said. "This is what I'm comfortable in."
She's just as comfortable with language that dates from the '50s, peppering her speech with words like "gadzooks" and "egad." Looking youthful with her trademark auburn sweep of hair, Ann-Margret has also retained the coquettish character that first made her a star, giggling often when she speaks and never giving away more than she wants to. It was her original image, more than her music, that inspired Brian Perera, the head of Cleopatra Records, which specializes in projects of a historical nature, to propose the album to her.
"When you look at vintage photos of her, she's wearing a leather jacket and riding a motorcycle, so the thought of her doing a rock 'n' roll record really fit," he said in an interview.
The "Born to Be Wild" album cover drives that home. It reproduces a 1967 poster created for her first Vegas show that finds her in a form-fitting jumpsuit while straddling a Triumph Tiger motorcycle. "I don't think I can get into that jumpsuit today," she said, and laughed. "But I can sure try!"
Ann-Margret has always been hot for motorcycles. Her father and uncle rode them when she was a child in Sweden, and when she saw Marlon Brando straddle one in "The Wild One," "that was it. I had to have one," she said. "I didn't know many women who rode bikes back then."
She still rides a Harley specially designed for her in lavender. It makes a perfect complement to her Cadillac, finished in her favorite shade: "Hot pink!" she exclaimed.
It could be a twin to Elvis's famously pink Caddy. The relationship between Ann-Margret and E.P., as she calls him, has been the subject of gossip for decades, but she still won't speak about the personal aspects of it — only their creative link. "We looked at one another and all of a sudden, I would do a pose and he'd be doing the same pose. We connected that way," she said.
Her record company tried to stress the connection by having her record "Heartbreak Hotel," but she never had much of a career as a hitmaker. It was her acting in "Carnal Knowledge" — praised in a New York Times review from 1971 — that convinced Townshend that she could really deliver in "Tommy." While he called the major male actors in the 1975 film — Jack Nicholson and Oliver Reed — "egomaniacal, whiskey drinking lunatics," he said that Ann-Margret was a consummate professional. She even carried off the absurdity of playing Roger Daltrey's mother though she was just two years his senior.
One of Ann-Margret's most famous moments in "Tommy" involved geysers of baked beans being shot directly at her. "They came down a chute and then — pow! — it threw me about five feet back!" she said. "And it smelled!" She recalled that Russell said her character was meant to be experiencing a nervous breakdown during the scene, but to some viewers it looked more like she was having an orgasm. "That's fine with me!" she added brightly.
Townshend thinks the director, Russell, took a bit too much pleasure in having her do the scene repeatedly. "Ken loved to have a beautiful woman in his clutches covered in beans," he said. "Let's just do it again!"
For the new album, he believes Ann-Margret made a perfect choice in having him perform with her on the Everly Brothers song. "My acoustic guitar style is loosely based on Don Everly's," he said.
Pat Boone, who played Ann-Margret's love interest in the 1963 musical "State Fair," was at first taken aback by the song she chose for their duet, "Teach Me Tonight," which he called "a love scene in a song." "I thought, 'What am I doing singing this?'" Boone said. "I'm 87 at that point and she's got to be 80. I had to do it humorously."
So he ad-libbed the lines "I think we just wrote an octogenarian love song" and "I'll have to turn up my hearing aid." For the record, "I don't wear hearing aids," Boone added with a laugh.
More saucy wit appears in a song Ann-Margret chose from her Vegas act, "Somebody's in My Orchard," which includes lines like "Somebody digs my fig trees/Somebody loves their juice." "Oh, to see people's faces when they finally realize what I'm singing about," she said mischievously.
Despite all the album's humor, Paul Shaffer, who played piano on "The Great Pretender," insists that her Vegas-style approach to music isn't just camp. "She delivers the goods," he said.
When comparing her with young female entertainers like Taylor Swift and Demi Lovato, he added, "Aren't they really doing Ann-Margret's act?"
Like all of the album's guests, Shaffer recorded his parts separately from the star. He noted that her voice on the recording is lower and huskier than when she last cut an album, a gospel work reflecting her faith that was released 10 years ago. But Perera of Cleopatra Records believes Ann-Margret's chestier tone works for the grinding sound of early rock. He added that "there isn't a lot of new music coming from artists whose careers started in the '50s and early '60s. That makes it special."
The musicians who appear beside Ann-Margret on the album marveled over her ability, at 81, to convey a come-hither sexuality in her singing. To her, it makes an important point — that eroticism doesn't have a cutoff date. At the same time, she made sure to deliver her sensuality with humor, and kept the tone of the music light.
The only time she turned sad in our talk was when mentioning her husband, the actor Roger Smith, who served as her manager for much of their 50-year relationship and who died in 2017. Last year, she also lost her old friend and "Bye Bye Birdie" co-star Bobby Rydell, who died before he could finish a track he started for the album. Small wonder, when asked about how she feels about her upcoming 82nd birthday, she said, "I'm just happy to be alive. I have the same friends I've had for 60 years, and I feel the way I felt when I first met them."
Singing has the same effect: "I feel the way I felt when I was 10 years old whenever the music plays."
Note: You can use @chatbot mention tag to interact with ChatGPT language model in comments. Neither your comment, nor the generated responses will appear in "Comments" or "News & Views" streams.