THE AMERICA ONE NEWS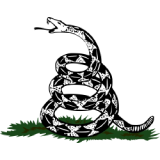 Dec 11, 2023  |  
0
 | Remer,MN
Sponsor: 
WISH-TEXT.COM
 Personalized AI Greeting and Sympathy Cards for the Social Media.
Sponsor: 
WISH-TEXT.COM
 Personalized AI Greeting and Sympathy Cards for the Social Media.
---
---
American explorers discovered the North Pole later than you might think: It wasn't until 1909 that Admiral Robert Peary became the first person to plant a flag in the Arctic frost. Or was it Frederick Cook a year earlier? This deeply-researched new history shows what happened when the big New York newspapers of the day took sides and profited off the debate.
Viking, June 6
The star of "Juno" and the popular Netflix sci-fi series "The Umbrella Academy" came out as trans in December 2020. The before and after is the subject of his new memoir. The Oscar nominated actor's story skips across time, from scenes of bullying in his Nova Scotia childhood to later identity struggles, which became increasingly unbearable as fame set in. Post-transition life in the public eye brought some intolerance and hate, but also kindness from family, fans and colleagues, not to mention the relief of being more comfortably embodied at last.
Flatiron, June 6
A Pulitzer Prize-winning cartoonist draws on his childhood in Los Angeles to explore racism on a deeply personal level. The first time he heard "the talk," he was 6 and wanted a toy water gun, prompting his mother to gently explain the entrenched bias in how Black children are perceived. There's a poignancy, too, in the cyclical nature of the story: Bell, now a father, is wrestling with the same questions his own parents faced.
Holt, June 6
In 1954, Brown v. Board of Education decided that public education in America could not be segregated based on race. Two years later, Clinton High in Tennessee was the first school in the former Confederacy to attempt to follow that ruling. The historian Rachel Louise Martin interviewed dozens of Clinton residents to produce this immersive account of the riots, bombings and cross-burnings that ensued.
Simon & Schuster, June 13
"Pop culture shapes us, and we shape it right back in an invigorating feedback loop of creativity and interpretation," writes Harris, a podcast host and cultural critic for NPR (and former New York Times journalist). She is keenly aware of the role that music, movies and TV have played in her life — right down to her own name.
Harper One, June 13
In the late 1950s in New York City, a group of therapists founded the Sullivan Institute, which promoted free love and communal living and attracted hundreds of followers, including the painter Jackson Pollock. But within a few years, the group took on the feeling of an insular, hierarchical cult, with leaders overseeing even the most intimate details of the members' lives.
Farrar, Straus & Giroux, June 20
This is an alarming, and timely, look at how rising temperatures across the globe will radically change our lives unless we make a concerted effort to scale back the use of fossil fuels. Goodell, a journalist, has covered the environment and climate change for years, warning readers about the dangers that may appear incremental now but carry profound ramifications; his 2017 book, "The Water Will Come," looked at the rising sea levels across the world, which "will reshape our world in ways most of us can only dimly imagine."
Little, Brown, July 11
Casey, a best-selling author who has written extensively about sea life, takes readers to one of the world's most remote reaches: the deep ocean, which has fascinated humans for centuries. It's home to otherworldly creatures and a wholly distinct ecosystem with volcanoes and mountains — and we're only beginning to understand its complexity. Technological advances have allowed governments (and yes, some wealthy individuals) to explore these depths, and Casey makes a case for why this realm is essential to the planet's future.
Doubleday, Aug. 1
In 2020, English-speaking readers got "Time of the Magicians: Wittgenstein, Benjamin, Cassirer, Heidegger and the Decade that Reinvented Philosophy," a celebrated biography of the interwar period as seen by some of the biggest Teutons to take on the life of the mind. Now, the German writer is back with another Mount Rushmore of philosophy, translated by Shaun Whiteside. The ideological mash-up of Hannah Arendt, Simone de Beauvoir, Ayn Rand, and Simone Weil may seem oil and water, but their responses to the world around them helps Eilenberger illuminate a fateful decade — 1933 to 1943 — terrifying years for Europe and an eventful period for these monumental thinkers.
Penguin Press, Aug. 8
It's no surprise that George Eliot, the great portraitist of unhappy Victorian couples, did marriage her own way. In 1854, the soon-to-be novelist traveled to Berlin for a research trip with George Lewes, the philosopher, critic and father of three. (He was already married, albeit in an open kind of way.) Lewes encouraged Eliot to write fiction and to share the next two and a half decades with him. The relationship was a scandal. In telling their story, Claire Carlisle, a professor of philosophy at King's College, draws on her study of theology, history and the 19th century's politics of desire.
Farrar, Straus & Giroux, Aug. 15
A Pulitzer Prize-winning journalist dives into the life and times of Marble (1913-1990), both on and off the court. Marble was one of the world's top-ranked female tennis players — Billie Jean King called her "a picture of unrestrained athleticism" — and used her prominence to argue for the desegregation of the sport. She also designed clothes, sang at the Waldorf Astoria and wrote books, including memoirs that put out the dubious claim that she was a spy.
Atlantic Monthly Press, Aug. 15
Wong was the most famous Chinese American actress of her time, known for roles in "Shanghai Express" (where she acted alongside Marlene Dietrich) and "The Toll of the Sea." Huang, an academic at the University of California, Santa Barbara, traces her life, which began as the daughter of Chinese Americans who ran a laundry in Los Angeles, the obstacles she overcame in her career and her legacy.
Liveright, Aug. 22
During her childhood in 1950s Virginia, Faust — a historian and former president of Harvard — became deeply attuned to racism and sexism, spurring a lifelong passion for civil rights. Rather than follow the path her parents would have preferred (one of a "well adjusted," poised young lady), the author engaged with the biggest social and political issues of the time. Here she reflects on how American society has evolved.
Farrar, Straus & Giroux, Aug. 22
Gupta, who was raised in a supportive, well-to-do Indian American family in the Pennsylvania suburbs, uses her own experience to examine the dark side of the model minority myth. "In our family, we learned to love one another for how well we were able to conform to the story they wrote for us — not as who we really are," she writes, referring to the expectations of the white community around her.
Crown, Aug. 22