THE AMERICA FIRST NEWS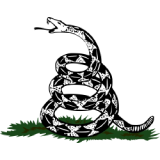 Oct 3, 2023  |  
0
 | Remer,MN
Sponsor: 
WISH-TEXT.COM
 Craft Personalized Messages With Ease! Wish It? Text It!
Sponsor: 
WISH-TEXT.COM
 Craft Personalized Messages With Ease! Wish It? Text It!
---
---
He challenged Ukraine's president to a duel from the cockpit of a bomber. He threatened to urinate on the face of a critic. He declared his private army was fighting for "every street, every house, every stairwell" in the eastern Ukrainian city of Bakhmut.
And that was just the past couple of weeks in the still-nascent public life of Yevgeny V. Prigozhin, the St. Petersburg tycoon who is confounding Moscow's Kremlin-allied elite by starting to dabble in politics alongside waging war in Ukraine.
Mr. Prigozhin operated for years in secrecy, profiting from his personal ties to President Vladimir V. Putin to win lucrative catering and construction contracts with the Russian government while building up a mercenary force known as Wagner. After throwing his forces into Ukraine, their ranks swelled by prisoner recruits, Mr. Prigozhin has emerged as a public power player, using social media to turn tough talk and brutality into his personal brand.
Now Moscow, along with analysts trying to understand the changing dynamics of Mr. Putin's Russia, is puzzling over Mr. Prigozhin's next move. Some analysts believe he is poised to turn his new prominence into broader political influence, perhaps even to threaten Mr. Putin. Others see limits to Mr. Prigozhin's power base and public appeal.
"We don't understand what his political ambitions are," Oleg Matveychev, a member of Parliament for Mr. Putin's United Russia party and a longtime pro-Kremlin political operator, said in a phone interview. "No one understands whether he has them or not."
The emergence of Mr. Prigozhin after many years in the shadows has, in many ways, defined Russia's political transformation since its invasion of Ukraine began last February. Spewing vulgarities, disregarding the law and displaying loyalty to no one but Mr. Putin, Mr. Prigozhin is becoming a symbol of wartime Russia: ruthless, shameless and lawless, while his mercenary force takes thousands of casualties in one of the bloodiest battles of the war.
But there are obstacles to Mr. Prigozhin's rise. He is facing public blowback in St. Petersburg, his home base, as he tries to exert control over the politics of the city, Russia's second largest. Wagner has suffered heavy casualties in the battle for Bakhmut. And Mr. Prigozhin is dogged by open questions and criticism in Moscow, where analysts doubt that his recruitment of prisoners and endorsement of extrajudicial executions have broad appeal. On Thursday, Mr. Prigozhin said that he was no longer recruiting from Russian prisons.
Even the Kremlin appears to be trying to keep Mr. Prigozhin's political rise in check. Sergei Markov, a pro-Putin political analyst and former Kremlin adviser who appears frequently on Russian state television, said that officials had been transmitting an unusual directive to Moscow's talking heads in recent weeks: "Don't excessively promote Prigozhin and Wagner."
"It was a request from the leadership, and not just to me," Mr. Markov said in a phone interview, declining to specify who, exactly, had made the request. "They apparently don't want to bring him into the political sphere because he's so unpredictable — they fear him a little bit."
Mr. Prigozhin jumped into the fray by expanding Wagner's presence in Ukraine after the Kremlin's initial attempt to seize Kyiv, the capital, failed early last year. The "private military company" was at that point largely active in Syria and Africa, where it operated both on behalf of the Russian government and in the service of Mr. Prigozhin's own business interests.
Amid Russia's urgent need for frontline manpower, Mr. Prigozhin toured the country's prisons last summer looking for recruits — an effort so blatantly encroaching on Russia's powerful security establishment that analysts believed it could have been approved only by Mr. Putin.
In the battle for Bakhmut in recent weeks, Western officials say, Mr. Prigozhin has thrown thousands of convicts into the maw of Ukraine's defenses, taking extraordinary casualties in a stubborn effort to wear down the other side.
When Mr. Prigozhin has tried to flex his muscle beyond Ukraine's battlefields, he has often been rebuffed. He has demanded that his nemesis Aleksandr Beglov, the governor of St. Petersburg, be tried for treason, describing him as the leader of the city's "parasites and spongers who only think about stuffing their pockets."
Mr. Beglov, who is himself an ally of Mr. Putin, has brushed off the months of public attacks and remains in power.
"He has a mandate," Mikhail Vinogradov, a Moscow political analyst, said of Mr. Prigozhin, "but not carte blanche."
Mr. Prigozhin's ambiguous role in Russia's domestic politics reflects Mr. Putin's high-stakes balancing act as the Kremlin tries to fire up pro-war hard-liners without setting the stage for mass discontent over any future Russian military failures.
Mr. Prigozhin did not respond to a request for comment for this article and claimed in an interview with a Russian blogger on Friday that he had "zero political ambitions." But on his social media account — in which his press office publishes inquiries from journalists along with his responses — Mr. Prigozhin casts himself as a populist wartime leader taking on corrupt officials and oligarchs who would prefer to cozy up to the West.
Two of his Wagner fighters recorded a video in December profanely excoriating Gen. Valery Gerasimov, the chief of the Russian military's general staff, for not providing them with enough ammunition. Mr. Prigozhin followed up by warning that "it's hard to hear the problems on the front when you're sitting in a warm office."
Last month, in a screed on the Telegram messaging service, Mr. Prigozhin attacked officials for refusing to block access to YouTube — "the informational plague of our time." He blamed Mr. Putin's presidential administration, where, he claimed, many officials "only think about one thing: if only Russia would lose the war as fast as possible, so that the Americans come and work things out."
But only two weeks after Mr. Prigozhin's broadside against General Gerasimov, the Kremlin named the general the chief commander of the war in Ukraine. The same day that Mr. Prigozhin went after YouTube, a senior lawmaker declared that "we are not discussing or, as far as I know, planning to discuss blocking YouTube."
In recent weeks, Mr. Prigozhin has hinted at an alliance with a Kremlin-approved political party known as Fair Russia — one that is technically in the opposition but that vociferously supports the war. The party's leader, Sergei Mironov, last month posed with a sledgehammer decorated with the Wagner insignia, a pile of skulls, and a hand-drawn smiley face. Mr. Mironov wrote that it was a gift from Mr. Prigozhin, who had publicly endorsed the execution by sledgehammer of a Wagner fighter after he tried to join Ukraine's side.
The head of Fair Russia's St. Petersburg chapter, Marina Shishkina, later said she was stepping down and criticized the party's budding alliance with Mr. Prigozhin.
"I doubt that this idea will win much support in Petersburg," she told a local news outlet, Fontanka. "The person standing before you, at least, cannot offer this support."
This month, Mr. Prigozhin released a video of himself in a warplane's cockpit after what he described as a bombing run over Bakhmut, and he invited President Volodymyr Zelensky of Ukraine to a fighter-jet duel: "If you're interested, we'll meet in the sky." He also continued a social-media feud with a popular pro-war blogger, Igor Girkin, after warning earlier that he would "piss on his face" if Mr. Girkin were to join Wagner and then "try to run away."
Mr. Prigozhin's attention seeking is particularly striking because he acknowledged only last fall that he had founded Wagner. For Moscow's political experts, key questions remain unanswered: What does Mr. Prigozhin actually want — and how will he fit into Mr. Putin's tightly controlled political system?
"Prigozhin is behaving like a public politician," said Aleksandr Kynev, a political scientist in Moscow. "But there are practically no vacancies in public politics in Russia today."
Mr. Markov, the pro-Kremlin political analyst, said he saw Mr. Prigozhin's main goal as the creation of a "business empire" in which political influence was useful.
For Mr. Putin, Mr. Prigozhin is useful, too — up to a point. While Wagner fighters are often cited as brave and effective in Kremlin-controlled media, Mr. Prigozhin's antics like his recent cockpit video, viral among war supporters, scarcely make it onto state television.
Mr. Markov said that even as the Kremlin tries to keep Mr. Prigozhin's popularity in check, he has Mr. Putin's personal backing.
"He is very clearly defending Prigozhin," he said. "Because the number of people who have their claws out for him in the bureaucracy is huge."
Some analysts also believe that Mr. Prigozhin could yet turn on Mr. Putin, especially in the event of new Russian military setbacks in Ukraine. Given his access to a private army as well as his personal, uncompromising image, Mr. Prigozhin is uniquely positioned to cause problems for the Kremlin.
"As long as Putin is relatively strong and able to maintain the balance between groups of influence, Prigozhin is safe for him," Tatiana Stanovaya, a senior fellow at the Carnegie Endowment for International Peace, recently wrote. But, she went on, "war breeds monsters, whose recklessness and desperation can become a challenge to the state should it show the slightest weakness."
Alina Lobzina contributed reporting.
Note: You can use @chatbot mention tag to interact with ChatGPT language model in comments. Neither your comment, nor the generated responses will appear in "Comments" or "News & Views" streams.