THE AMERICA FIRST NEWS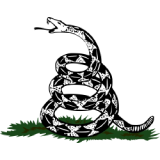 May 28, 2023  |  
0
 | Remer,MN
AM1.NEWS
The American Majority
The go-to-site for the news WE read. @am1_news
The go-to-site for the news WE read. : Created and operated in USA. Contact : support@am1.news : @am1_news
AM1.NEWS: The go-to-site for the news WE read : Contact: support@am1.news : Twitter @am1_news: The Internet of Us™ : AM1.NEWS
---
---
One of the hardest-to-find items in retail right now is a chief executive.
A number of high-profile companies — including Gap, Diesel, and the parent of the North Face and Vans — are operating without a permanent chief executive officer. And thanks to a contraction of management training throughout the industry and the need for a rare combination of skills to navigate this tumultuous period, filling those leadership roles is perhaps more difficult than it has ever been.
Given the rockiness that retail companies expect to face in the next few months because of slowing consumer spending, pricing challenges and a possible recession, that's a problem.
"The leadership challenges in retail right now are at an all-time high," said David Bassuk, managing director at the consultancy AlixPartners, who has worked in the industry for 30 years. "There's a lot more questions about the right type of leader to navigate retail."
The past few years have required chief executives to adapt to a retail landscape they weren't trained for and learn a wider array of skills to help their organizations navigate the exhaustive list of disruptions brought on by the pandemic. For decades, retail executives have been expected to be expert sellers — knowing what people wanted, how much of it and how to get them to buy it. Now, top executives are also expected to understand how many resources should go to e-commerce operations compared with brick-and-mortar stores, how to troubleshoot issues in global supply chains and when to invest in emerging technologies like the metaverse.
Experts note that periods of economic uncertainty often lead to high turnover in the top seat, and the recent cluster of executive departures highlights a vulnerability, particularly at specialty retailers.
In 2022, 11 of the 91 retail companies in the Fortune 1000 saw chief executives leave, according to an analysis from the executive search firm Heidrick & Struggles. Two of those positions are being held by interim replacements, the analysis found.
Gap is still on the hunt for a chief executive since Sonia Syngal left in July after the company recorded declining sales and supply chain challenges. Victoria's Secret lost its top executive, Amy Hauk, in January and said it had no plans to fill her role. Instead Martin Waters, who oversees its parent company, will take on her responsibilities.
After Vitamin Shoppe's chief, Sharon Leite, left in January, Lee Wright, the chief commercial officer of its parent company, took over on an interim basis. Eraldo Poletto, chief executive at the Italian denim company Diesel, stepped away this month after less than a year on the job. Steve Rendle, who led VF Corp, which owns the North Face and Vans, retired in December just ahead of the critical holiday shopping season. The company did not have a succession plan in place, and currently has an interim running things.
The situation has led to talk throughout the industry about the need for more executive training and even a mind-set shift about the source of the next generation of retail leaders.
"We're seeing a lot more folks in the consumer space coming to us to say, 'Hey, can you help us train our people with these skills and not just train entry-level people, but people at all levels of leadership?'" said Kathy Gersch, chief commercial officer at Kotter International, which helps large companies train potential leaders. "Attracting new talent that wants to come in and learn the industry and really come up through the leadership chain is a different challenge than it might have been 10 years ago."
For decades, those who climbed the ranks at large retail organizations started in executive training programs run by department stores or big-box chains. Those programs provided both vast infrastructure and operational incentive for companies to bring in young, talented employees and allow them to burrow deep into all parts of its business. The programs would usually last a year to 18 months, and participants cycled through rotations in store operations, buying and product development.
Graduates of university merchandising and fashion programs would vie for spots at Macy's, Nordstrom and Saks Fifth Avenue. Being selected was widely considered a launching pad for a decades-long, upwardly mobile career in retail. In 1983, for instance, Jeff Gennette entered Macy's program. He now runs the company.
Beyond creative minds, these training programs also required participants to have strong math and communication skills. They focused on giving those who went through them the experiences needed to eventually run divisions within brick-and-mortar store operations.
"Everyone knows that you cherry-pick your best talent from department store retail leadership development programs," said Shawn Grain Carter, a professor of management at the Fashion Institute of Technology, who started her career at Bloomingdale's.
Over the years, as department stores like Sears and Montgomery Ward went out of business and others, like Abraham & Straus, consolidated, those training programs were trimmed back.
"When things get tough and belts get tightened, a lot of those things are eliminated over time, or at least made much smaller," Ms. Gersch said. "When a lot of those got eliminated, it hurt the attraction of new talent that was interested in a management trainee program."
The training programs that remain are still very competitive, but they have had to adapt. More participants are placed in retailers' e-commerce and discount operations, for example, Ms. Carter said. Other organizations have also undertaken initiatives. The National Retail Federation, a leading industry lobbying group, runs programs to help recruit high school and college students and teach them specific skills like mastering supply chain logistics and the art of laying out a store.
"You see the N.R.F. and other organizations playing a larger, outsized role in recruiting talent and introducing high school students sooner to the concept of retail beyond just working at your local mall," Ms. Carter said.
Some analysts say the rise of direct-to-consumer brands like Warby Parker and Rent the Runway also led to an exodus of potential leaders from traditional retailers. It was an opportunity for enterprising professionals to start their own companies or come in at the top rather than playing the long game of rising up the corporate ladder of a behemoth retailer. A generation later, the impact is being felt.
"They never grew up inside of a business because they started their own," Simeon Siegel, retail analyst at BMO Capital Markets, said. "The people who are running these businesses would have likely been the senior vice presidents now, ready to take their spot at the much larger brands."
Retailers have also gone looking for executives outside the industry. This month, John Koryl, who ran the digital division for Canadian Tire, took the reins at the RealReal, a digital luxury resale platform whose stock price has declined more than 70 percent in the last year. The company pointed to Mr. Koryl's experiences with building out a company's supply chain, e-commerce and digital strategy.
Under Armour turned to hospitality late last year when picking its new chief executive: Stephanie Linnartz, who was the president of Marriott International. She worked to establish the hotel chain's website and app, which helped build stronger customer loyalty among guests.
The athletic brand saw it as a transferable skill as it focuses on strengthening allegiance among 16- to 20-year-olds. Kevin Plank, founder and former chief executive of Under Armour, said Ms. Linnartz would bring "fresh eyes" to the company.
A decade ago, traditional retail companies gravitated toward hiring merchants to run their companies. At the time, that skill was seen as the most important one to have, said Natalie Kotlyar, who leads the retail and consumer products division at the advisory firm BDO. "Today it's not as a critical because different issues are coming," she said.
Other companies have decided that the chief executive role is too big for one person. Last month, Pacsun named Brie Olson a co-chief alongside Mike Relich. Ms. Olson brings her expertise in merchandising, design and brand building; Mr. Relich's background lends itself to overseeing operations like supply chain, distribution, finance and human resources.
This moment is exposing other vulnerabilities. Unlike big-box chains and department stores, specialty retailers — those that sell one category of clothing or merchandise — usually don't have robust training programs. Now several of them have empty positions at the top and have spent several months trying to find the right person.
"It does feel like the lack of investment of the last 20 years is catching up," said Ron Thurston, former vice president of stores at the luxury fashion brand Intermix and the author of "Retail Pride."
Money and time will be needed to improve the talent landscape because in some cases companies will have to establish new systems. Preparing more store workers for corporate positions could be a good way to start, said Mr. Thurston, who started his career as an assistant store manager at Gap Kids. Others said retailers should look to promising employees in their digital divisions when considering future leaders.
Regardless of the path a company takes, experts say it is imperative that retailers figure out a way to identify and develop the next generation.
"It's absolutely urgent," said Ms. Gersch of Kotter International. "It's going to be very challenging for them as an industry if they can't rebuild that and attract some of that talent."
Note: You can use @chatbot mention tag to interact with ChatGPT language model in comments. Neither your comment, nor the generated responses will appear in "Comments" or "News & Views" streams.