THE AMERICA FIRST NEWS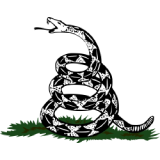 Oct 2, 2023  |  
0
 | Remer,MN
Sponsor: 
WISH-TEXT.COM
 Craft Personalized Messages With Ease! Wish It? Text It!
Sponsor: 
WISH-TEXT.COM
 Craft Personalized Messages With Ease! Wish It? Text It!
---
---
This weekend, listen to a collection of articles from around The New York Times, read aloud by the reporters who wrote them.
---
Written and narrated by Mark Harris
Harry Styles's fans are enjoying a relatively recent phenomenon: a version of stardom in which skins are constantly being shed to reveal new skins, and old powers keep giving way to fresh ones. But recently, he and his followers have discovered something very old: Sex complicates everything, and sexual identity even more so. Because among the many versions of Harry Styles that exist, at least one is very straight and at least one version of Styles is very maybe-something-else. And now, the question of which Harry Styles is the real Harry Styles has run hard into a vexing new controversy: queer baiting.
Queer baiting is a celebrity culture term referring to performers and artists who slyly imply, whether by action, remark or passing behavior, that they might not be 100 percent heterosexual in order to court an L.G.B.T.Q. audience, but are actually either straight or, at the very least, determined not to get specific.
The charge of queer baiting has flourished in that liminal space where speculation and hope meet mistrust and suspicion.
◆ ◆ ◆
Written by Michael Gold and Grace Ashford | Narrated by Michael Gold
Money had come in from raffles and sales of gift baskets; a few pets had found new homes. All in all, the adoption charity event at a Pet Oasis store on Staten Island had been a success.
But then the charity's leader made an odd request: He insisted that the store owner give him the proceeds in a check made out to his name, Anthony Devolder.
The owner refused and made the check payable to the charity, Friends of Pets United. Days later, when he looked at his bank records, he noticed that the check had been altered: The charity's name had been blotted out. "When it cashed, it was crossed out, and it had Anthony Devolder written on it," the owner, Daniel Avissato, said.
Anthony Devolder is now better known as Representative George Santos, a Republican from New York whose election to Congress in November was upended by revelations of falsehoods in his background and irregularities in his personal and campaign finances.
Screenshots from the now-defunct Friends of Pets United Facebook group and interviews with former volunteers and associates of Mr. Santos help construct a fuller picture of the charity's operations. They suggest that Mr. Santos's penchant for falsehoods and exaggerations extended to the charity.
◆ ◆ ◆
Written and narrated by Dionne Searcey
In a rural part of Nebraska, county-board agendas include moratoriums on solar farms and some residents scowl when they pass the handful of wind farms that have sprouted. But the idea of a new mine that could help power the transition to renewable energy has received broad support.
The tenor of the quiet flatlands, where deer bounce across gravel roads and neon sunsets scream across the long horizon, would change drastically if mining for metals like niobium, scandium, titanium and rare earths begins.
But many people in the area think Southeast Nebraska, dotted with dying downtowns and aging residents, could play a small part in helping to solve a full-blown geopolitical crisis that Doc Evans, a Johnson County commissioner, summed up like this: "The trouble with China."
◆ ◆ ◆
Written and narrated by Richard Fausset
The funeral for Tyre Nichols, a 29-year-old FedEx employee and skateboarder who died after being severely beaten by Memphis police officers who said they pulled him over for a traffic infraction, set off a national moment of mourning — for Mr. Nichols, and for the many other Black men brutalized at the hands of American police officers. At the same time, the bloody incident took its place on an ignominious roster of events that have shaped the story of Memphis as much as its 20th-century musical innovations, justly celebrated for transforming pop culture.
Situated in the heart of the South's old cotton kingdom, on the lip of the Mississippi Delta, Memphis has always had a front seat to the brutal consequences of slavery and organized racism, tangibly reflected in the city's 26.5 percent poverty rate for Black residents. And Memphians readily admit that the 1968 assassination of the Rev. Dr. Martin Luther King Jr. on a balcony of the Lorraine Motel opened a gash in the collective psyche that has never quite healed.
As an ice storm paralyzed much of the city recently, Memphians seemed to be taking stock, amid their rage and grief, of how far they have come and how far they must still go, if they are to not only endure the latest wound, but also heal from it.
◆ ◆ ◆
Written and narrated by Lindsay Zoladz
In January 2016, when Rihanna released her most recent album, the eclectic, intimate "Anti," Barack Obama was president, Prince was still alive and TikTok did not yet exist. Rihanna, once one of pop's most reliable hitmakers, has since been busy with three highly successful beauty and fashion companies and became, according to Forbes, the youngest self-made female billionaire. She has occasionally featured on other artists' songs and recorded two tracks for the "Black Panther: Wakanda Forever" soundtrack. But the release date of her next album has been pushed back in perpetuity.
One thing about Rihanna's musical future is known: The nearly four-year gap between her live performances will close on Sunday when she returns to the biggest stage in music, headlining the Super Bowl halftime show at the State Farm Stadium in Glendale, Ariz.
---
The Times's narrated articles are made by Tally Abecassis, Parin Behrooz, Anna Diamond, Sarah Diamond, Jack D'Isidoro, Aaron Esposito, Dan Farrell, Elena Hecht, Adrienne Hurst, Emma Kehlbeck, Tanya Pérez, Krish Seenivasan, Kate Winslett, John Woo and Tiana Young. Special thanks to Sam Dolnick, Ryan Wegner, Julia Simon and Desiree Ibekwe.
Note: You can use @chatbot mention tag to interact with ChatGPT language model in comments. Neither your comment, nor the generated responses will appear in "Comments" or "News & Views" streams.