THE AMERICA FIRST NEWS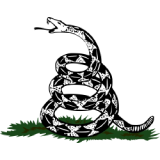 Sep 29, 2023  |  
0
 | Remer,MN
Sponsor: 
WISH-TEXT.COM
 Craft Personalized Messages With Ease! Wish It? Text It!
Sponsor: 
WISH-TEXT.COM
 Craft Personalized Messages With Ease! Wish It? Text It!
---
---
Is it risky to invest in oil and gas? Or is it risky not to?
Recent developments offer evidence of both. I want to unpack those developments today to better understand the future of petroleum in our lives.
On Thursday, the members of the board of directors of Shell, the oil giant, were sued in an English court. An activist group called ClientEarth, which is also a Shell shareholder, alleged that the board members are personally liable for failing to manage climate hazards. It's the first such liability case against a company board and, depending on how it goes, it could make serving on an oil company board far riskier.
But that came just a week after Shell announced that it had made more profits in 2022 — more than $42 billion, or double the previous year — than ever in its history. In fact, its new chief executive, Wael Sawan, said Shell would slow down its pivot away from oil and gas. The real risk, he suggested, would be to move too fast.
So what's going on?
First, the lawsuit.
Shell sells the oil and gas that, when extracted and burned, produces greenhouse gases that heat the planet. ClientEarth, which filed the lawsuit as a Shell shareholder, argues that Shell is not transitioning out of that business fast enough. Several European pension funds that are Shell shareholders also supported the case.
The thrust of ClientEarth's lawsuit is not that Shell's board members aren't protecting the climate, but that they are not protecting the interests of shareholders in the long run.
A Shell spokesperson told my colleague Stanley Reed in London, where Shell is based, that it would oppose the group's efforts to advance the lawsuit in court. "Our directors have complied with their legal duties and have, at all times, acted in the best interests of the company," the spokesperson said.
Shell has promised to neutralize its greenhouse gas emissions by midcentury and says it's trying to reduce the climate impact of the oil and gas it produces, even after they're sold and burned. Much of its emissions reductions strategy relies on buying offsets, like by planting trees. That approach has its limits, as we at The Times and others have written.
Tensie Whelan, director of the Stern Center for Sustainable Business at New York University, told me she expected similar cases to follow. "If I were a board member, I would take notice and work with the leadership team to aggressively work toward an economically and environmentally sensible transition," she said by email.
The lawsuit comes at a bountiful time for Shell and its shareholders.
Shell doubled profits between 2021 and 2022, after the Russian invasion of Ukraine. Global oil and gas prices soared, driving up the price of everything else you and I buy and driving millions of the world's poor to hunger. (Oil prices were higher in midday Friday trading.)
Shell, like other big European oil companies that, in previous years, had started to pivot away from increased oil and gas production, said it would slow down the transition and that, despite the windfall profits, its investment in renewables would not grow. Never mind the implications for climate change.
Likewise, BP, which a few years ago had broken from the rest of the industry to reduce its oil and gas production, reversed course this week. The company said it would increase production.
Maybe the European oil companies got tired of looking across the Atlantic and seeing the U.S. oil giants Chevron and Exxon Mobil doubling down on their core oil and gas business — and, as Stanley pointed out, enjoying higher valuations.
It's what can happen when companies make voluntary commitments. They can voluntarily change their minds, too.
Will courts raise the stakes for industry?
That's the aim of the latest lawsuit and the parade of others in many other jurisdictions. If the market doesn't value climate risks yet, litigation stands to raise the bar.
Shell has some experience with this. In 2021, a Dutch court ordered Shell, then called Royal Dutch Shell and headquartered in the Netherlands, to cut its greenhouse gas emissions by nearly half by 2030, effectively ordering the company to alter its core business. Shell appealed in a Dutch court. Then it moved its headquarters to London and scrubbed "Royal Dutch" from its name. Now its directors are being sued in London. It's up to the English court to decide whether the case can go forward.
Meanwhile, several U.S. cities and states have sued American oil companies in state courts for failing to warn the public about the climate risks posed by the combustion of oil and gas. Whether those cases continue in state courts (friendlier for plaintiffs) or federal (friendlier for defendants) could be decided by the Supreme Court.
Also, the Securities and Exchange Commission is expected in April to issue rules on when and how companies must disclose climate risks. That'll very likely lead to more creative legal fights. "As there's more actual regulation, there will be more litigation," said Michael Burger, a professor and director of the Sabin Center for Climate Change Law at Columbia Law School who has sued fossil fuel companies. "We're looking at a growing field of law and policy that's long been left to corporate governance."
For oil companies, that's risky business.
---
Essential news from The Times
Still more drilling: BP announced it would reverse plans to reduce oil and gas production in the coming year. It will now increase investments in fossil fuels.
Russia's oil: The country has managed to increase output through 2022. But restrictions on trade have forced it to offer increasingly large discounts to a shrinking pool of buyers.
Reducing reliance on China: The Energy Department announced a $2 billion loan to help a Nevada company expand production of components for electric car batteries.
Towers of pigs: High-rise hog farms have sprung up across China to reduce the country's dependence on imports.
South Africa's energy crisis: Aging coal-fired stations are causing daily power failures. A plan to introduce renewable energy has produced few visible results.
Look good, feel good: Going vintage, renting or just digging into your own wardrobe are the most sustainable ways of dressing for a fancy party. Some celebrities are doing it, too.
---
Got backup power? Share your thoughts.
Our friends in the Times business section are trying to better understand what steps people are taking to keep the lights on during power failures, and they're especially interested in hearing about backup generators, solar panels and batteries. They plan to use reader responses for a future article. (If they select yours, they'll contact you before publishing.)
---
Before you go: Who's mom's very special boy?
Fully grown male orcas are some of the planet's fiercest hunters. They're wily, streamlined torpedoes that can weigh as much as 11 tons. Yet in at least one population, these apex predators struggle to survive without their mothers, who catch their food and even cut it up for them. According to a recent study, that prolonged feeding carries huge costs for mother whales.
---
Correction: The Jan. 17 newsletter described incorrectly the way residents of Yarentaro, in the Ecuadorean Amazon, get water. Most is drawn from a nearby river, but some is collected from rainfall; the river is not the community's sole source of water.
Thanks for being a subscriber. We'll be back on Tuesday.
Manuela Andreoni, Claire O'Neill and Douglas Alteen contributed to Climate Forward. Read past editions of the newsletter here.
If you're enjoying what you're reading, please consider recommending it to others. They can sign up here. Browse all of our subscriber-only newsletters here.
Reach us at climateforward@nytimes.com. We read every message, and reply to many!
Note: You can use @chatbot mention tag to interact with ChatGPT language model in comments. Neither your comment, nor the generated responses will appear in "Comments" or "News & Views" streams.