THE AMERICA ONE NEWS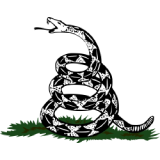 Dec 11, 2023  |  
0
 | Remer,MN
Sponsor: 
WISH-TEXT.COM
 Personalized AI Greeting and Sympathy Cards for the Social Media.
Sponsor: 
WISH-TEXT.COM
 Personalized AI Greeting and Sympathy Cards for the Social Media.
---
---
MIAMI — The Yankees used an opener for a third straight game Saturday, but this was more than just a one-off for Michael King.
Because of their bullpen getting stronger and their rotation getting weaker over the last two weeks, the Yankees were hoping to use Saturday — when King opened ahead of Jhony Brito — as a jumping-off point for King to stretch out his workload over the final two months of the season.
That is not to say that King, a former starter, is fully returning to a starting role.
There is not enough time left in the season for the reliever to build up properly to a starter's workload and manager Aaron Boone cautioned that the Yankees may also still need King to come out of the bullpen in a high-leverage situation every now and then.
But the Yankees are at least going to see if King can start to offer more length than the two-or-three-inning relief appearances he has often given them this season.
Michael King is getting a chance to stretch out as a starter the rest of the season.
Robert Sabo for the NY Post
"Just feel like with some of our injuries, potentially a chance to stretch him out a little bit," Boone said Saturday before the Yankees continued their series with the Marlins at loanDepot Park.
"If things go well and he's able to give us a few innings and 40 pitches [Saturday], he could be back in the mix three or four days from now. You probably can't get him totally built up, especially with how we're going to need him on a given day. But certainly trying to keep it in play."
As recently as two weeks ago, the Yankees had finally gotten to a point where they were comfortable using King on back-to-back days for the first time this season after he fractured his elbow last July.
But in those two weeks since, the Yankees have lost Nestor Cortes (likely for the season) and Carlos Rodon to the injured list and Domingo German (for the season) to the restricted list while also adding Jonathan Loaisiga and Keynan Middleton to their bullpen.
With Randy Vasquez and Brito both summoned from Triple-A Scranton/Wilkes-Barre to join the rotation this weekend — both pitching behind openers — in place of Rodon and Cortes, and Luis Severino struggling mightily, the Yankees are trying to give themselves another option in King.
"It could be something where we continue trying to build him up a little bit while also recognizing his importance [as a high-leverage reliever]," Boone said. "With Loaisiga coming back and Middleton being added to the mix, having a little more length there at the back end, it may allow for this role for Kinger."
Michael King has previously expressed a desire to return to being a starting pitcher.
Getty Images
King, who was a full-time starter in his junior year at Boston College and from 2017-19 in the minor leagues, has previously expressed interest in returning to a starting role at some point.
So when Boone informed him of the decision on Friday night, the right-hander was pleased.
"When I broached it to him, he was excited about it," Boone said. "Yeah, he's expressed that interest at different times going back to spring training, couple times this year, of, 'Hey, I can start, too.' He's just been so valuable.
"But as we've gotten some guys back to our bullpen and having some injuries in our rotation, it makes a little bit of sense to have him have some longer outings when he can."
Michael King has largely pitched two-or-three inning relief outings for the Yankees this season.
Charles Wenzelberg/NY Post
Asked whether King could potentially build up to around 60-70 pitches by the end of the season, Boone said "it depends."
"We could be in a need two or three days from now where it's putting out a fire in a game or in a big spot in a game, depending on what we used the day before," Boone said. "So we'll see. We'll keep it on the table and try to at least keep a good threshold buildup for him so that we can give him multiple innings on given days."