THE AMERICA ONE NEWS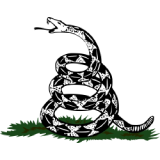 Nov 29, 2023  |  
0
 | Remer,MN
Sponsor: 
WISH-TEXT.COM
 Personalized AI Greeting and Sympathy Cards for the Social Media.
Sponsor: 
WISH-TEXT.COM
 Personalized AI Greeting and Sympathy Cards for the Social Media.
---
---
Aaron Boone may have to make tweaks to how he deals with umpires, but the Yankees manager insists he isn't going to change either. 
In his first public comments since he was suspended for Friday night's loss to the Padres along with an undisclosed fine following his third ejection in 10 games, Boone said he was caught off guard by MLB's decision and isn't going to let it take away from how he manages. 
"I'm not going to change," he said on Saturday before the Yankees faced the Padres again in The Bronx. "Even though I have been kicked out of a lot of games, a lot of them I make it through, too. Maybe just being better at knowing where that line is. Again, a couple of these I don't necessarily think I should've been tossed. I'll be mindful of it and try to stay in games while fighting for what I think is important and keeping an edge when I walk out there."
Boone spoke with Mike Hill, the senior vice president of on-field operations for MLB, a few times between his ejection from Thursday night's loss to the Orioles and the announcement of the suspension.
Aaron Boone was ejected from a game against the Orioles on May 25.
Robert Sabo for NY Post
Aaron Boone argues with first base umpire Chris Guccione
Getty Images
MLB said he was suspended due to "his recent conduct toward Major League Umpires." 
"There seemed to be a bit of a change in direction there," Boone said, referring to the statement. "But I got kicked out a few times in a week. I don't want that, certainly they don't want that. Just kind of move on from it."
In the most recent ejection, Boone was thrown out by home-plate umpire Edwin Moscoso for arguing balls and strikes in the middle of the third inning.
He felt the hook was unwarranted and got into Moscoso's face.
During the exchange, Boone may have gotten some spit onto Moscoso's face.
The umpire walked away from Boone and crew chief Chris Guccione stepped in between the two to prevent any further incident. 
Boone leads all managers with four ejections this season.