THE AMERICA ONE NEWS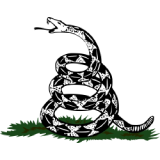 Dec 3, 2023  |  
0
 | Remer,MN
Sponsor: 
WISH-TEXT.COM
 Personalized AI Greeting and Sympathy Cards for the Social Media.
Sponsor: 
WISH-TEXT.COM
 Personalized AI Greeting and Sympathy Cards for the Social Media.
---
---
A Wyoming music teacher pleaded not guilty this week to a child endangerment charge in connection with an 11-year-old student's suicide. 
Amelia Giordano, a music teacher at Carpenter Elementary School, in southeast Wyoming, was slapped with the misdemeanor charge last month by the Laramie County District Attorney's office after fifth-grader Paul Pine hanged himself on a bathroom stall coat rack in January — despite school staff being instructed to monitor him in the restroom — the Wyoming Tribune Eagle reported. 
She entered her plea Thursday in Cheyenne Circuit Court.
In October, Pine, who had struggled with reading and fell behind at school, told his mother, Chandel Pine, 34, that he planned to kill himself in the school's bathroom.
Chandel Pine said that her son went on an extended leave of absence for in-patient treatment afterward, and she alerted Carpenter Elementary administrators about her son's mental health issues. 
Music teacher Amelia Giordano allegedly left Pine unattended in a bathroom stall for 17 minutes.
amelialoren222/Etsy
Pine's mother said that safety plans were put in place afterward, with the principal instructing all staff to not let any fifth-graders go to the restroom unattended.
Despite the safeguards, Giordano, 30, left the boy alone in a bathroom stall alone for at least 17 minutes, only checking into boys' bathroom through a propped open door every few minutes, Chandel Pine said, citing surveillance video of the incident.
"The surveillance footage showed her just being irritated that he wasn't answering," Chandel Pine told The Post.
"The surveillance footage shows her rolling her eyes, putting her hands on her hips, as if irritated. "
"All the while, Paul was dead in the bathroom."
Pine had previously said he planned to kill himself in the school bathroom.
Chapel of the Chimes Funeral Home
When Pine didn't show up to his homeroom class, the teacher went looking for the him and discovered her student in the bathroom.
She alerted the school's principal, who began administering CPR on Pine until a helicopter arrived to take him to Cheyenne Regional Medical Center's emergency room, where he died three days later. 
Giordano faces up to a year in jail and $1,000 in fines if convicted. 
She is currently listed as the music teacher for the upcoming academic year at Carpenter Elementary.
"I do not think she should be a teacher," Chandel Pine said.
"Every other teacher in that building was able to keep him and follow that safety plan. 
Giordano did not immediately respond to a request for comment.