THE AMERICA ONE NEWS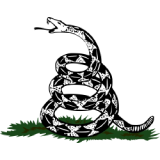 Dec 11, 2023  |  
0
 | Remer,MN
Sponsor: 
WISH-TEXT.COM
 Personalized AI Greeting and Sympathy Cards for the Social Media.
Sponsor: 
WISH-TEXT.COM
 Personalized AI Greeting and Sympathy Cards for the Social Media.
---
---
Have I got a deal for him!
Charles Barkley — the all-knowing, all-seeing, must-embrace media superstar with an admitted gambling problem — continues to take the dough to endorse anything, including his steady presence in ads encouraging young adults to invest their money gambling on sports — despite unspoken lousy odds.
In his latest series of come-ons targeting young male suckers, he pushes the idea that the road to riches is lined with parlay bets — twinning two bets (all of which have to hit) or more for greater payoffs. Getting just one or two or four "winners" out of five picks, pays the same — zilch, you lose.
The reason these ubiquitous, pro sports-certified operations are eager to sell parlay bets is that they're extra-sucker bets, difficult to win with undersized payoffs attached for the temporarily fortunate.
So here's what we're going to do. As a special offer to Sir Charles, I will book his parlay bets — and at a reduced vig, the percentage fee, normally 10 percent, to make a bet or applied to losing bets.
That's right, in exchange for all righteous sermons he has preached — his words carried by pandering, selectively blind, back-slapping media — I will offer Barkley just a 5 percent vig.
Charles Barkley
Getty Images
What does he have to worry about? By his own sales pitches, parlays are the way to score and score big. You can't lose! I'm here for you, Sir Charles.
Along the same line, the Athletics and the state of Nevada last week reached an agreement — not quite sealed — to relocate the team from Oakland to the gambling capital of the United Snake Eyes, Las Vegas.
Because nothing happens by accident, Bally's, which owns the Tropicana Las Vegas Casino Resort, out of the goodness of its do-the-numbers heart, has offered to donate nine acres of its nearby land to the A's stadium building project.
In other words, the A's will be MLB's first team fully predicated on feeding and being fed by the gambling industry, an industry totally reliant on customers losing their money.
And so, at a time when we've already seen many highly predictable sports gambling suspensions and firings as fueled by endless commercial prompts to "Get rich quick," MLB, under "Bottom Line" Rob Manfred, is in for the long run, fully invested in a business designed for investors to fail.
There's no shaming the shameless.
But I'll offer the same discounted parlay bets deal as I have for Barkley to Manfred. Come on fellas, put your money where your money is.
It's all a con:
In January, NBA superstar Stephen Curry and his wife Ayesha, an influencer, expressed their public dismay in an attempt to kill a plan to build a three-story townhouse community near their $30 million mansion in fabulous Atherton, Calif.
"Safety and privacy for us and our kids continues to be our top priority and one of the biggest reasons we chose to live in Atherton" complained the Currys.
Stephen Curry and wife Ayesha
Chris Pizzello/Invision/AP
The NBA this year will bestow its first ever Kareem Abdul-Jabbar Social Justice Champion awards for "pursuing social justice, and upholding the NBA's values of equality, respect and inclusion."
And, as announced last week, the inaugural award has been won by … Stephen Curry!
One wonders if he's also eligible for the Not in My Neighborhood medal. Or as Eastern European immigrant and movie mogul Sam Goldwyn is alleged to have said, "Include me out."
Reader David Distefano has another good question to which there is no good answer:
Why must TV choose to go low? Is there bonus money involved?
Wednesday, if you couldn't see or hear Anthony Rizzo hollering "F–k" on live TV, Amazon Prime Video showed it again in slow motion.
Does such chosen content stimulate ratings, inspire more "fans" to buy streaming subscriptions?
Justice remains selectively blind. And fair-minded people are sick of it:
Athletics broadcaster Glen Kuiper last week was fired for a clearly accidental and unintended on-air racial slip. In fact, he was speaking about his visit to the Negro Leagues Baseball Hall of Fame, an odd place for a racist to enter.
Kuiper suffered the same end as ESPN's veteran tennis analyst Doug Adler, who was fired for clearly not making a racial slip when he praised Venus Williams for her using the "guerrilla effect."
That Adler had volunteered to conduct tennis clinics for poor black kids made no difference, ESPN thoughtlessly decided that Adler had called Williams a "gorilla," thus is a racist.
So what, wonders reader Scott Wolinetz, do Kuiper and Adler have in common? His answer:
"Both," he wrote, "are not Robert Griffin III."
Griffin is the black ESPN football analyst who wasn't even publicly reprimanded after he accidentally spoke a slur for blacks on the air.
Help! Sunday, after Yankees reliever Albert Abreu struck out a Reds batter, play-by-player Justin Shackil said it was on a "98 mph sinker."
A 98 mph sinker? Is such a thing possible? Doesn't a pitch that sinks, by description if not definition, sink because to some degree it loses speed and even slightly succumbs to gravity?
It would seem that the only 98 mph sinker would be thrown straight down, near the pitcher's feet.
Why can't we just stick to the plain old fashioned terms such as "sweeper"?
Albert Abreu
Noah K. Murray-NY Post
NBC's Preakness presentation on May 20 didn't duck the overwhelming issue. There was a lengthy discussion about the spate of young thoroughbreds that lately had been euthanized.
One angle that went unexamined was breeding. How many of those horses were bred only for speed, their internal and external well-being sacrificed to greed?
How can greed, the worst and the most pervasive human factor now obvious in all of society, be eliminated, let alone reduced?
Fox's Mariners-Braves last Sunday treated viewers to 10 pitchers totaling 27 strikeouts. But it ran just 2:46, so baseball is fixed!
Reader Ken Ferber: "When I first heard that Jim Brown died, my first reaction was memories of Brown running over the Giants defense as described by Marty Glickman on WNEW-AM." Same here!
Ja Morant
NBAE via Getty Images
Reader Malcolm MacKinnon notes that during the track and field coverage of the Bermuda Games on NBC last Sunday, a commercial for a massage device appeared — an ad starring Ja Morant. And wouldn't you know it, the device appears very much like a handgun!
Everyone into the cesspool! Now SNY's Mets studio host Gary Apple is assigned to sell show-sponsored sports gambling, specifically, last week, a three-team parlay.
The ESPN Transparently Forced and Insulting Sell of the Week was won by … ESPN! Now that it has NHL rights, ESPN was eager to tether its PGA Championship coverage to its Stanley Cup coverage. Not that it does a particularly good job covering either sport.
Believe it or not, the Yankees and Mets are scheduled to play on their usual pay-TV networks Sunday. The Mets aren't scheduled to play Monday, a holiday.
Which late, legendary rocker was a classmate of Marv Albert's at Syracuse University? None other than the late, legendary rocker Lou Reed.