THE AMERICA ONE NEWS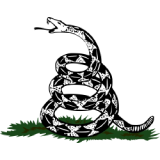 Dec 9, 2023  |  
0
 | Remer,MN
Sponsor: 
WISH-TEXT.COM
 Personalized AI Greeting and Sympathy Cards for the Social Media.
Sponsor: 
WISH-TEXT.COM
 Personalized AI Greeting and Sympathy Cards for the Social Media.
---
---
The ex-wife of a Bosnian bodybuilder and fitness instructor shared a final heart-wrenching Instagram post before she was brutally executed by her former husband.
Nizama Hećimović posted a tender photo of her young daughter's foot, saying that her child made the "future worth living for," before 35-year-old Nermin Sulejmanovic shot her dead on an Instagram livestream Friday in the northeastern Bosnian town of Gradacac, The Sun reported. 
"A baby will make love stronger, days shorter, nights longer, money less, home happier, clothes more shabby, the past forgotten and a future worth living for," Hećimović wrote in a caption accompanying the post.
The slain mother's sister shared a mournful tribute on Facebook after the fatal shooting, writing: "My beautiful darling, I still can't believe that this could happen. Your sister loves you the most." 
On Friday morning, Sulejmanovic informed roughly 12,000 viewers on an Instagram livestream that they were about to witness a murder. 
Hećimović said that her child made the "future worth living for."
Facebook/Nizza Hecimovic
"Look, when you're dealing with a wh–e who reports you to the police," he tells his viewers in the disturbing video, as a child can be heard crying in the background.
"Here, watch the murder live now, nice and easy … Are you watching?" Sulejmanovic says to the camera before firing a bullet into Hećimović's forehead.
The baby reportedly survived unscathed, but was found crying in a pool of blood.
Sulejmanovic then filmed two subsequent videos of himself on the run, informing viewers that he had killed two others off-screen, believed to be father and son Džengiz and Denis Onder, according to The Sun.  
Nermin Sulejmanovic livestreamed himself shooting Hećimović dead on Friday.
Facebook/Nizza Hecimovic
Sulejmanovic also managed to wound a cop, another man and a woman throughout Gradacac while avoiding police capture.  
When law enforcement located Sulejmanovic, he turned his gun on himself before being apprehended, police in the city of Tuzla said. 
"I have no words to describe what happened today in Gradacac," Bosnian Federation Prime Minister Nermin Niksic said following the shooting spree. 
Sulejmanovic went on to kill two others and injured three more before killing himself.
Newsflash
"The murderer took his own life in the end, but no one can bring back the lives of the victims."
Authorities did not reveal the motive for Sulejmaonvic's shooting spree, but said Hećimović had previously reported him for threats and violence.
Sulejmanovic, who had connections to a drug gang, had a rap sheet including drug smuggling and assaulting a police officer.
With Post wires.