THE AMERICA FIRST NEWS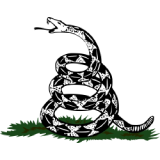 Oct 3, 2023  |  
0
 | Remer,MN
Sponsor: 
WISH-TEXT.COM
 Craft Personalized Messages With Ease! Wish It? Text It!
Sponsor: 
WISH-TEXT.COM
 Craft Personalized Messages With Ease! Wish It? Text It!
---
---
A pair of senior partners at the California-based mega-law firm Lewis Brisbois Bisgaard & Smith split from the company last month to build their own "compassionate" firm, but internal emails show they used wildly offensive and demeaning language — repeatedly referring to women as "c–ts" and a judge as "sugar t-ts."
Many of the shocking missives — exchanged between John Barber, 55, and Jeff Ranen, 45, and obtained by The Post from the pair's former firm — were also racist or anti-LGBTQ.
Before the two labor lawyers suddenly defected in May and took more than 100 Lewis Brisbois employees with them, Barber spent more than 25 years with the firm and Ranen worked there for 20.
Their rationale for leaving was to "build something that's reflective of our values and our beliefs," Barber told Above The Law.
"We wanted to lead with empathy, collaboration and compassion, to do it our way and not have any baggage," Ranen told the Los Angeles Business Journal about the formation of Barber Ranen.
But emails from their time at Lewis Brisbois ­– which were redacted to remove any specific client information before being viewed by the Post – raise serious questions about the virtue-signaling.
"Kill her by anal penetration," Barber emailed Ranen in June 2012, reacting to an overtime request from another Lewis Brisbois attorney. On at least three occasions, Ranen described female attorneys as "c–ts."
"Kill her by anal penetration," John Barber said in reaction to an overtime request from a Lewis Brisbois employee.
In a March 2022 missive, a Los Angeles judge was described as "sugar t-ts." when Barber joked about how the judge liked to be addressed.
In a November 2012 note, Ranen noted to Barber that another partner has "huge t–s." That female partner has since decamped to Ranen and Barber's new firm.
In November 2013, Barber was told by a Lewis Brisbois partner that people were upset during a mediation because of a witness' frequent use of the N-word.
"She doesn't want the word n—-r used in her presence. She claims it was used with great liberality, unnecessarily so… and she found it very offensive," the partner emailed him.
Barber responded snidely. "Got it. N—r. Don't use." He spelled the slur out in full.
In October 2012 Barber responded to an email about attending a baby shower with the subject line "N—r" — again spelled out in full.
John Barber jokes about a calling a female judge "sugar tits."
On May 31, 2020 — just days after the death of George Floyd — Ranen emailed Barber, "F–king looters came within a mile and a half. I can't even imagine what it was like living in Larchmont [Los Angeles] in 1992 when the savages decimated Koreatown."
Barber responded: "Just to illustrate my enlightenment . . . As buildings burned within a mile or so that night, we had a party, got wasted, and yelled inappropriate things from the balcony."
In June 2012, Ranen wrote to Barber, "Gypsy is my new word to describe about half of the minorities in California."
The partners made frequent use of the word f—-t and other anti-LGBTQ slurs as well.
"Don't be a f—t," Ranen responded to a partner testily in April 2015. "What's this f—t's problem," he emailed another colleague in November 2014, asking of a rival attorney.
John Barber and Jeffrey Ranen sent racist emails shortly after the death of George Floyd.
Barber and Ranen went on a crude back and forth about an unnamed attorney from Mintz, another law-firm, in March 2008. In their exchange they mocked his past service in the Israeli Defense Forces.
"He's a f-g. Israeli Defense Force hand-to-hand combat instructor? Yawn. I'll kick his ass," Barber wrote to Ranen.
Ranan replied, "his bio gave me a stiffy. Does that make me a homo?"
Later on Ranen made fun of Barber for using the expression "oh snap" — noting that he wasn't sure if "that makes you more akin to a tween or a fudgepacker."
Critics ripped the two men's behavior and the firm's hypocrisy.
"Though they may pretend to have founded their new firm in pursuit of 'empathy and compassion,' it is beyond any doubt that they are incapable of doing so," civil rights activist Al Shaprton told The Post. "I am calling on The State Bar of California to conduct a full review of their character and licenses to practice law. Though these emails alone are beyond sufficient to question Barber and Ranen's integrity, it is easy to imagine they are just the tip of the iceberg of their intolerance toward communities of color, women and the LGBT community."
John Barber casually used the N-word in work emails.
Lewis Brisbois has more than 1,600 attorneys working in offices around the world including one on Water Street in downtown Manhattan.
A Diversity, Equity and Inclusion mission statement on their website touts the firm's commitment to diversity hires.
In a statement to The Post, the company said they were "shocked" by the behavior of the former partners and promised a probe:
"Following their departure from our firm, a complaint was lodged against John Barber and Jeff Ranen to a member of our management committee. In keeping with our firm's policies and our responsibility to our personnel, an investigation was undertaken and the firm was shocked to find dozens of emails between John Barber and Jeff Ranen containing highly inappropriate and offensive content.
"The firm is continuing to conduct a broader review of the behavior and conduct of John Barber and Jeff Ranen. We are deeply troubled by their use of prejudiced language and racial and cultural slurs aimed at colleagues, clients, attorneys from other firms, and even Judges," the company said.
Barber and Ranen did not return multiple messages seeking comment.
Note: You can use @chatbot mention tag to interact with ChatGPT language model in comments. Neither your comment, nor the generated responses will appear in "Comments" or "News & Views" streams.