THE AMERICA FIRST NEWS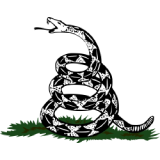 May 29, 2023  |  
0
 | Remer,MN
AM1.NEWS
The American Majority
The go-to-site for the news WE read. @am1_news
The go-to-site for the news WE read. : Created and operated in USA. Contact : support@am1.news : @am1_news
AM1.NEWS: The go-to-site for the news WE read : Contact: support@am1.news : Twitter @am1_news: The Internet of Us™ : AM1.NEWS
---
---
For years, seeing the words "video game adaptation" attached to a film or television show inevitably felt like a warning. 
Until The Last of Us. 
Based on the hit video game from developer Naughty Dog and distributed by Sony, HBO's nine-episode drama was an instant success when it debuted in January, earning rave reviews and the second highest ratings for a series premiere since 2010 with 4.7 million viewers across HBO and HBO Max. 
In fact, The Last of Us only grew more popular in the weeks after launch, notching higher ratings to reach 7.5 million viewers by the fourth episode.
In the hands of series creators Craig Mazin (Chernobyl) and Neil Druckmann (a co-creator of the original game), the show deftly balances the original, action-packed source material with the narrative nuance afforded by serial TV. Along the way, the show has not only grabbed audiences, but provided a winning template for other game franchises to follow. 
It hasn't always been this way.
From 1993's notoriously reviled Super Mario Bros. live-action movie to last year's disastrous Netflix version of Resident Evil, game adaptations have failed to replicate what fans loved most when they held a controller in their hands. 
In "The Last of Us," Pascal plays Joel — a hardened survivor of the fungal pandemic who is tasked with transporting Ellie (played by Bella Ramsey) across the country.
Getty Images for Disney
In a sense, these early efforts were almost doomed to fail. "The executives, producers, writers, and directors were often not gamers themselves," says Keith Calder, executive producer of Starz's Blindspotting and the Oscar-nominated film One Night in Miami.
"Often some or all of the key decision makers…did not view video games as creative works of intrinsic merit, but rather a way to cash in on popularity in youth culture," says Calder. 
But Mazin and Druckmann never saw The Last of Us as a cash grab. Instead, they wisely stayed loyal to the game while expanding on themes or characters with clear dramatic potential.
Consider the highly acclaimed third episode, "Long, Long Time," which took a pair of supporting characters from the game and gave them rich, LGBT-themed backstory that became a viral sensation.
In the show, Ramsey (above), appears to be one of the only people exposed to the fungal infection who is not overcome by it — she may hold the key to saving humanity.
FilmMagic
Leonard Chang, an executive producer on FX's Snowfall and writer on Justified, notes how television – far more than movies – allows for this type of interpretive flexibility.
"Long-form storytelling can take more time with diversions, flashbacks, secondary and even tertiary characters," he says; finding space for "Long, Long Time's" heartbreaking Gay love story "would be very difficult to shoehorn…into a two-hour film."
Show creators Neil Druckmann and Craig Mazin (r) succeeded with 'The Last of Us' where other game adaptations have failed by treating the source material more as an inspirational novel than must-follow bible.
FilmMagic for HBO
The Last of Us is based on the hit 2013 game about a post-apocalyptic journey taken by a smuggler named Joel (Pedro Pascal in the show) and a girl named Ellie (Bella Ramsey in the show), who may be the key to saving humanity from ravenous, fungus-infected zombies.
Greenlighted by HBO in November 2020 and filmed in Alberta from July 2021 to June 2022, the nine-episode first season concludes tonight, March 12th, and a second season has already been approved by HBO. 
Asad Qizilbash, Head of PlayStation Productions, the subsidiary of Sony Interactive Entertainment that handles film and TV versions of Sony games, and an executive producer on The Last of Us understands what made the show work so well. "The world, story and characters of the game were already so rich, emotional and well fleshed out," he explains to the Post.
And Like Chang, Qizilbash says translating this world over multiple hours for the small screen allowed The Last of Us to succeed where far more limited game-to-film adaptations (like Super Mario Bros.) had failed.  
By taking this literary light touch, the show's creators were able to focus on minor plot-lines and back characters and give them dramatic new life, such as in the now iconic third episode, which highlighted the romantic relationship between two Gay survivors.
Warner Bros. Discovery/ HBO
"In games you are telling a story over 15+ hours, so trying to squeeze that story into a 120-min movie, and tell it well, is really challenging," he says. "Because of the amount of time we have to tell a story through TV, we can dive more into characters and side-stories."
Beyond the series' sheer run time, The Last of Us, says veteran games journalist Alex James Kane, also succeeded because its writers and producers aimed for an audience far broader than just gamers.
"You can imagine somebody without any knowledge of [The Last of Us game] taking a chance on it and just falling in love with the characters," says Kane. "It doesn't feel like a video-game adaptation; it just plays like a solid horror epic."  
The writers of The Last of Us also made sure to never talk down to their viewers. Video game adaptations are often made to replicate the experience of "playing" something. Clumsy and inelegant, the resulting productions fail to either impress gamers nor attract non-gamers. 
One of the first video-game-to-movie adaptations 'Super Mario Bros.' debuted back in 1993 and failed to capture the charm or audiences of the now legendary game.
©Buena Vista Pictures/Courtesy Everett Collection
But The Last of Us succeeds because it never feels like it's trying to be a "game." It's a drama that's taken a light hand with its source material, treating it more like an inspirational novel than sacred screed. And this sense of literary experimentation influences every episode. 
Can the same thing happen with other games? The industry certainly hopes so. 
For one thing, there's big money in video games. According to industry data, Americans spent $55 billion on video game products in 2022 alone. A massive library of existing content is already waiting for Hollywood to come calling.  
'Resident Evil' from 2002 was more successful than 'Super Mario Bros.' thanks to the broad appeal of star Milla Jovovich. The movie spawned a six-flick franchise.
©Columbia Tristar/Courtesy Everett Collection
"Once Star Wars and Archie Comics and Batman are all spoken for, video games are the next logical thing. Everyone knows what Grand Theft Auto is; everyone knows Skyrim," says Kane.
Still, it will take money to make money: while exact numbers remain elusive, The Last of Us likely cost at least $5 million per episode to produce, higher than even Game of Thrones. 
Nonetheless, those eyeing the success of The Last of Us will need to invest in the right people at a moment when the entertainment industry is being battered by austerity measures. "I hope the…networks and streamers will trust top-tier creative talent with running those shows. But that's a taller ask," Calder adds.
Despite early duds like 1999's bomb Wing Commander, there's signs that the next generation of video-to-screen adaptations could actually resemble the first. Indeed, one of the best-known titles in gaming history, Tomb Raider is set for a third round of adaptation.
Angelina Jolie in 2001's 'Lara Croft: Tomb Raider," the first of the two 'Tomb Raider' movies in which she starred. The film series is one of the few to be based on video games that managed to score big.
©Paramount/Courtesy Everett Collection / Everett Collection
Launched back in 1996, the massive game series has been interpreted by two actresses on film—first in 2001 and 2003 with Angelina Jolie and then in 2018 with Alicia Vikander. Now it is being rebooted by Amazon Studios featuring Emmy-winning Fleabag star and creator Phoebe Waller-Bridge.
The co-star of the upcoming Indiana Jones and the Dial of Destiny, Waller-Bridge brings a level of gravitas and likely creative control that could elevate Tomb Raider to Last of Us -levels of sophistication. There are also reports that the show may include a tie-in video game and even a movie.
Prime Video is also working on a series based on the hit Fallout, a 10-game franchise that debuted in 1997 and has sold millions of copies.
So well-received was Jolie in 'Tomb Raider' that a third movie, simply called 'Tomb Raider,' was released in 2018 starring Swedish actor Alicia Vikander. A third iteration is now in the works for Amazon Studios starring Emmy-winning 'Fleabag' star and creator Phoebe Waller-Bridge.
©Warner Bros/courtesy Everett Collection / Everett Collection
Yet another post-apocalyptic drama, Fallout features a particularly cinematic retrofuturist aesthetic. Helmed by Westworld showrunners Lisa Joy and Jonathan Nolan , Fallout is certain to be ambitious; the cast includes Twin Peaks-vet Kyle MacLachlan. 
Of course, the future for the game-to-TV pipeline will be dominated by Sony. The studio solidified its industry status with the establishment of PlayStation Productions in 2019, which created a pipeline that its competitors have yet to fully replicate.
Companies like Activision and Ubisoft have launched media divisions, but they inevitably end up selling their content to established studios or networks to develop. With PlayStation Productions, Sony maintains a type of creative control over the adaptation process that is already yielding hits – as evidenced by The Last of Us.   
A scene from the video game "God of War," one of the most successful games in Sony history which is also being turned into a tv series for Amazon.
Santa Monica Studio
Up next for Sony is the hit gaming series God of War – whose 2022 installment God of War: Ragnarok became the company's fastest-selling PlayStation exclusive ever.
For decades, God of War was in a sort of development limbo with a big screen adaptation first revealed in 2005 and writers announced in 2012. But production never began and by 2021, the film appeared dead. 
But late last year, the series was officially announced on Amazon with acclaimed writers Mark Fergus and Hawk Ostby of sci-fi show The Expanse, attached to the series.
The success of The Last of Us could very well push the scribes even further in their quest to bring the saga of the mythological warrior Kratos to life. 
Amazon is also behind the adaptation of the hit 'Fallout,' a 10-game franchise that debuted in 1997 and has sold millions of copies.
Bethesda Game Studios
Sony has also partnered with Netflix to develop the series Horizon 2074, which is based on Horizon, an action franchise that's released a trio of acclaimed games since 2017's launch title Horizon: Zero Dawn. 
Qizilbash admits to already taking "so many lessons" from The Last of Us that could impact these projects. Chief among them, the importance of "tak[ing] creative risks – some of my favorite moments in The Last of Us show were not taken directly from the game, but additive," he says.
The video game "Bioshock" is another gaming series that is being adapted, in this case for the big screen.
2K Games
Meanwhile, NBC's Peacock streaming platform could also emerge as a strong game-to-television force with the premiere of this year's Twisted Metal.
Shot last summer with a likely 2023 release, Twisted Metal games are centered around chaotic, driving simulation set-ups certain to evoke Mad Max-styled lunacy on the small screen. Anthony Mackie, Stephanie Beatriz, and Will Arnett will star. 
As for non-Sony properties, Mass Effect is an incredibly deep game franchise that has already seen a series of tie-in novels, comic books and even an animated film.
NBC's Peakcock streaming platform is set to release a television show based on the the hugely-successful game "Twisted Metal." The series will star Will Arnett and Anthony Mackie/
SONY
Warner Bros. tried to make a live-action film for years, but it fell apart because of the difficulty in adapting its free-wheeling universe into a single cohesive story. Broadcasting on Amazon will inevitably make this process easier.  
Shows like Mass Effect and Twisted Metal are actually just the tip of the iceberg. There are movies based on the games Bioshock, Death Stranding, Metal Gear Solid, Just Cause, and Ghost of Tsushima in various stages of production, while Assassin's Creed, Devil May Cry, Gears of War, and Alan Wake are potentially being developed for TV. 
Pascal and Ramsey contend with life amid zombie humans and survivor bandits in 'The Last of Us,' whose nimble use of its video game source material has not only captured viewers' hearts, but provided a winning blue print for future such adaptations.
While The Last of Us has clearly impacted how studios develop television, it could also change the way developers create games themselves.
Narratives might become more streamlined while endless action scenes could be reduced in an effort to better set them up for television down the line. 
"I think people can [now] see the potential of their games reaching broader audiences through TV and films," says Qizilbash, "so games [will be seen] as global entertainment franchises versus just a single video game release." 
Brian Tallerico is Managing Editor of RogerEbert.com and President of the Chicago Film Critics Association
Note: You can use @chatbot mention tag to interact with ChatGPT language model in comments. Neither your comment, nor the generated responses will appear in "Comments" or "News & Views" streams.