THE AMERICA ONE NEWS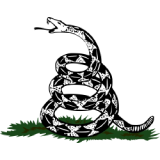 Dec 11, 2023  |  
0
 | Remer,MN
Sponsor: 
WISH-TEXT.COM
 Personalized AI Greeting and Sympathy Cards for the Social Media.
Sponsor: 
WISH-TEXT.COM
 Personalized AI Greeting and Sympathy Cards for the Social Media.
---
---
Trouble follows Novak Djokovic around like a puppy.
At the French Open last week, the 36-year-old Serb courted controversy when, after his victory over Aleksandar Kovacevic, he grabbed a pen and wrote (in Serbian) on the lens of a TV camera: 'Kosovo is at the heart of Serbia, stop the violence' — a nationalist message at odds with Kosovo's claim as an independent state and on the very same day that Serbians clashed with Kosovo's police and NATO-led peacekeepers in northern Kosovo.
Cue outrage.
In an ideal world, of course, sport and politics would never mix but that's like trying to take the egg out of an omelet – impossible and, for that matter, entirely pointless.
While Djokovic's actions at the French Open drew widespread criticism, it was just another incident on an increasingly long rap sheet for the tennis superstar.
While be may be on the verge of becoming the greatest men's tennis player of all time, Djokovic cannot give up his controversial antics, such as writing a nationalist Serbian message on a the lens of a TV camera last week.
REUTERS
In January 2022, for example, he was deported from Australia ahead of the Australian Open, after his staunch anti-COVID vaccination stance prevented him from competing and his claims of a medical exemption were dismissed.
In 2020, meanwhile, he was thrown out of the US Open for smashing a ball into the throat of an unsuspecting lineswoman, hospitalizing her and earning himself a disqualification in the process
Ballboys have been bawled at. Racquets have been hurled. There have been strops, f-bombs and feuds with umpires. Djokovic has also mastered the art of gamesmanship, according to fellow players. 
A shot from an Emirates airplane carrying Djokovic back to Belgrade from Australia after he was denied entry for failing to comply with Covid vaccination requirements in 2022.
AP
Take the 2020 French Open, where Carreno Busta was leading the quarter-final match against Djokovic before the Serb called a medical time-out, disrupting the Spaniard's momentum. 
But suddenly feeling better, Djokovic returned for the win. "Every time a match gets difficult, he seeks medical attention," grumbled Busta.
Former world number one, Andy Roddick, was less diplomatic before their match at the 2008 US Open, saying Djokovic had seemed to "overcome two hurt ankles as well as a back (injury), and a rib and a cramp, bird flu, anthrax, SARS, common cough and cold" in his previous game.  "He's either quick to call the trainer or he's the most courageous guy of all time," Roddick declared. 
In 2020, Djokovic was kicked out of the US Open after one of his serves saw the ball hit a lines-woman in the throat.
Getty Images
The net result, as the chorus of boos greeting him in Paris have proved this week, is that Novak Djokovic's popularity appears questionable (at best). 
But how tennis needs him.
The trouble with Djokovic, though, is that he's on the verge of becoming the greatest male player of all time. If he wins the French Open this weekend, it will be his 23rd Grand Slam singles title – more than any other man in history.
Martina Navaratilova (l) and Chris Everett at the French Open in 1986; their rivalry made '80s tennis some of the most gripping in history.
Getty Images
There's no disputing the continued brilliance of Djokovic's performance. But beyond that, he's also the kind of player professional tennis requires right now to keep it interesting.
I mean, look at Wimbledon, which is so sleepy the crowd actually applauds the line technology machine that determines whether a ball is in or out. Exciting, huh?
Yes, you don't have to do much to be labeled a 'character' in tennis. Similarly, you don't have to do much to become the villain of the piece either.
Bjorn Borg (l) congratulates John McEnroe for his win at the 1981 US Open; the duo were also some of the fiercest rivals in tennis history.
Bettmann Archive
And no character feels more interesting— or, yes, irritating — than Novak Djokovic. Especially as Roger Federer has hung up his racquet and Rafael Nadal is sidelined with injury and his race all but run.
After all, for so long Djokovic has been the Goldfinger to Federer's James Bond, the Darth Vader to Nadal's Obi Wan Kenobi.
And it's that kind of intense rivalry that tennis thrives on.
Imagine Bjorn Bjorg never playing John McEnroe?  Or Chris Evert without Martina Navaratilova on the other side of the net?
It's what makes sport what it is.
You need a polarizing presence, a player who fans want to lose more than they want the other one to win. Both magnificent and maddening, that presence today comes down to Djokovic. 
Of course, many in pro tennis believe that Djokovic gets away with more than his contemporaries simply because he's so good. 
When Djokovic was disqualified from the US Open in 2020 for hitting the line judge, for example, Australia's Nick Kyrgios – perhaps the baddest of all the game's bad boys – launched a poll on Twitter, asking his followers how long he would be banned for if he had behaved like Djokovic, giving options of five, 10 or 20 years.  More than 200,000 votes were tallied and over 51% of respondents decided that 20 years would be most likely. 
But it's easier to clamp down on lower-ranked players for contraventions — they don't attract a fraction of the media coverage as Djokovic. Just look at the wall-to-wall analysis of his legal fight and subsequent deportation from Australia in 2022.
Djokovic used to have competition as tennis' most-interesting player from Roger Federer (l) and Rafael Nadal. But Federer has retired and Nadal is currently off the court owing to injuries.
Getty Images
In the wake of that debacle down under, Djokovic's former coach, Boris Becker, was asked in a BBC interview why people still didn't warm to the Serb. 
"He's not for everybody – I get it," replied the three-times Wimbledon champion. "[But] you cannot make people love you."
Maybe we should all try a bit harder.