THE AMERICA FIRST NEWS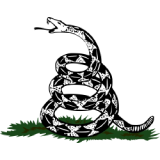 May 28, 2023  |  
0
 | Remer,MN
AM1.NEWS
The American Majority
The go-to-site for the news WE read. @am1_news
The go-to-site for the news WE read. : Created and operated in USA. Contact : support@am1.news : @am1_news
AM1.NEWS: The go-to-site for the news WE read : Contact: support@am1.news : Twitter @am1_news: The Internet of Us™ : AM1.NEWS
---
---
If you need a reminder about why the First Amendment is so important, consider what the world looks like without these kinds of constitutional protections. 
A man in the Czech Republic faces criminal charges for attending an anti-government rally while wearing a shirt and a backpack festooned with a forbidden symbol: the letter "Z." Why a "Z," because the letter is understood as a sign of support for Russia's brutal assault on Ukraine, and the emblem of the Wagner Group, Russian mercenaries who are leading that criminal enterprise at the behest of Vladimir Putin. 
That kind of advocacy is morally grotesque and reprehensible—which is why the "Z" has become to the Ukraine conflict much like the swastika was to the Nazis.
Still, both the Z and swastika would be protected by free speech here in the United States, where we have a Bill of Rights that shields morally grotesque and reprehensible language as part of our nation's larger commitment to defending political speech.
The Czech Republic is not some authoritarian backwater — it is a robust liberal democracy.
Even more so is Germany, where the government outlaws political parties advocating verboten ideas ranging from anti-Semitism to extreme nationalism to Soviet-style communism.
So in Austria, where you can be put in prison for selling someone a prohibited political book.
Much like the swastika during Nazi Germany, the "Z" (above) has been associated with the worst excesses of Vladimir Putin during Russia's ongoing invasion of Ukraine. In some European nations, displaying the "Z" has become a crime.
AFP via Getty Images
Without the constitutional framework we enjoy in the United States — and without the national commitment to free speech that makes the First Amendment something more than a parchment barrier to censorship — even the liberal democracies of Europe end up with narrow limitations on expression. 
The result is systems that are much more like what one would see in semi-autocracies such as Turkey or India, where the leader of the opposition party, Rahul Gandhi, has just been sentenced to two years in prison and ejected from parliament for making a joke about the surname of the prime minister, the increasingly dictatorial Narendra Modi. 
The law under which that Czech protester was convicted forbids expressions denying genocide or approving of it.
Like many similar laws throughout Europe, it is rooted in post-Holocaust reforms based on the German idea of "streitbare Demokratie" or "militant democracy," which holds that liberal democracies are entitled to behave in illiberal and anti-democratic ways in order to suppress those who reject the fundamentals of free and democratic societies. 
Indian politician Rahul Gandhi was recently sentenced to two years for making fun of someone's name — which is considered a crime in India where names are often associated with caste or ethnic affiliation. He is appealing the sentence.
REUTERS
The Indian law under which Gandhi was convicted is similar, making it a crime to defame a community or a caste as a whole. ("Modi" is a surname that indicates membership in a particular community.)
As these cases show, it is all too easy to stretch such well-intentioned laws for political convenience: In the Czech Republic, the protester was in effect convicted for the crime of disagreeing with his government's foreign policy, albeit in an ugly and stupid way; in India, the leader of the opposition was convicted for, well, being the leader of the opposition. 
Without approving of the censorship, one can understand how these policies took hold in Germany, Austria, and other places that suffered under the Nazi jackboot.
It is less easy to understand how this kind of thinking has caught on at Stanford law school or at Yale.
A similar sense of cultural control is being played out here in the US where once sacred totems such as freedom of speech are being quashed by social-justice warriors — as evidenced by the attempted silencing of Judge Kyle Duncan (above) at Stanford University last month.
Vimeo / Ethics and Public Policy Center
But the worst European intellectual contagions have always found their way into the American political bloodstream through the open sore that is campus culture. 
And so we find Stanford students — and administrators — invoking a kind of illiterate "streitbare Demokratie" justification for shouting down Kyle Duncan, a federal judge who had been invited to speak at the law school.
Protesters charged the judge with attacking "basic rights for marginalized communities," while the school's diversity dean charged that allowing the judge to speak constituted "harm" in and of itself. 
Keep up with today's most important news
Stay up on the very latest with Evening Update.
Similar episodes have played out on campuses from Yale to Berkeley, where speakers with unpopular and nonconforming ideas have been chased off campus (at times with violence) or simply forbidden to appear and speak.
Some of those speakers were indeed controversial, Ann Coulter being one, but Yale students also attempted to shut down a seminar on free speech.
Workers at businesses ranging from Google to burrito shops have been fired for giving voice to unpopular thoughts.
Amazon has been bullied into banning books critical of transgender ideology by activists who claim that such books promote "trans genocide." 
What happens on campus soon happens everywhere else. And so the same arguments are being deployed in the service of radically illiberal and antidemocratic proposals: taking Fox News and other conservative media off the air, declaring the Republican Party a terrorist organization, using national-security measures against it, or even prohibiting the party itself in much the same way the German government prohibits neo-Nazi parties.
Cable news networks, talk radio and the GOP may have real problems, but giving Washington the power to censor the media or prohibit political parties would hardly make the country free or more democratic: It would simply codify the worst illiberal and antidemocratic instincts in our politics and create vast new legal powers to be abused by Democrats or Republicans — whichever party happens to be in power.
Under pressure from pro-trans activists, Amazon has banned books that they believe are critical of transgender identities — criticism that some activists equate to "genocide."
AP
That isn't some remote, dystopian possibility — it is precisely where the kind of thinking we see at Stanford today reaches its logical conclusion. 
There is much to admire about the European model of politics and government, but its lack of free-speech rules and a free-speech culture is not one of them.
And for progressives who savor the opportunity to suppress the news – if not the Republican Party – bear in mind: Republicans control the House of Representatives today and may control the Senate soon; Donald Trump was president of the United States before and maybe again; if not Trump, then perhaps Ron DeSantis.
But they also might not, which is why the arguments you make today — and the free speech you so aggressively claim to cherish –  could easily be used against you tomorrow.  
Note: You can use @chatbot mention tag to interact with ChatGPT language model in comments. Neither your comment, nor the generated responses will appear in "Comments" or "News & Views" streams.