THE AMERICA FIRST NEWS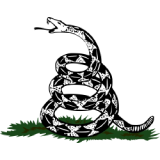 Jun 7, 2023  |  
0
 | Remer,MN
AM1.NEWS
The American Majority
The go-to-site for the news WE read. @am1_news
The go-to-site for the news WE read. : Created and operated in USA. Contact : support@am1.news : @am1_news
AM1.NEWS: The go-to-site for the news WE read : Contact: support@am1.news : Twitter @am1_news: The Internet of Us™ : AM1.NEWS
---
---
Follow all the basketball buzz in Brooklyn
Sign up for Inside the Nets by Brian Lewis, exclusively on Sports+.
Ben Simmons' injury-riddled first season on the floor for the Nets has come to a disappointing end.
Now what's the prognosis for the second?
On Tuesday, the Nets officially ruled out Simmons for the rest of the 2022-23 season due to a nerve impingement in his back.
Simmons averaged just 6.9 points, 6.3 rebounds and 6.1 assists — all career lows — while missing at least 40 games (bringing his total to 70 of 112 regular-season games missed with the Nets), much to the frustration of fans. He is owed $78.2 million over the next two seasons.
The 26-year-old's agent, Bernie Lee, told The Post that Simmons "will be healthy to start the next season, for sure."
The Nets don't expect Simmons to need offseason surgery, though The Post spoke with multiple medical specialists, and one said another minor surgery is likely.
There was consensus that Simmons' nerve would likely take approximately 18 months to heal, dating from his May 2022 back surgery — meaning he could start to look more like his former self early next season.
Ben Simmons will be in street clothes for the duration after being shut down due to a nerve impingement in his surgically repaired back.
Corey Sipkin for the NY Post
"Without getting into specifics, what I've learned in all these conversations is that what Ben experienced here is considered to be part of the recovery from his previous procedure," Lee told The Post. "The NBA schedule is obviously rigorous and not forgiving to the need for patience at times, and Ben made every effort to be available to help his team in every way as much as he could.
"This step at this point in time is being taken in partnership with the team to support Ben, to allow him to really get himself physically prepared to begin the start of next season — in an effort to lead the Nets in the way he's shown over the course of his young career he's capable of doing."
Simmons' previous procedure was microdiscectomy surgery for a herniated L-4 disc, performed by Dr. Robert Watkins IV in Los Angeles on May 5, 2022.
"It takes time to build, especially with having a nerve injury," Simmons said back in November. "It takes 18 months for your nerves to fully heal. People don't know that. But over time, you know, I get better and better. Just keep pushing."
Simmons missed all of last season after arriving in a February trade in exchange for James Harden. He will finish this season with just 42 mostly disappointing appearances due to the bad back and left knee soreness.
Simmons' fitful recovery process has caused quiet rumblings of frustration within the organization and a far louder outcry from the fans.
"Noise is simply that: noise. It is neither motivating nor defeating. It simply exists," Lee said. "Ben will continue to remain singularly focused on keeping the main thing the main thing."
Ben Simmons has been limited to 42 games with the Nets since arriving last season in the trade that sent James Harden to the 76ers.
Getty Images
And that main thing is getting back on the court and getting back to his old self.
Simmons recently left agent Rich Paul for Lee, whose clients include Jimmy Butler, Justin Holiday and Kris Dunn. After landing Dunn a multi-year deal with the Jazz coming from the G League, Lee has cemented a reputation for getting clients out of tough spots.
But Simmons' hurdle is not contractual. It's medical.
When asked whether Simmons would need another surgery this offseason, Lee was noncommittal.
"We've spent the last period of time along with the Nets really canvassing a broad spectrum of specialists from around the country to get both a full understanding of what's going on right now, why and what the best plan is moving forward to allow Ben to fully resume his career at the highest level," Lee said.
"We feel like we have a very pragmatic plan in place that will lead to Ben's return to his highest form, which is what everyone clearly wants. I have zero doubts in his ability to do this based on the information we've been given."
Simmons' camp, specialists who spoke with The Post and other NBA stars who've experienced the same back injury shared similar information: that it will likely take until close to the end of the calendar year for Simmons to get back to full speed.
The Nuggets' Michael Porter Jr. says it takes time to fully recover from a similar surgery to what Ben Simmons underwent last May.
Getty Images
"The biggest thing that happens with a back injury — whether it's a back strain or sprain or things that I dealt with or Ben Simmons has dealt with — is it takes awhile for the explosiveness and athleticism and all those things that come back," the Nuggets' Michael Porter Jr. said earlier this season.
Porter had a microdiscectomy of his L3-L4 discs while in college, and underwent a second surgery the summer he was drafted, causing him to miss the entire 2018-19 campaign. He averaged just 9.3 points the following season, but erupted for 19.0 points per game the next.
"People are so hard on Ben Simmons. But I know what he's going through as far as he's able to play right now, but he's not back to Ben Simmons, and it'll take awhile for him to have all the explosiveness," Porter said. "I watched a little highlight video from a couple years ago — he's just flying down the lane. He'll get that back, but it just takes time. Anything with the back, it just inhibits a little bit of explosiveness."
This season, the 24-year-old Porter is averaging 17.2 points in 59 games — including 28 points to lead the Nuggets past the Nets on March 19 — and shooting 41.5 percent from 3-point range.
The Nets (42-35), who strengthened their grip on sixth place in the Eastern Conference with a 124-107 victory Friday night over the Hawks, are counting on Simmons enjoying a similar recovery after being robbed of his athleticism and posting career-worst numbers this season.
Simmons made three All-Star Games in his first four NBA seasons with the 76ers, averaging 15.9 points, 8.1 rebounds and 7.7 assists per game and nabbing multiple All-Defensive team honors.
Ben Simmons was a more athletic, high-flying player during his earlier days with the 76ers.
NBAE via Getty Images
No other player on the Nets' roster has made a single All-Star Game. Getting Simmons back to even a reasonable facsimile of his early-career level would turbocharge their rebuild.
Multiple specialists who spoke with The Post said the 18-month timeline for his nerves to heal sounded accurate.
"Remember, nerves regenerate — if they can — about a millimeter a day, depending on the damage that's there," said Dr. Rahul Shah, a Board-Certified Orthopedic Spine & Neck Surgeon and partner with Premier Orthopedic Associates in New Jersey. "So assuming he's roughly 7 feet tall, or three and a half feet from his hips down to his foot, that's what you're looking at: about 18 months to two years for the nerve to fully regenerate. Or to whatever extent they can."
While some nerves are irrecoverable, Simmons' condition improved enough to allow him to play this season, though clearly at half-speed.
Dr. Neel Anand, an orthopedic spine surgeon and co-director of spine trauma at Cedars-Sinai Spine Center (affiliated with the Los Angeles hospital where Simmons had his procedure last year), could see it taking until early next season for Simmons' nerves to heal, whether or not he has another surgery.
"He had a microdiscectomy … an operation to remove a herniated disc that's pressing on a nerve," Dr. Anand told The Post. "The surgery only takes the disc out and takes the pressure away from the nerve. It doesn't make the nerve normal. The nerve is damaged, injured or whatever. The nerve has to recover on its own. … Yes, it would be right to say it might take 18 months for it to get better."
After a season navigating uncertain contributions and availability from Ben Simmons, Nets coach Jacque Vaughn must wonder what he'll get from the three-time All-Star next season.
Paul J. Bereswill for the NY Post
Simmons also had to get his knee drained and took platelet-rich plasma injections before the All-Star break. He ended up not playing after Feb. 15.
Dr. Shah — the team doctor for the Magic during the Dwight Howard era and a former 76ers season-ticket holder — said he didn't think the knee and back ailments were necessarily related. He also suggested the impingement wasn't just the nerve flaring up but a repeat herniation, which could require another surgery, but not a severe one.
"[It's] the most likely scenario," Dr. Shah said. "The surgery that he had has a roughly 15 to 20 percent chance of a repeat disc herniation. This isn't out of the ordinary, so we have to go with the odds that this is going to be a repeat disc herniation.
"If that's the case, the reality is he has a good chance of getting a smaller procedure done, and it will just take a rehab that will be a little bit longer than the rest of this season. … Not all repeat herniations need another operation, but in Ben Simmons' case, there's a good chance it will because it's not responding to anything else."
Though nerves can have a more complete collapse that would require a more invasive procedure, Dr. Shah said he expects the less severe case.
"That's a more likely scenario," Dr. Shah said. "They're going to try to not do much more than just open up the channel where the nerve is jammed up."
Note: You can use @chatbot mention tag to interact with ChatGPT language model in comments. Neither your comment, nor the generated responses will appear in "Comments" or "News & Views" streams.