THE AMERICA FIRST NEWS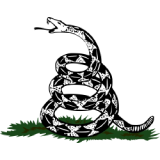 Jun 8, 2023  |  
0
 | Remer,MN
AM1.NEWS
The American Majority
The go-to-site for the news WE read. @am1_news
The go-to-site for the news WE read. : Created and operated in USA. Contact : support@am1.news : @am1_news
AM1.NEWS: The go-to-site for the news WE read : Contact: support@am1.news : Twitter @am1_news: The Internet of Us™ : AM1.NEWS
---
---
In losing weight, she lost herself.
Claudette Hawk shed nearly half her body weight thanks to weight loss surgery, but she says she is now struggling with 20 pounds of excess skin that makes it difficult to have sex and even live her life.
The 59-year-old mom, who once weighed over 300 pounds, underwent gastric sleeve surgery, but due to the excess skin — which she has to "roll up" to "look like boobs" — she admitted she was happier when she was heavier.
"When I looked in the mirror when I was heavy, I [was able to look at myself]," Hawk, from Newburgh, NY, told SWNS. "Now I don't like looking in the mirror other than at my face. I don't like my body at all. It's horrendous."
"I'm more self-conscious about my body now than I was when I was bigger," she added.
She decided to get the procedure after being unable to walk upstairs and play with her granddaughter.
Kennedy News and Media
The weight began to pile on after Hawk gave birth to her first child at 19, but things really went south when her thyroid was removed following a thyroid cancer diagnosis in 2006.
After the gastric sleeve procedure in 2019 — prompted by her inability to play with her granddaughter and walk upstairs — she is now a size 10, but laments her sagging skin that accompanied the severe weight loss.
"I used to have a nice set of breasts, now I look like I have cow udders. I try not to look at my body," said Hawk, who works as a flower delivery driver. "I have no boobs, they are flat and hang down. I roll them up and put them in the bra, so it looks like I have boobs, but I don't. They're nothing you'd want to look at."
Now, she is so self-conscious that she refuses to let her husband of 40 years, Thomas, 65, see her naked. The couple's sex life has become non-existent since her weight loss, she said.
She weighed over 300 pounds before the surgery and wore size 36 clothing.
Kennedy News and Media
Hawk is fundraising to pay for the surgery she says she needs to get her life — and confidence — back.
Kennedy News and Media
"It affects intimacy. I don't let my husband see me without clothes on. I did when I was bigger," she shared. "It's hard because we did have a pretty active sex life when I was heavier, which I'm still trying to wrap my mind around."
She added: "I feel like I'm not attractive to him now with my body looking the way it is, which is why we don't."
Now, she's fundraising for a procedure to remove the dreaded excess skin that causes rashes and pain and even emits a "funky smell." While she's hopeful the surgery could change her way of life, "there's no guarantee," she said.
The excess skin droops and folds, causing pain and rashes that smell.
Kennedy News and Media
"The surgery is quite expensive. I think I would be able to look at myself and [be] emotionally happier because even when I take a shower, I get in and out," Hawk explained. "It would save time because I wouldn't have to use all the compressions. I have to get my body all secure, so it takes me a while to get dressed."
Not only would the surgery remove the skin, it would also provide a breast augmentation and tighten her stomach muscles.
On her GoFundMe page, she admitted she felt "embarrassment, unlovable and fat" her entire life, claiming doctors never raised concerns over her weight. In telling her devastating story and her ordeal with weight gain and excess skin, she urged donors to help her feel like herself again.
Hawk said she feels like she is not attractive to her husband anymore due to the excess skin.
Kennedy News and Media
The pair have been together for four decades, but are reportedly no longer intimate due to Hawk's body image.
Kennedy News and Media
As of Saturday, she's raised only $200 of the $15,000 she says is needed to go under the knife and get her life back.
Hawk said she had a "horrific experience" with her gastric sleeve — her body went into shock following the procedure, and she was left unable to exercise, which could have contributed to the drooping excess skin. But she "never regretted having it" because the weight was falling off, and she has more mobility.
"I knew there would be excess skin because I was overweight for so long, and I was told as long as after the surgery I exercised it wouldn't be so bad, but I couldn't exercise because I was in bad shape," she said.
The mom of two says the excess skin "wears me out."
Kennedy News and Media
While the surgery isn't guaranteed to improve her life drastically, she has high hopes that it can boost her confidence.
Kennedy News and Media
Now, the extra skin is bringing her agony.
"It wears me out," she sighed.
Note: You can use @chatbot mention tag to interact with ChatGPT language model in comments. Neither your comment, nor the generated responses will appear in "Comments" or "News & Views" streams.